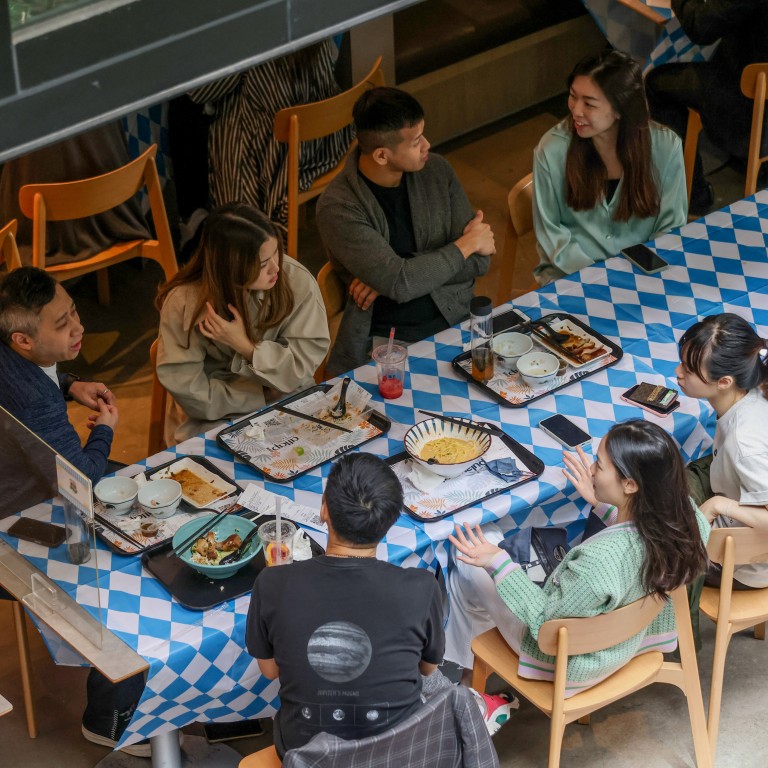 Hong Kong's restaurant ranks expand faster than before Covid-19, as eateries prove more resilient than retail
The number of licensed restaurants has grown 3.9 per cent since 2020, slightly faster than from 2017 to 2019, according to a CBRE report
Restaurant receipts fell by 8.1 per cent in the three years from 2019 to 2021, but the decline was narrower than the 10.1 per cent plunge in overall retail sales
Hongkongers' appetite for dining out amid travel curbs has made restaurants the city's most resilient retail segment, with the number of operators growing slightly faster during the Covid-19 pandemic than during the preceding years, according to the latest report from CBRE.
The number of licensed
restaurants
grew 3.9 per cent to 17,200 from 2020 through October 2022, slightly faster than the 3.8 per cent growth recorded from 2017 through 2019, the property consultant said in a report released on Wednesday.
Compounded restaurant receipts fell by 8.1 per cent in the three years from 2019 to 2021. However, this decline was narrower than the 10.1 per cent decline in overall compounded retail sales over the same period, according to CBRE.
Restaurants recorded this relatively buoyant performance despite having to contend with tough social-distancing measures, such as limiting their operating hours and capping the number of diners per table.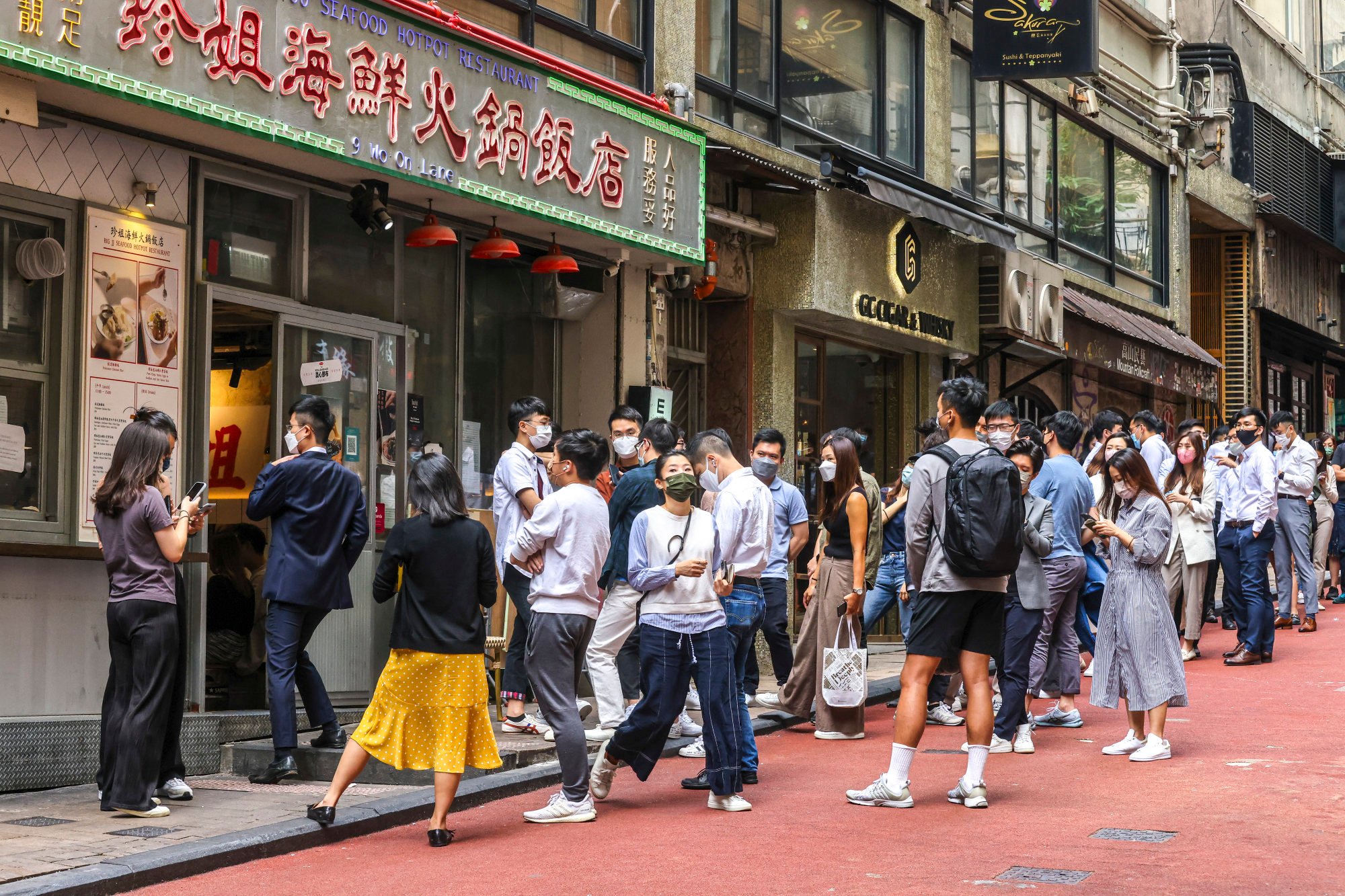 "It has something to do with Hong Kong's living environment," said Marcos Chan, head of research at CBRE Hong Kong. "A lot of apartments in Hong Kong are very small, some people have very small kitchens, and some might not even have a
dining
table at home."
The resilience of the segment is giving landlords in Hong Kong some relief from surging vacancy rates as luxury brands and other retailers close their shops, unable to sustain them without mainland Chinese tourists, who had been their main market before the social unrest in 2019 and the pandemic thereafter.
"Despite a decline in inbound overseas retailers, the F&B [food and beverage] segment accounted for the bulk of new entrants – 71 per cent – in 2020-2022, which is on par with 2017 to 2019, with Japanese restaurants possessing a 53 per cent share," the report said. "Since the downturn, F&B retailers have become sought-after by landlords seeking to combat rising vacancy resulting from discretionary-goods retailers' smaller footprints."
Over the last couple of years, F&B outlets have started to appear on some high streets that have traditionally been dominated by luxury brands. "The share of F&B tenants in CBRE's high-street basket doubled from 4 per cent in 2016 to 8 per cent in 2022," the report said.
The world's first Transformers-themed restaurant, for example, has taken the space previously occupied by Burberry in Causeway Bay.
As of the third quarter, high-street vacancy rates hit 14.4 per cent, with rents dropping by 42 per cent since mid-2019 when the social unrest broke out in the city, and by as much as 60 per cent since 2014.
"Another reason for the sector's resilience is that due to the lower rents, [more operators] can enter the market now," said Jackie Wong, CBRE's associate director of advisory and transaction services for the retail sector.
The shift to online shopping and delivery, however, is likely to temper shop rents, according to Lawrence Wan, head of advisory and transaction services for retail at CBRE.
Other analysts share this sentiment.
"We expect the recovery in the retail market to pre-pandemic levels to take considerable time," said Martin Wong, director and head of research and consultancy for Greater China at Knight Frank. "It is difficult to see any upside at this point, with poor macroeconomic conditions compounded by the still-stringent border restrictions, which has undermined Hong Kong's traditional role as a retail hub in Asia. Looking ahead to 2023, we still do not expect a significant rebound in overall retail sales."
The F&B segment is likely to see a short-term dip as residents have more flexibility to travel overseas thanks to the end of mandatory hotel quarantines, the report said. But in the long-run, Hongkongers will still spend more time in the city and will prefer dining out to meet with friends and family.
With social-distancing measures largely lifted in Hong Kong, CBRE said some emerging spots are likely to offer restaurant operators more patrons, including harbourfront and promenade developments, new office clusters and new developments on Lantau.
The government plans to extend the city's promenades from the current 25 kilometres to 34 kilometres by 2028, and has set aside 35 hectares of open space on both sides of Victoria Harbour. New office clusters in Cheung Sha Wan and Wong Chuk Hang, which are estimated to accommodate 21,000 white-collar workers, are also likely to present more opportunities to restaurant operators.