China's coal plants consumed a city's worth of extra water every day during summer drought, alarming climate analysts
Coal power plants consumed excess water equal to a city of 1.2 million people every day during the 2022 drought, TransitionZero found
Propping up the grid with coal during drought exacerbates the very water shortages that limit hydroelectric generation, organisation says
Coal power plants in China's Sichuan province consumed a city's worth of extra water every day while a summertime 2022 drought was limiting hydropower production, in a vicious cycle that climate analysts worry heightens the risk of water scarcity.
Sichuan's coal plants used up around 21 million cubic metres of water during June to September 2022 as they ran at full tilt while the hydropower-dependent province was suffering from a drought-induced power shortage, according to climate risk data provider TransitionZero.
The daily excess usage, compared to the summer of 2021, equals the daily water needs of 1.2 million people or 480,000 households, TransitionZero found.
"Coal saved China's hydro-reliant provinces during this summer's extreme drought," the climate think tank said in an article published on Thursday. "But using thermal plants to prop up the grid during dry periods risks exacerbating the problem of water stress."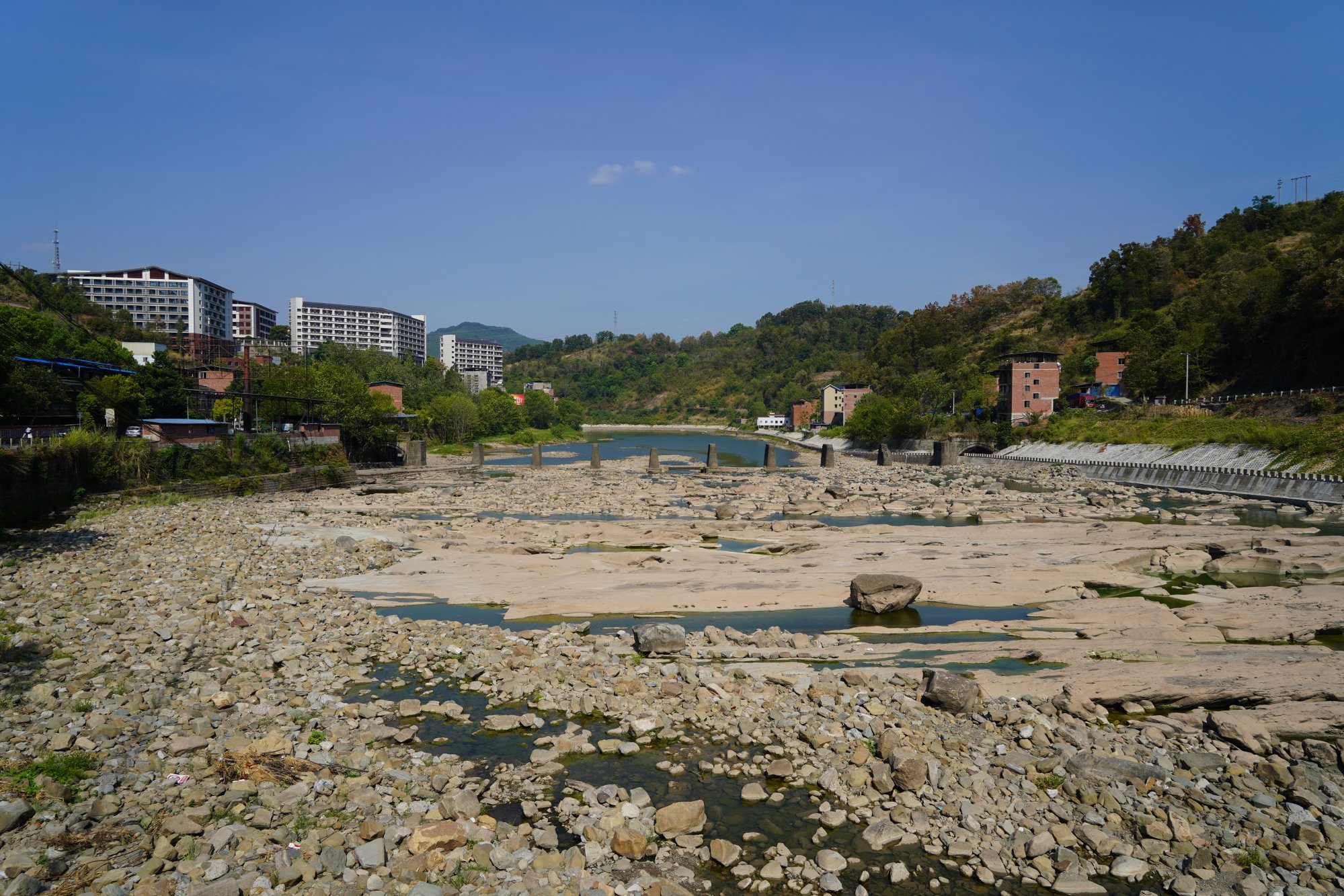 TransitionZero used satellite data to analyse the operation of Sichuan's coal power plants. It found that numerous plants were generating at full capacity for long periods during the 2022 drought, producing 25,000 gigawatt-hours (GWh) over the June through September period. That represents an increase of 93 per cent compared to the same period in 2020 and 64 per cent above 2021.
"Propping up the grid with coal during periods of drought exacerbates the very water shortages that erode the availability of hydroelectric power stations," the report said. "This compounds regional water stress, pitting electricity generation against other water users such as homes, businesses and agriculture."
However, the nationwide power shortages pushed energy security up the political agenda, which in turn pushed authorities to boost coal-fired power plants.
The government
approved 15 gigawatts (GW) of coal plants
in the first half of 2022 despite falling demand for coal, according to a report in September by climate non-profit organisations the Centre for Research on Energy and Clean Air (CREA) and Global Energy Monitor (GEM).
Chinese Premier Li Keqiang also announced a series of measures to support coal production this summer, including an increase in new mines.
However, with climate change expected to reduce river flows, leading to warmer weather and more droughts, water scarcity will soon become a major problem, which coal plants will further exacerbate, analysts warned.
China is one of the world's most water-stressed countries, with per capita water resources 30 per cent below the global average, according to the World Bank. In addition, 66.5 per cent of China's coal-fired power plants are in areas where water is scarce, according to a paper published in science journal Nature in 2018.
A paper published by a group of international researchers on IOPscience in 2020 found that 10 per cent of China's coal-fired power capacity faces low-flow water risks from July to October, and 20 per cent the rest of the year.
"In the East and South [electric] grids, if their growing electricity demands continue depending on coal, an increasing utilisation rate of coal-power facilities can lead to heightened demand-driven water risks," the scientists wrote.
China needs structural solutions, such as electricity market reform to improve grid management and better coordination of power transmission between provinces, to better utilise its renewable energy capacity.
"Water stress remains a regional challenge for China," the World Resource Institute said in a commentary in 2020. "The power sector needs to keep focused on renewable energy, as well as enhance the integrated management of water, energy and infrastructure."
The summer 2022 drought was a reminder that water scarcity could soon add to the "confluence of economic, operational and fuel-supply risks facing thermal generation", TransitionZero warned.
"The energy security justification for continued reliance on coal will quickly evaporate if the cost of running thermal plants when they are most needed is the continued supply of scarce water resources."