Iceland farm co-op targets Hong Kong, mainland China as markets for skyr, a Viking-era dairy product with a health pitch
Kaupfelag Skagfirdinga, owned by hundreds of dairy and meat farming families, aims to start selling the yogurt-like product in Hong Kong in the second quarter
The company will target health-conscious buyers, as the low-fat product made from skimmed milk contains more protein than typical yogurt
Iceland's largest farmed-food cooperative has unveiled a strategy to crack the Greater Bay Area market, led by a plan to bring to Hong Kong its skyr – a cultured dairy product with roots dating back 1,100 years to the days of the Vikings.
Kaupfelag Skagfirdinga (KS), owned by hundreds of dairy and meat farming families in the Nordic nation, aims to start importing and selling the yogurt-like product in Hong Kong in the second quarter of next year.
The brand is in discussions with retailers and distributors in Hong Kong, said Illugi Gunnarsson, CEO of Isey Skyr, a Hong Kong company set up by the cooperative and some co-investors in 2020 to lead the strategy.
"Hong Kong is an ideal place for us to start, because here the legal system and business culture are familiar to us," he said. "Hong Kong, where people are familiar with the mainland market, is also our gateway into mainland China."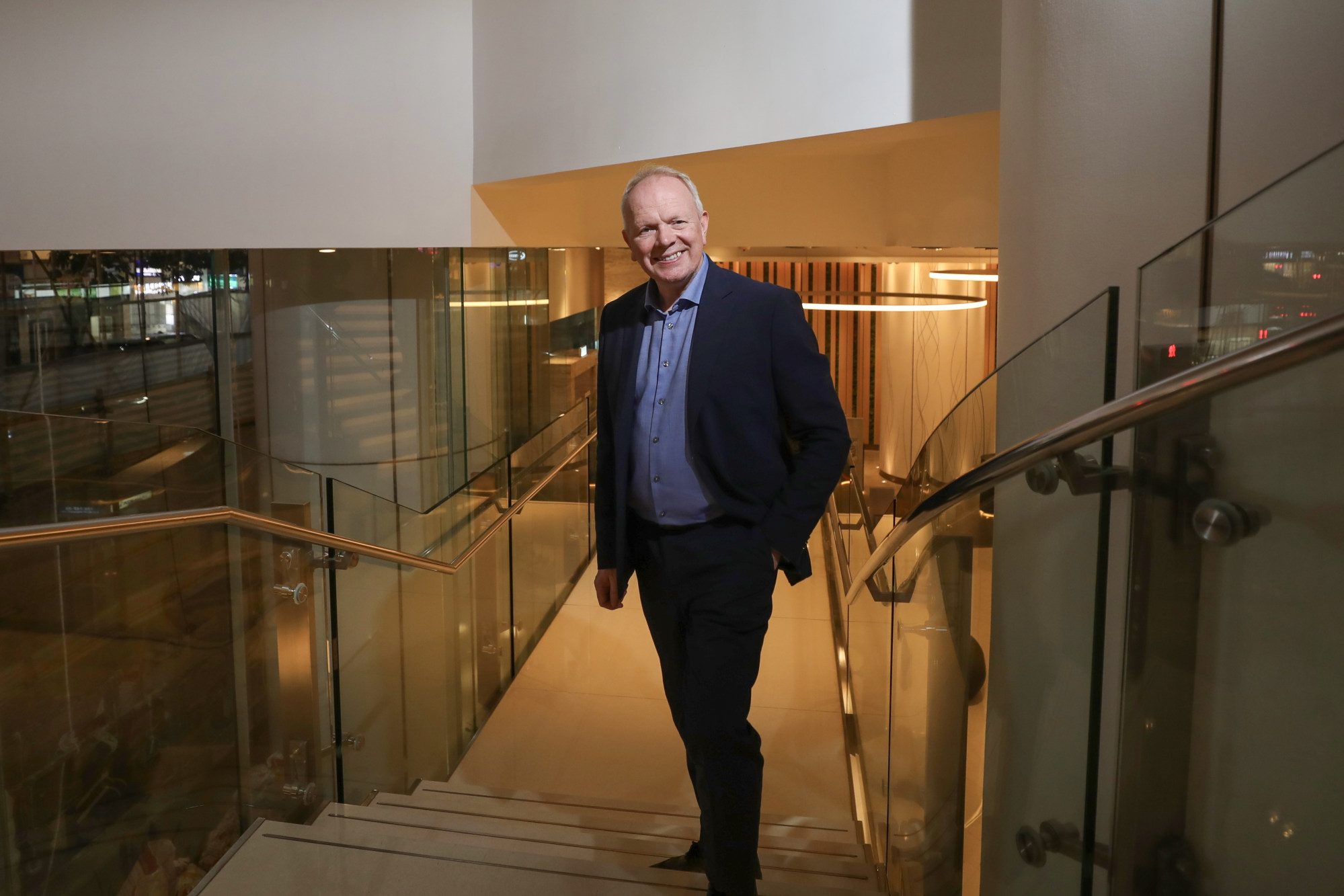 Retail sales of yogurt in Hong Kong will grow at an average annual rate of 4.7 per cent to HK$1.3 billion (US$167 million) in 2026 from last year, much faster than the 1.9 per cent average between 2017 and last year, according to Euromonitor International.
"The forecast growth looks promising, based on current trends and popularity of digestive and gut health that have boosted consumption," said a spokesperson for the consumer market research firm. "Many players have also launched and continue to develop new yogurt products."
The mainland market's growth is projected to slow to 3.7 per cent on average in the five years to 2026, after expanding at a 4.1 per cent clip between 2017 and last year. Mainland sales will record a third consecutive annual decline this year, as yogurt faces stiff competition from other snacks, said Euromonitor's senior analyst Elisa Lin.
Starting sales in Hong Kong will help build awareness of the brand in the much larger mainland market, Gunnarsson said.
Isey Skyr plans to import the product at a later time to other cities in the Greater Bay Area, which in addition to Hong Kong includes Macau and nine other southern cities in Guangdong province. The area has a population of 86 million.
A 2013 free trade agreement between Iceland and China does not cover dairy products, so KS plans to export from another European nation to mainland China. Isey Skyr has been researching supply-chain partners, but Gunnarsson declined to give a time frame for the mainland expansion.
Eventually the company plans to produce its products in southern China, and has started looking for a suitable site. Establishing local production in China will help reduce costs from tariffs and logistics.
"If you are serious about [growing in] the market for the long term, you have to be there," he said. "I don't believe we can just import. The price point will be too high."
The products will mainly target young families with children, as well as health- and fitness-conscious consumers.
A low-fat product made from skimmed milk fermented with a unique bacteria, KS's skyr contains three to 3.5 times more protein than typical yogurt, since it is made with that much more milk.
Sold in 18 countries and produced in Iceland, the UK, Japan and New Zealand, the product is denser and richer than yogurt with a silky texture, said Gunnarsson, a former minister of education, science and technology.
"We have seen quite a few Icelandic 'skyr-style' products being made and sold in the international market, but none of them is truly Icelandic," he said. "Isey Skyr is like the original champagne, ours is the true original version.
"We know there is strong competition both from local and foreign companies. It has been the same in Europe, and we expect to be able to replicate our success in Hong Kong just as we did in Europe."
Under the free trade agreement, companies in Iceland and China have in recent years collaborated on clean energy and decarbonisation, including
geothermal
and
carbon capture and storage
projects in China.