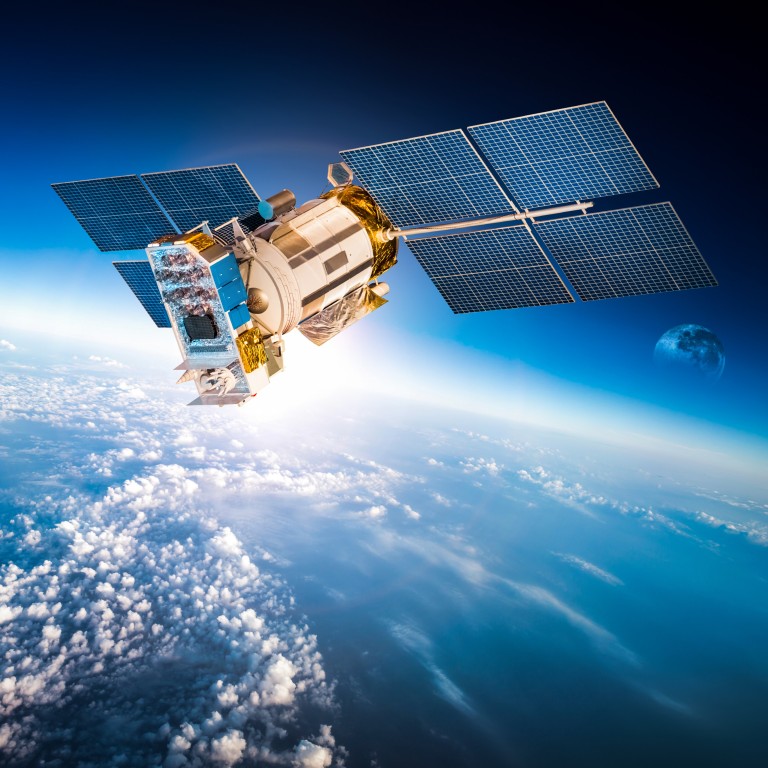 Climate change: Inmarsat report says satellite technology can cut a decade from push towards net-zero carbon emissions
If key sectors 'fully deployed' existing technology by 2030 and nascent technologies by 2040, the world could reach net zero by 2040, report says
Areas where satellites can help include optimising ship speeds to match berthing times and spotting methane leaks
The world could reach net-zero carbon emissions up to a decade ahead of the 2050 target date if three key high-emission industries greatly boost their adoption of satellite-enabled technologies to optimise operations, according to an industry report.
Satellite technology already helps avoid 1.5 billion tonnes, or 2.5 per cent of total greenhouse gas emissions, in the transport, energy systems and agriculture, forestry and other land use sectors, according to a report released by Globant on Thursday.
Together, the three sectors account for 60 per cent of global emissions, said the Luxembourg-based software developer and sustainable technology consultancy.
Greater deployment of mature satellite technologies in these sectors could augment emissions reduction by 9 per cent, and widespread usage of both mature and nascent technologies could double that to 18 per cent, according to the study, commissioned by London-based satellite telecommunications firm Inmarsat.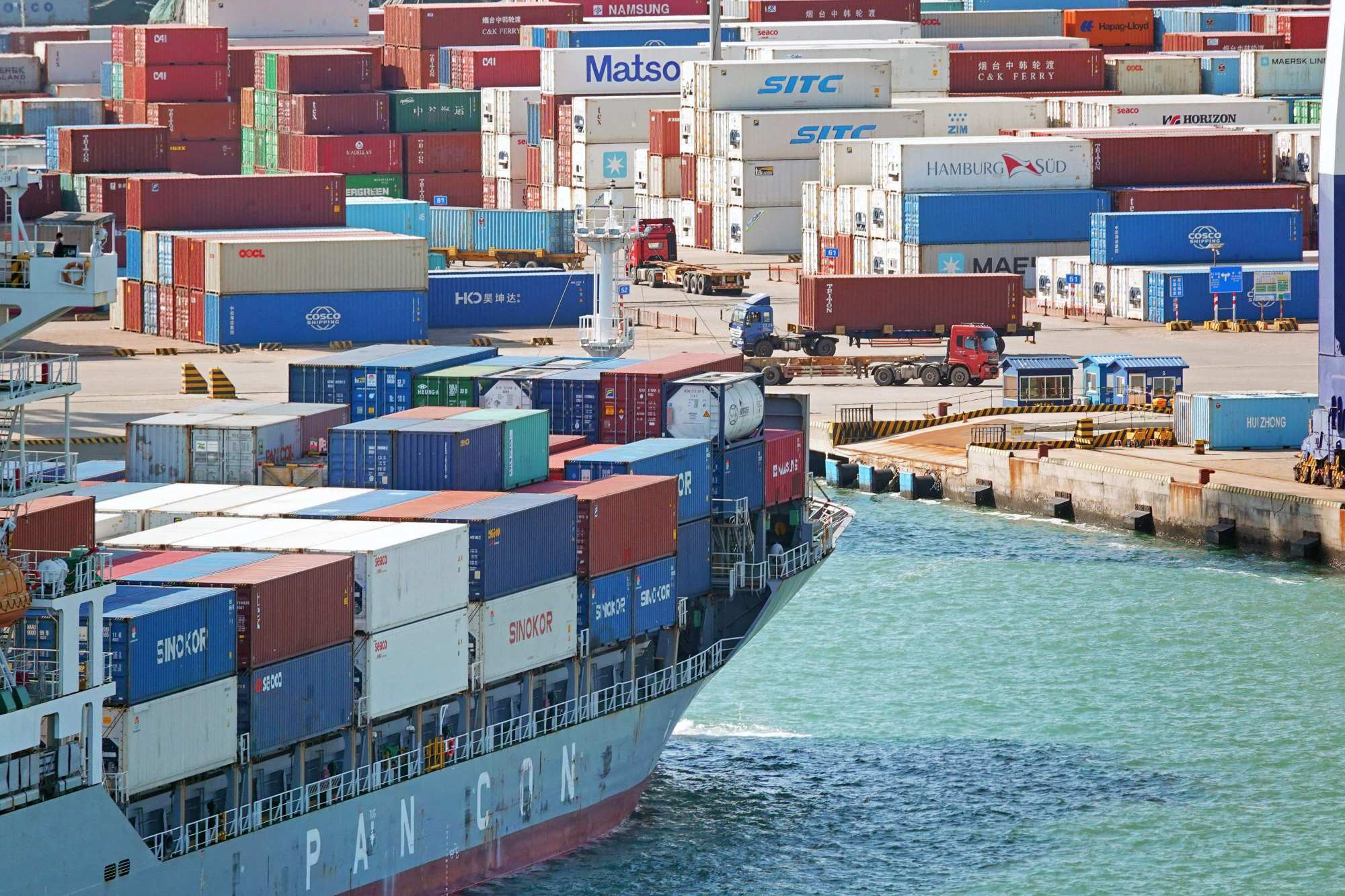 If existing technologies were "fully deployed" before 2030, and nascent technologies were wholly adopted before 2040, the world could reach net-zero carbon emissions as early as 2040, the report said.
"It is definitely not a lack of innovation preventing greater sustainability success" that is holding back progress, said Elena Morettini, global head of sustainable business at Globant. "Instead, it is a lack of investment that stands in the way of bringing the net-zero reality closer to the findings of our modelling."
Use of existing satellite technologies to promote decarbonisation, such as by optimising shipping and aviation routes, represents a more immediate and practical solution than zero-emission fuels, which will take hundreds of billions of US dollars of infrastructure investment over decades to fully commercialise, the report added.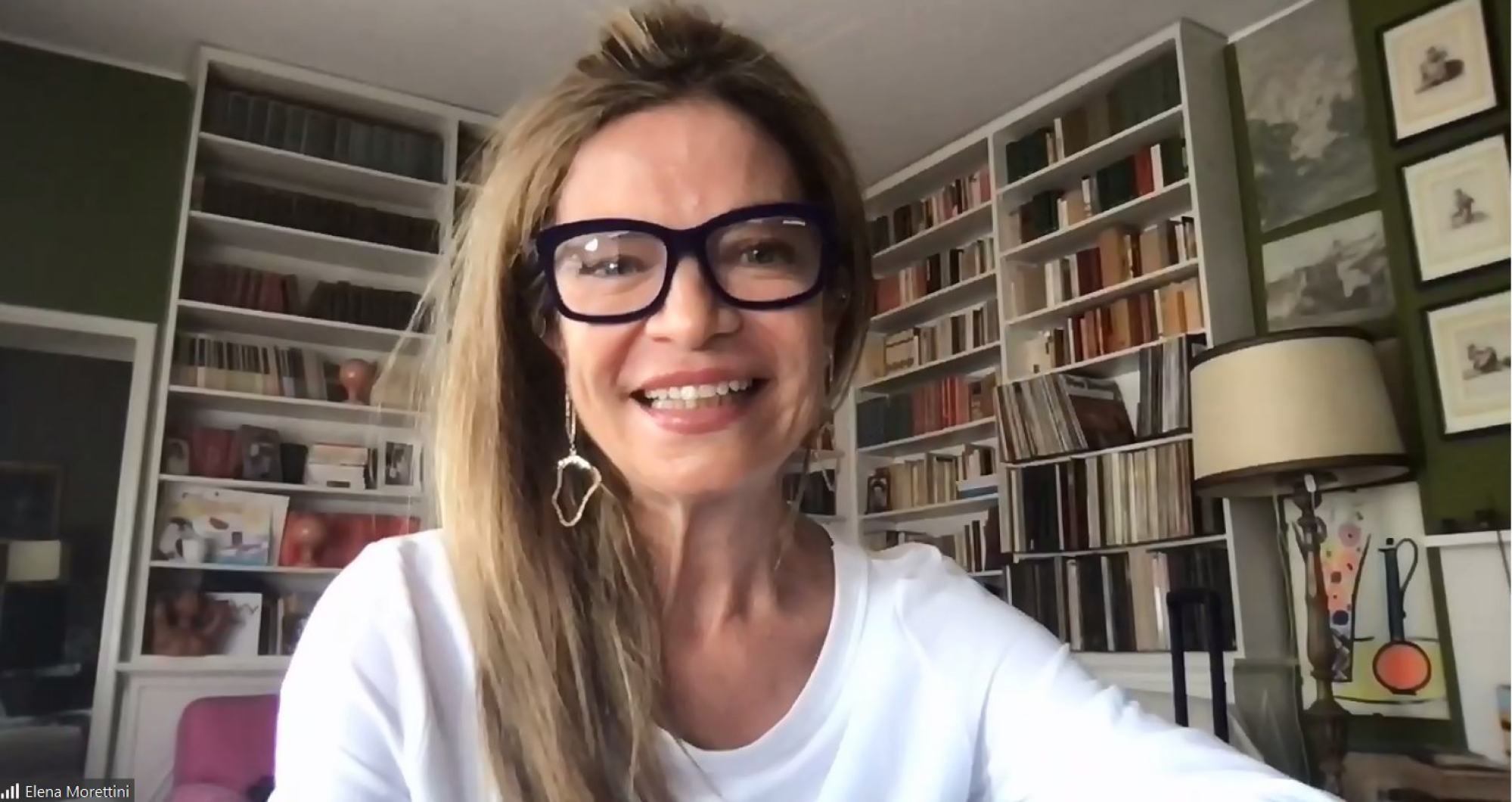 However, the report did not provide estimates on the investments that would be required to achieve its claimed target of net-zero emissions by 2040.
Reaching net-zero emissions by 2050 globally is required if the world wants to contain global warming at 1.5 degrees Celsius to avert the worst economic and social consequences from climate change, according to scientists.
Through combustion of fossil fuels, the aviation and shipping industries each account for 2 per cent of global carbon emissions, while road and rail together contribute 12 per cent, according to the Inmarsat report.
Production and transmission of oil and gas, which fuel the bulk of global transport, contributes 9 per cent through the leakage of methane, a greenhouse gas 25 times as potent as carbon dioxide.
Higher deployment of route optimisation and active engine management for passenger transport, plus work-from-home practices, can reduce 3.1 billion tonnes of carbon emissions – just above the European Union's emissions in 2019.
In aviation and shipping, enhanced satellite-enabled traffic management and autonomous technologies could save 8.8 billion tonnes of emissions, the Inmarsat report estimated.
Norwegian fertiliser company Yara late last year put the world's first autonomous electric cargo ship, Yara Birkeland, into operation, noting that it could replace 40,000 diesel-powered lorry journeys a year.
The International Maritime Organisation (IMO) has a target to reduce the industry's carbon emissions by half by 2050, compared with 2008 levels. Among the strategies that will help meet that goal are speed optimisation and just-in-time sailing, berthing and bunkering operations, according to the IMO.
Currently, incoming ships typically receive information about the availability of berths and port services only two hours before arrival, when the ships come into radio range. If this information were available earlier through satellite technology, ships could adjust their speed to match their berthing times. And a 10 per cent reduction in speed can reduce a vessel's carbon dioxide emissions by 30 per cent, according to the IMO.
In the oil and gas industry, better technology for detecting methane leakage could cut emissions by at least 10 per cent, the Inmarsat report said.
Satellite technology can help identify leaks in wells, pipelines and processing plants that currently go undetected because of a lack of sensor coverage, said Sanford Bernstein senior analyst Neil Beveridge.
"It is definitely a growth area," he said, adding that more oil and gas companies are using satellite technologies, and that regulators can leverage the technology to clamp down on methane leakages.