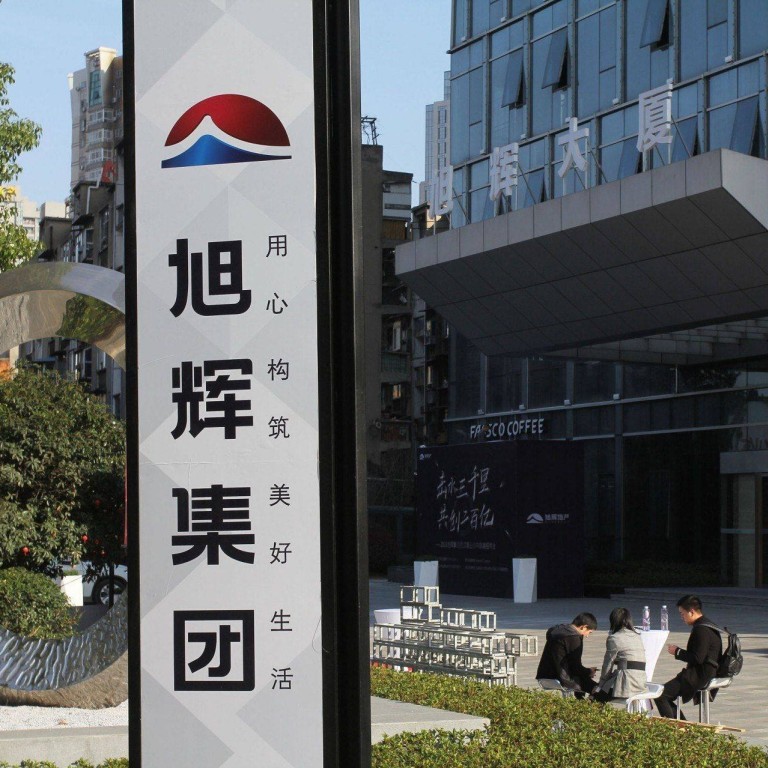 Chinese developer CIFI to sell shares worth US$327.8 million in property-management unit to ease liquidity crisis
The developer is considering the disposal of its entire stake in CIFI Ever Sunshine Services Group through a public bidding process
CIFI will benefit from better liquidityafter the potential disposal, CGS-CIMB Securities analyst says
The Shanghai-based cash-strapped developer is considering the disposal of its entire shareholding interest in unit CIFI Ever Sunshine Services Group, a property-management services provider, through a public bidding process, it said in a statement on its website. CIFI holds 23.26 per cent of the shares of CIFI Ever Sunshine.
The company is facing a liquidity crisis because of
adverse market conditions
, financing difficulties and the challenges the Chinese real estate industry is currently facing, it said. The asset sale would "create liquidity for the group and or allow the group to de-lever", it said in the statement.
If the stake sale goes through, the company is expected to raise about HK$2.55 billion (US$327.8 million) on the basis of the closing price – HK$6.26 – on Friday of CIFI Ever Sunshine stock.
"In our view, CIFI would benefit from a better liquidity position after the potential disposal," said Will Chu, analyst at CGS-CIMB Securities.
The stake sale might be a way for CIFI to acquire funds in Hong Kong dollars to help service its offshore debt, and might add to the firm's liquidity in the long run, though it will add some pressure on its share performance in the short term, Chu added.
The developer said on November 1 in a filing with the Hong Kong stock exchange that it
will suspend payments on all of its offshore bonds
and had terminated all discussions with individual creditors and creditor groups offshore. Its statement on Monday said its trading in debt securities would remain suspended until further notice.
The proposed asset sale by CIFI comes after major Chinese property developer Country Garden Holdings said on Sunday that Yang Huiyan, its biggest shareholder, was selling 237 million shares of Country Garden Services Holdings, a company unit, at HK$21.23. The total value of the deal is estimated at about HK$5.05 billion, given Country Garden's latest market value.
Property sector stocks slumped on Monday, with the Hang Seng Mainland Properties Index losing 7.53 per cent. CIFI, meanwhile, dropped 7.32 per cent, Country Garden fell 5.23 per cent and Seazen Group plunged 16.5 per cent. CIFI Ever Sunshine's stock dropped 12.14 per cent on Monday to HK$5.5.
The slump follows a weeks-long rise in the sector's stocks, after mainland Chinese authorities launched
a series of supportive measures
to help solve developers' liquidity problems, including loans, bond issuances and equity financing.