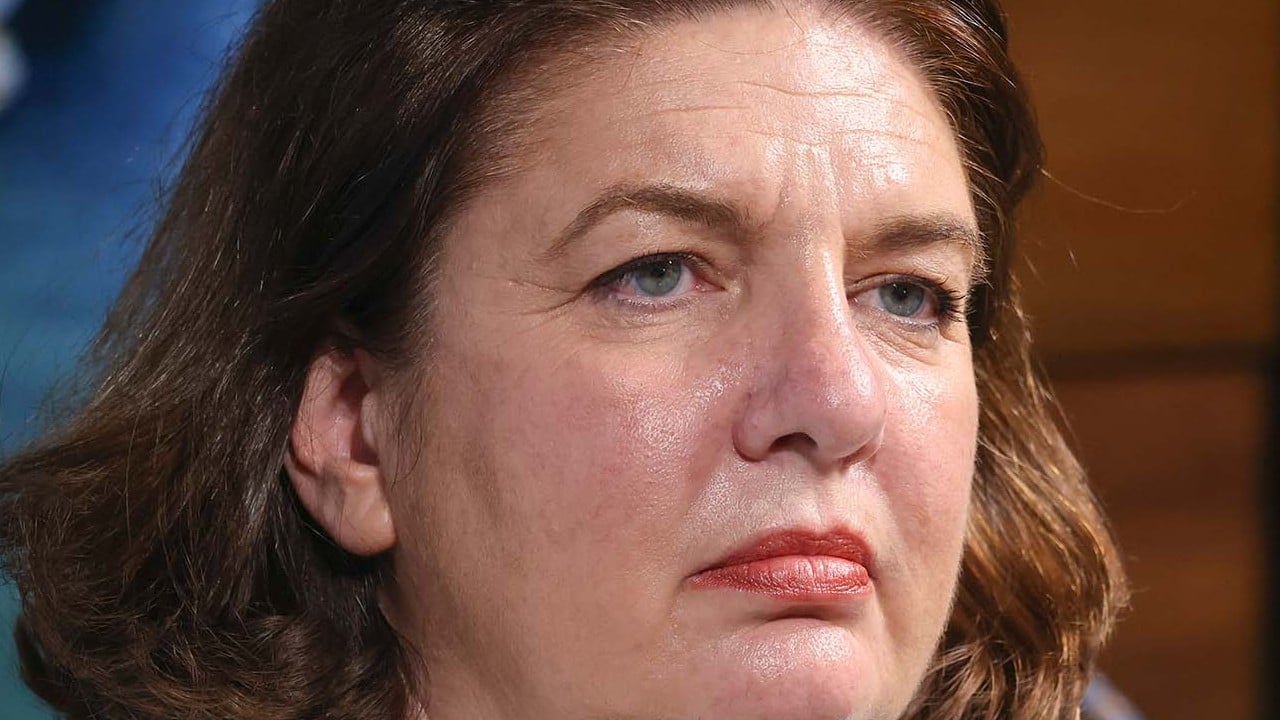 04:49
Europe's largest fund house Amundi upbeat on Asia economic, market outlook after China reopening
Europe's largest fund house Amundi upbeat on Asia economic, market outlook after China reopening
Exclusive

|
Amundi, Europe's largest money manager, sees China reopening setting off growth wave in Hong Kong and Asia, CEO says
'This continent will be the one having the most important growth in the next decade,' Valérie Baudson says in an exclusive interview
Amundi's Asia portfolio has increased by 34 per cent since 2020, and is on track to expand by a further 25 per cent to US$542 billion by 2025, she says
China's reopening will set off a growth wave that Amundi Asset Management, Europe's largest money manager, expects to ride as it increases its assets under management in the region by 25 per cent in the next two years, according to its top boss.
"The very good news of the beginning of the year is the fact that China is reopening," said Valérie Baudson, CEO of Paris-headquartered Amundi. "That is very good news for the economy in the region, of course – in Hong Kong, in China – but also the economy worldwide."
After almost three years, China reopened its border with Hong Kong on January 8, just a few days before Baudson visited the city for the first time in three years to attend the Hong Kong government's Asia Financial Forum on January 11 and 12.
"We are based in Hong Kong for several decades, and it is a very strong base for us," Baudson said in an exclusive studio interview with the Post. "We are very committed to Asia as a whole because we strongly believe in the strategy of the company, that this continent will be the one having the most important growth in the next decade."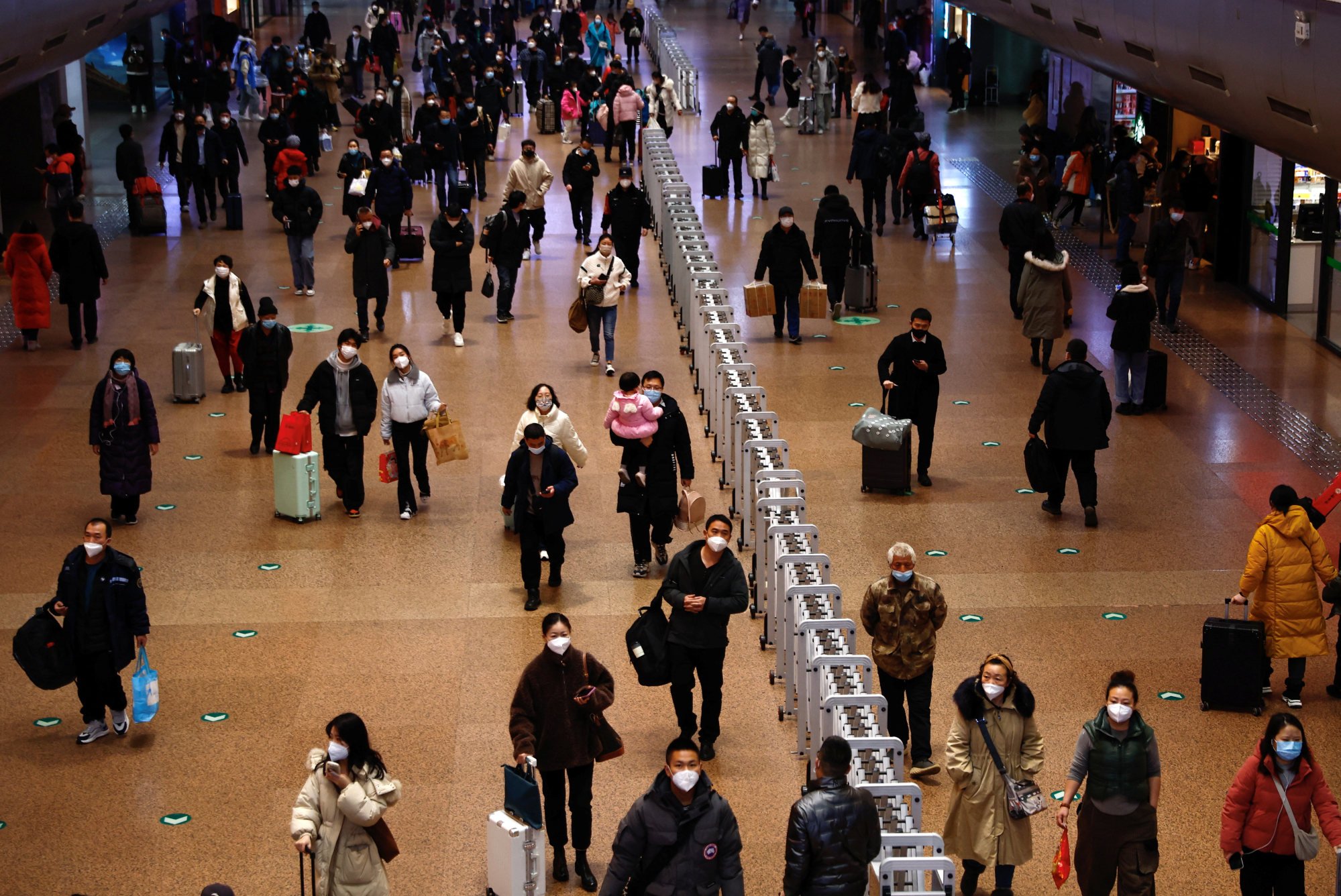 China's reopening will boost the country's economic growth to 4.5 per cent this year, she said. This will be far greater than the US and Europe, which may have a short recession and high inflation due to the energy crisis.
As of September, the firm had €400 billion (US$434 billion) of assets under management in Asia, representing 22 per cent of its global portfolio of €1.86 trillion.
Its Asia portfolio has increased by 34 per cent from €298 billion at the end of 2020, indicating the pandemic over the past three years has not slowed down the pace of expansion in Asia, where Amundi has operations in Hong Kong, mainland China, Taiwan, India, Japan, Malaysia, Thailand and Singapore.
The firm is on course to meet its medium-term target of boosting assets under management in Asia by another 25 per cent to €500 billion by 2025, Baudson said.
"Considering the growth rate we see in Asia with the long-term trends, the rise of the middle-class everywhere in this region and the need for retirement solutions also growing extremely fast, the growth of the asset-management industry will be very significant in Asia," Baudson said. "So these targets of €500 billion should be, I would say, easily accessible considering what we see as trends."
Amundi has a long history in China. It set up offices in Hong Kong and Beijing in 1982, just four years after China's economic reform.
"Hong Kong is a very important intermediary between China and the rest of the world," Baudson said. "It is from Hong Kong that we are serving large institutional clients in China."
The company also has two important joint ventures in mainland China, she said. First, Amundi owns a third of a fund company set up with Agricultural Bank of China and Chalco Capital in 2008. Second, it owns 55 per cent of Amundi BOC Wealth Management, the first foreign majority-owned wealth management company in China, set up in 2020 with Bank of China's BOC Wealth unit.
"In mainland China, we are now talking about dual circulation, with domestic circulation and international circulation, and both contribute to the development of China," Baudson said. "Clearly, Hong Kong will have its status as an international financial centre strengthened against this backdrop, and this is why we believe that Hong Kong will regain vitality. Hong Kong is back."
Looking ahead, she said the development of the
Greater Bay Area
will be a growth engine for Hong Kong and the mainland. The area, encompassing Hong Kong, Macau and nine mainland cities in the southern part of China that Beijing wants to build into an economic powerhouse, will provide huge investment opportunities, particularly in the areas of fintech and environmental, social and corporate governance (ESG).
Amundi, which added ESG criteria into its investment strategy in 2010, considers itself a pioneer in this area and claims 40 per cent of its global assets under management fall under a "responsible investment" heading.
"Hong Kong will play a key part clearly, in bringing together the Chinese way of reaching this ESG curve and the developed world's model of implementing green finance and combating climate change," Baudson said.