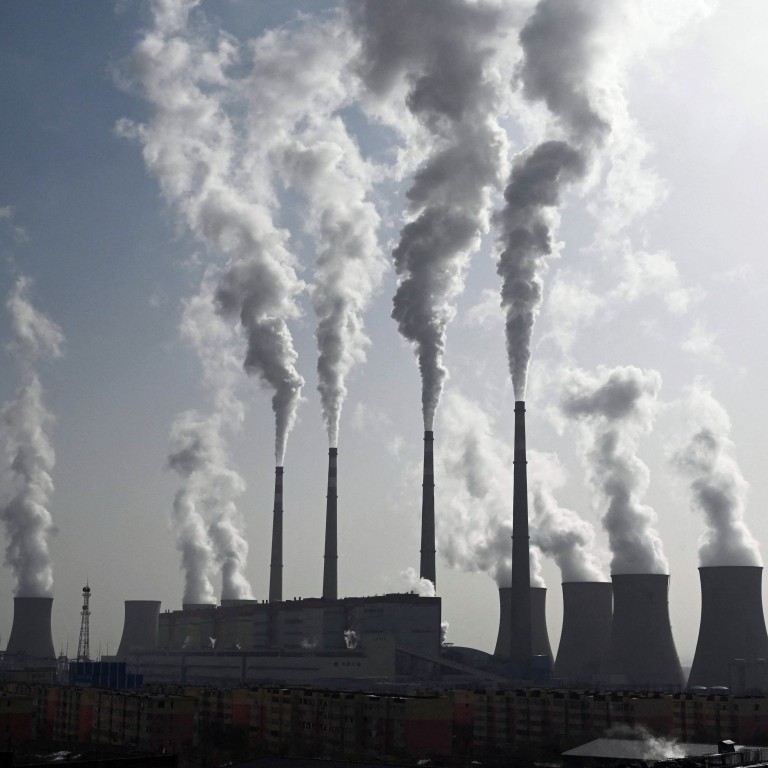 French shipping giant CMA CGM explores the use of China's carbon emissions to produce green transport fuel, fight global warming
Carbon dioxide from the nation's factories can be captured and combined with green hydrogen to make low-carbon fuels, says Ludovic Renou of CMA CGM China
CMA CGM created a US$1.64 billion fund last September to invest in fuel decarbonisation technology ventures to scale up production of green fuels
China, the world's largest carbon emitter, has the potential to become a major provider of green fuels which can help in the fight against
climate change
, but greater collaborative effort is needed to accelerate progress, according to a senior shipping executive.
Carbon dioxide from the nation's factories can be captured and combined with
green hydrogen
to make low-carbon fuels such as synthetic methane and green methanol, said Ludovic Renou, CEO of CMA CGM China, part of the French shipping giant CMA CGM Group.
"China has one of the biggest feedstocks [of raw materials for green fuels], this is where we need to see whether the feedstock can be transformed rapidly," Renou said. "We need collaborative working groups at multiple levels, provincial and national … Today, such effort is a bit lacking in structure, a bit individual and spread [out]."
CMA CGM Group, the world's third-largest container shipping company with a carrying capacity of 5 million 20-foot equivalent units, said in September that it would create a €1.5 billion (US$1.64 billion) fund along with its partners to invest in fuel decarbonisation technology ventures, as part of its efforts to achieve its net zero emissions goal by 2050.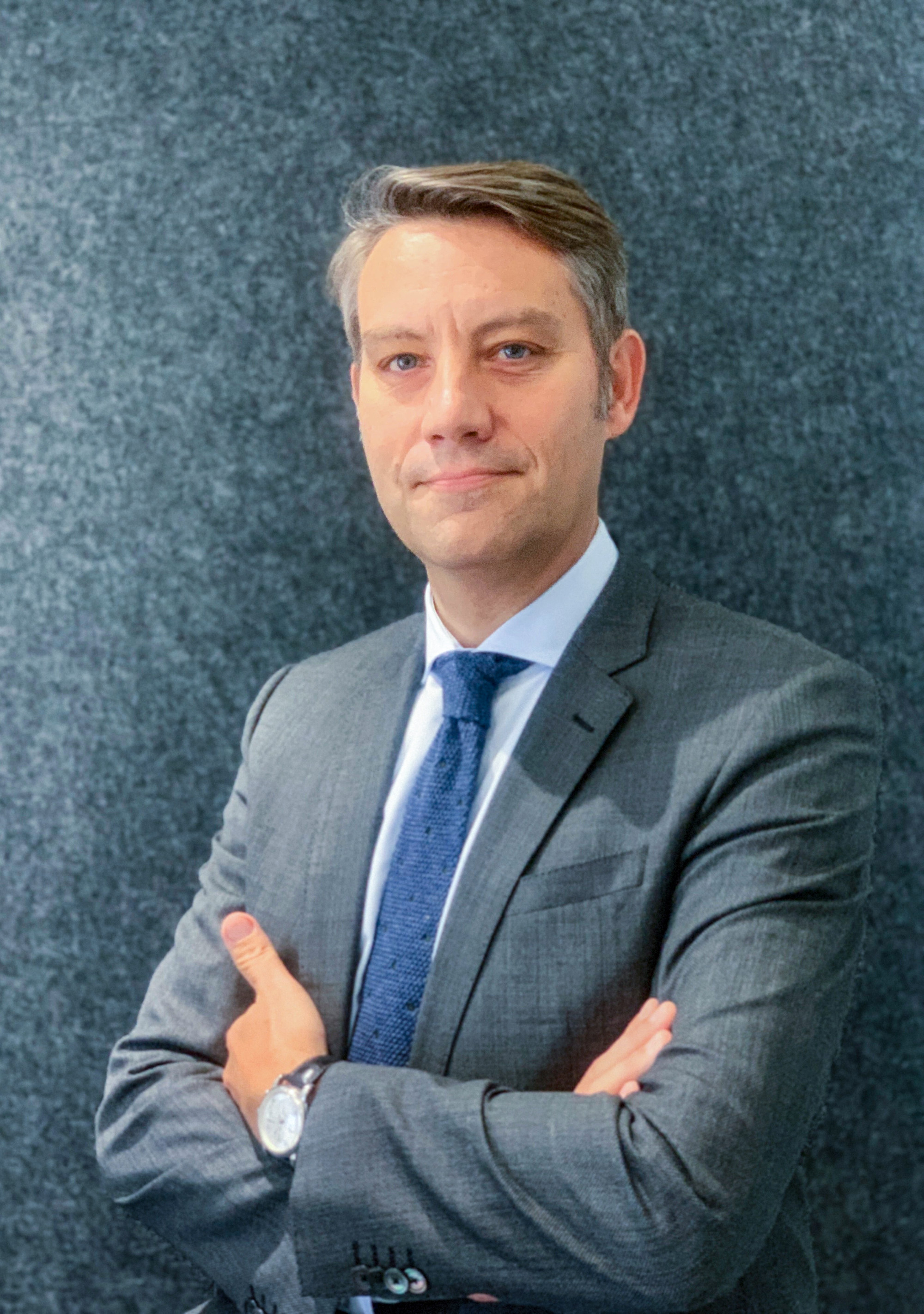 The investment to be made over five years will focus on scaling up production of
green fuels
, such as biofuels, biomethane, synthetic methane and green methanol, for use in its ships, trucks, trains and aircraft.
While green fuels made from agricultural or municipal waste have the potential to cut shipping carbon emissions by 67 per cent, the current volumes are too small, Renou said.
This has not stopped CMA CGM China from exploring collaborations with potential partners on green fuels in China, Renou said.
"What we want to
make sure is that those fuels are sustainable
," he said. "We are working with some potential Chinese partners to develop green energy. CMA CGM can commit to purchase green fuels from China under potential agreements."
The company has also progressed on other decarbonisation initiatives.
Last month, CMA CGM China and the Port of Shanghai signed a pact to supply its berthed ships with onshore power at competitive prices, thus limiting the use of bunker fuel to generate electricity and reducing carbon emissions.
The number of CMA CGM vessels likely to be hooked up with onshore power supply in Shanghai is expected to rise to 50 by the middle of this year, from 13 at the end of 2022.
Last March, one of its vessels became the first to be refuelled with liquefied natural gas in China, putting the nation's bunkering industry on course for its energy transition. LNG use in ships can reduce their carbon emissions by 20 per cent compared with conventional fuel.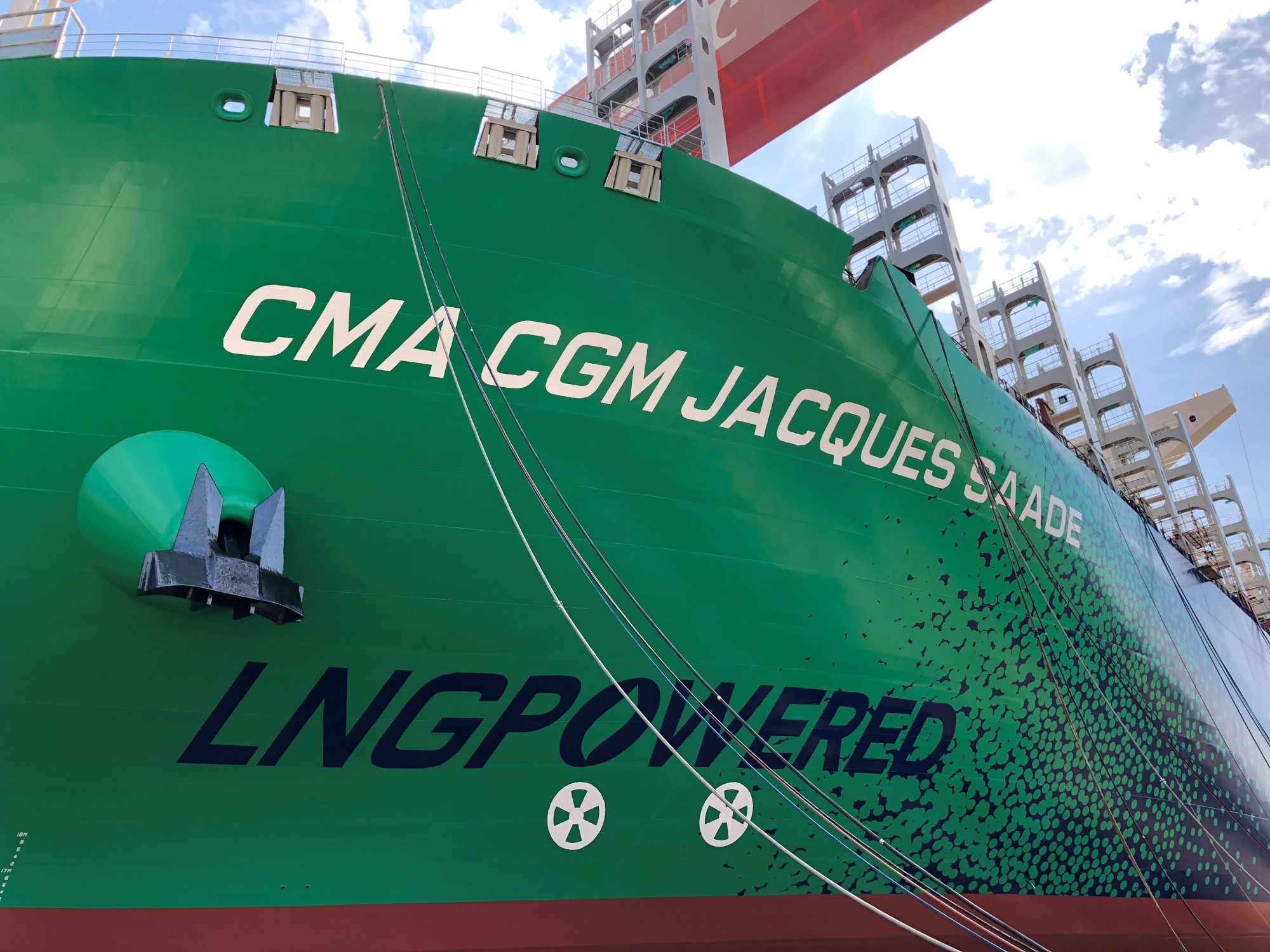 CMA CGM, which was the first shipping line to operate LNG-powered ultra-large container ships, has a target to deploy 77 LNG-powered vessels by the end of 2026, of which 44 will also be capable of using synthetic methane by the end of 2024. The company has 584 ships.
The global shipping industry is looking to at least halve its carbon emissions by 2050 compared with 2008 levels, according to a target set by the International Maritime Organisation.
This would require slashing the industry's carbon emissions per tonne of transport by 40 per cent by 2030, rising to 70 per cent by 2050.
This effort needs to be accelerated to meet the ambition of the Paris Agreement to contain global warming at well below 2 degrees Celsius, Renou said.
"When you look at the climate emergency, we don't have 25 years more to lose," he said. "Whatever we can do to become carbon neutral, we have to do it by 2050."