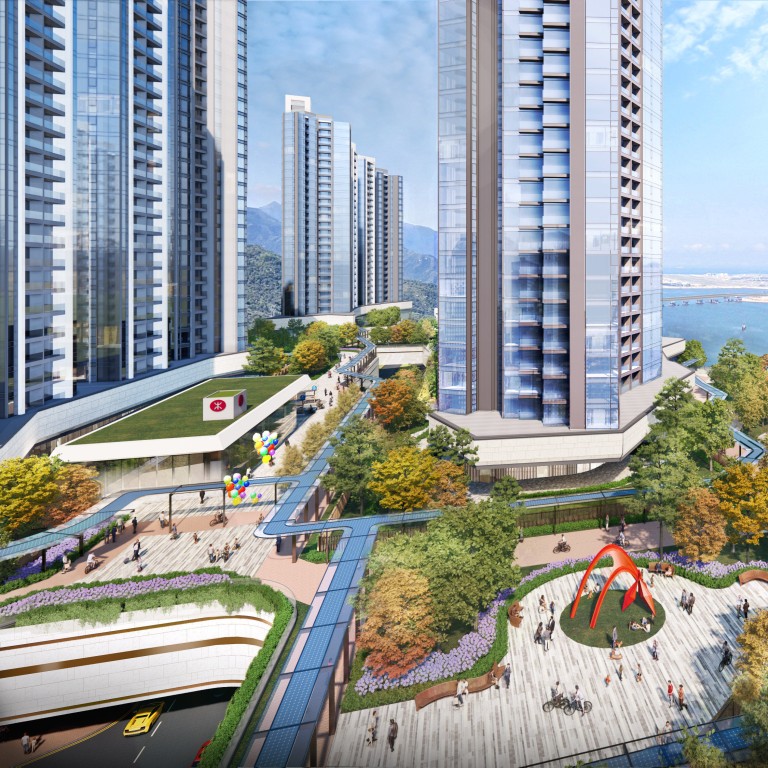 MTR Corp withdraws tender for Oyster Bay residential site on Lantau Island after just 3 bids submitted in subdued market
It is the third time the bidding process for a parcel of Hong Kong land has fallen through in just over a month
Developers are hesitant to commit to large investments amid rising interest rates and uncertainty in the economic outlook
"The corporation has decided not to accept any of the tender submissions," said a MTR Corp statement on Monday. "The corporation will retender the project in due course."
The Oyster Bay project
received just three bids
on Wednesday, the lowest for an MTR project in nine years. The response was in stark contrast to the first of the rail company's developments in Lohas Park and Wong Chuk Hang station, which fetched 11 and 14 tenders in 2005 and 2017 respectively.
The market is still very conservative even as the reopening of the border with mainland China may herald an uptick in demand for
Hong Kong property
, according to analysts. Developers remain hesitant to commit to large investments amid rising interest rates and uncertainty in the economic outlook.
"The borrowing cost has gone up more than triple," said Hannah Jeong, head of valuation and advisory services at Colliers. "If the asset is not generating income, it is very hard to get loans, therefore it's even harder to get financing for construction sites."
The withdrawal of the tender might be down to the size of the plot and the investment sum required, said Vincent Cheung, managing director of Vincorn Consulting and Appraisal.
"As the sales velocity of existing stock is slow and the interest rate is high, the developers are looking for those quick return projects," said Cheung.
Earlier this month, Hong Kong's Urban Renewal Authority (URA) rejected a tender for a big plot of land in Kwun Tong, because the sole bid from Sun Hung Kai Properties failed to meet the minimum requirement.
The tender for the first phase of the Oyster Bay project includes a residential area of about 1.25 million sq ft that could provide up to 1,900 housing units, and a shopping centre with a floor area of 67,400 sq ft.
It comes as the
property
industry continues to digest the government's move to build public housing units on the former runway area of Kai Tak, originally planned as a second central business district for the city.
It is the biggest MTR project since phase 13 of Lohas Park, which has a floor area of over 1.5 million sq ft and closed for tender in October 2020.
Oyster Bay had initially attracted 33 expressions of interest in December.
Donald Choi, the CEO of developer Chinachem Group, said the government should consider accepting lower offers because the market has fallen.
"Recently the market has changed relatively quickly … the government should make appropriate adjustments," said Choi. "The government has recently offered land in a rush. Hopefully they will reconsider that.
"The government has to understand the market and cannot think prices offered would be as competitive as the market before."
He said Chinachem did not submit a bid for the Oyster Bay project because of the "very high technical requirements" and construction costs.