Former HKEX CEO Charles Li Xiaojia's firm Micro Connect launches fundraising platform for small Chinese businesses
The official launch on Thursday of Micro Connect's Macau-based exchange comes a day after the company announced US$458 million in new funding
The 2-year-old company founded by Charles Li aims to build 'the world's largest financial market for micro and small business investing', Li says
Micro Connect, an investment platform co-founded by the former boss of Hong Kong Exchanges and Clearing (HKEX), Charles Li Xiaojia, on Thursday afternoon officially launched its Macau exchange that aims to help
small Chinese companies raise funds
.
The launch ceremony of the Micro Connect Macau Financial Assets Exchange (MCEX) was attended by over 1,300 guests and hosted by Macau Chief Executive Ho Lat-seng and Secretary for Economy and Finance Lei Wai-nong, alongside the co-founders of the platform, Li and Gary Zhang.
"The MCEX can take advantage of Macau's policy advantages and highly open financial system to guide international funds to invest in Macau," Lei said during the ceremony at Galaxy International Convention Centre in Macau.
"By empowering micro and small businesses in Mainland China via the new interconnectivity mechanism, MCEX can help diversify Macau's economy and contribute to the development of the Chinese economy."
Micro Connect's Li said the exchange is a new milestone in fundraising for Chinese companies.
"Small and micro companies are an important part of Chinese economy," he said. "The MCEX provides very needed financial support to these companies while it also provides new investment opportunities for international investors."
The launch of MCEX comes on the company's second birthday and one day after it announced that it raised US$458 million in its Series C funding round, bringing its valuation to US$1.7 billion. Micro Connect has raised US$578 million in three funding rounds.
"The strong shareholder base and the new capital raised will support Micro Connect's effort to enhance MCEX's market structure and develop the world's largest financial market for micro and small business investing," the company said.
MCEX is not a traditional bourse as it does not trade stocks or bonds, but a new asset class called daily revenue obligations (DROs). Institutional investors can buy DRO units, which fund China's micro and small businesses in exchange for part of their daily revenue.
"The new exchange of Micro Connect should be able to help small companies in the mainland to get funding as they usually cannot get bank loans easily," said Tom Chan Pak-lam, permanent honourable president of the Institute of Securities Dealers.
"It will also help Macau to diversify its economy by having more financial activities."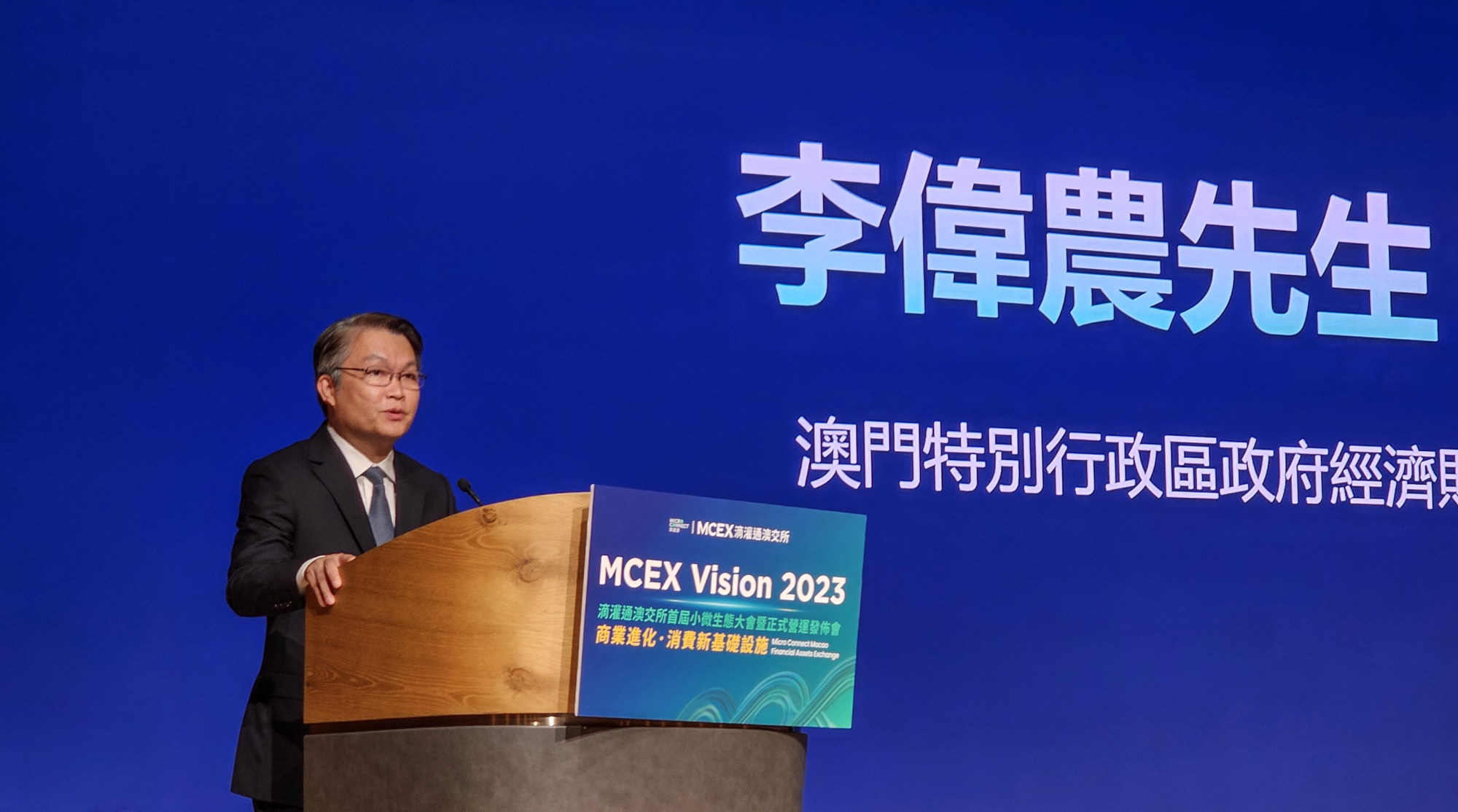 In its oversubscribed Series C funding round, Micro Connect attracted investments from Sequoia Capital China, Lenovo Capital, Vectr fintech and Dara Holdings, which also took part in its previous funding rounds. Edinburgh-headquartered Baillie Gifford is a new investor as of the latest round.
Other investors from Europe, North America, the Middle East and Greater China are long-only investment managers, private equity and venture funds, university endowments, internet platforms and consumer retail groups.
Li, 62, co-founded Micro Connect with financier Gary Zhang in August 2021 after leaving
HKEX
in
December 2020
. Its aim is to fund small businesses that fail to qualify for bank loans for expansion.
The potential universe of such businesses in mainland China includes 40 million small and medium-sized enterprises and 90 million self-employed individuals, according to central government data from 2022.
The exchange had a soft launch in March with 890 million yuan (US$124 million) worth of DROs available for trade by the platform's members, including banks, insurance companies, pension funds or other collective investment schemes.
MCEX members have so far invested US$238 million in 9,000 stores in 198 mainland China cities, covering industries including food and drink, retail, culture and sports, according to its website.
The trading platform is the second to launch in Macau after Namkwong (Group) established Chongwa (Macau) Financial Asset Exchange in August 2018 for bond offerings.
Chan said Hong Kong should clear the way to host exchanges like MCEX.
"It is a shame that this new exchange is not set up in Hong Kong, but in Macau," he said. "Our regulators may need to review regulations to make it easier for new platforms to be set up in Hong Kong to raise funds."