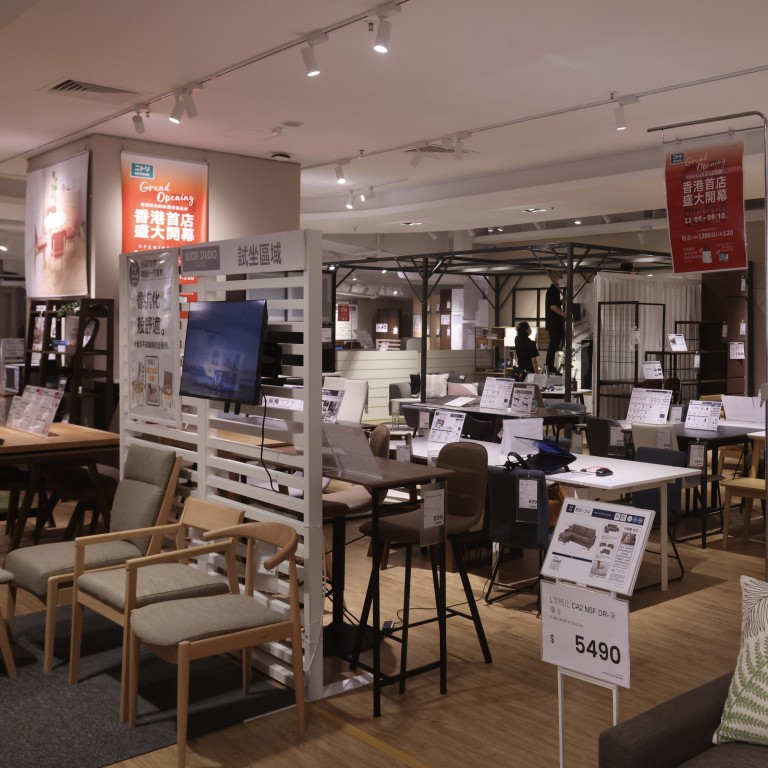 Japan's Nitori opens first Hong Kong store, joins slew of Asian retailers expanding in the city as Western brands retreat
Nitori's flagship store in MegaBox, Kowloon Bay, is spread over 20,000 sq ft and features 5,500 items
Asian retailers are increasingly occupying prime space in Hong Kong vacated by Western brands following nearly four years of tumult
Japanese furniture and home accessories retailer Nitori Holdings, which opened its first outlet in
Hong Kong
on Wednesday, plans to gradually expand its footprint to 20 across the city in the coming years, a top executive said.
The company's flagship store in MegaBox, Kowloon Bay, is spread over 20,000 sq ft and features 5,500 items, about 40 per cent of the products the retailer offers in Japan.
Nitori is the latest
Asian brand
to foray into Hong Kong and it comes amid an exodus of Western brands following nearly four challenging years that began in mid-2019 with the outbreak of an unprecedented social unrest and immediately followed by the coronavirus pandemic.
"There's a potential to open 20 stores in Hong Kong in the future," said Nitori's president and representative director Masanori Takeda, without specifying a time frame.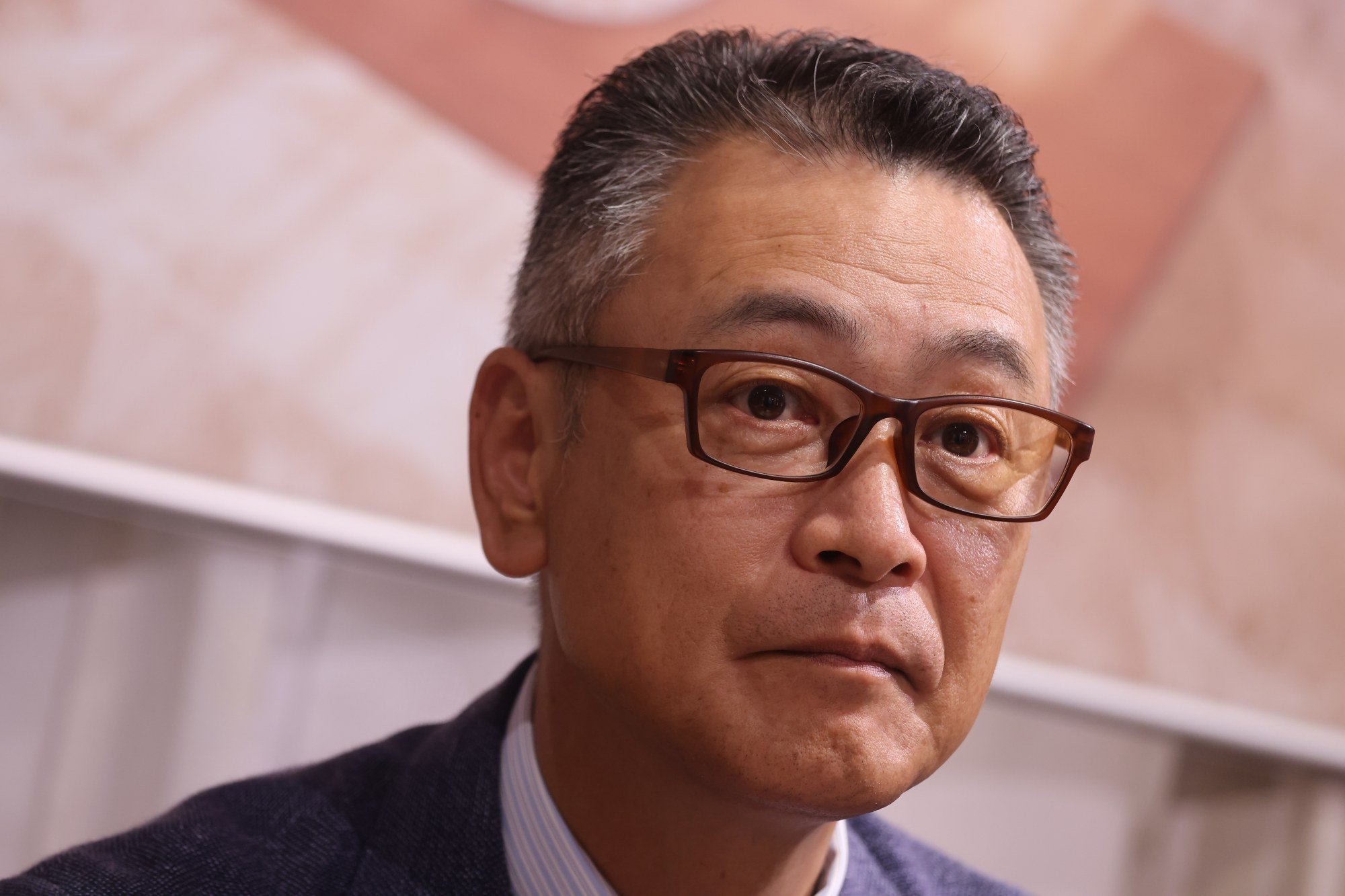 Asian retailers are increasingly
occupying prime space
in Hong Kong vacated by Western brands following years of tumult that pushed the city's economy into a recession. The outlook for retailers has improved as
tourist numbers swell
following the city's reopening after the pandemic.
Late last year, Japanese pharmacy giant Matsumoto Kiyoshi leased 14,000 sq ft at Hang Lung Centre in Causeway Bay, formerly occupied by Adidas, for HK$1 million (US$128,000) a month to open its Hong Kong flagship store.
Another Japanese brand, casual fashion retailer GU took over space previously occupied by Gap in Hysan Place, also in Causeway Bay.
At Fashion Walk, another prime shopping centre in Causeway Bay, Singapore bags and shoes retailer Charles & Keith has replaced Italian luxury fashion brand Max Mara.
At the nearby Windsor House, Love Bonito, another Singapore-based ladies' apparel retailer, has taken over space formerly occupied by Spanish brand Pull&Bear.
Founded in 1967 in Sapporo, Nitori operates 938 stores across Asia, with 750 in Japan, 70 in mainland China, 50 in Taiwan and the rest in Malaysia, Singapore and Thailand. It has hired 48 employees in Hong Kong, while two Japanese executives will oversee the operations.
Nitori's Asian expansion will see it opening outlets in South Korea and Vietnam this year followed by Indonesia and the Philippines next year, Takeda said.
Asked whether the current downturn in Hong Kong and mainland China's economies was deterring investments in these markets, Takeda said he viewed it as a business opportunity.
"Japan's economy has been in a recession over the last 30 years or so and still Nitori has been able to grow," Takeda said. "We have adapted by maintaining the quality of our products while keeping our prices affordable."
Choosing MegaBox as Nitori's first location in Hong Kong was deliberate, positioning itself next to other retailers in its category, a strategy it uses in Japan, according to Takeda.
Swedish home furnishing brand Ikea is the shopping centre's largest tenant, occupying about 150,000 sq ft.
"It's a win-win as shoppers can compare products, but we know our products so we are confident about them," Takeda said, adding that the smaller size of furniture they offer are suited for homes in the city.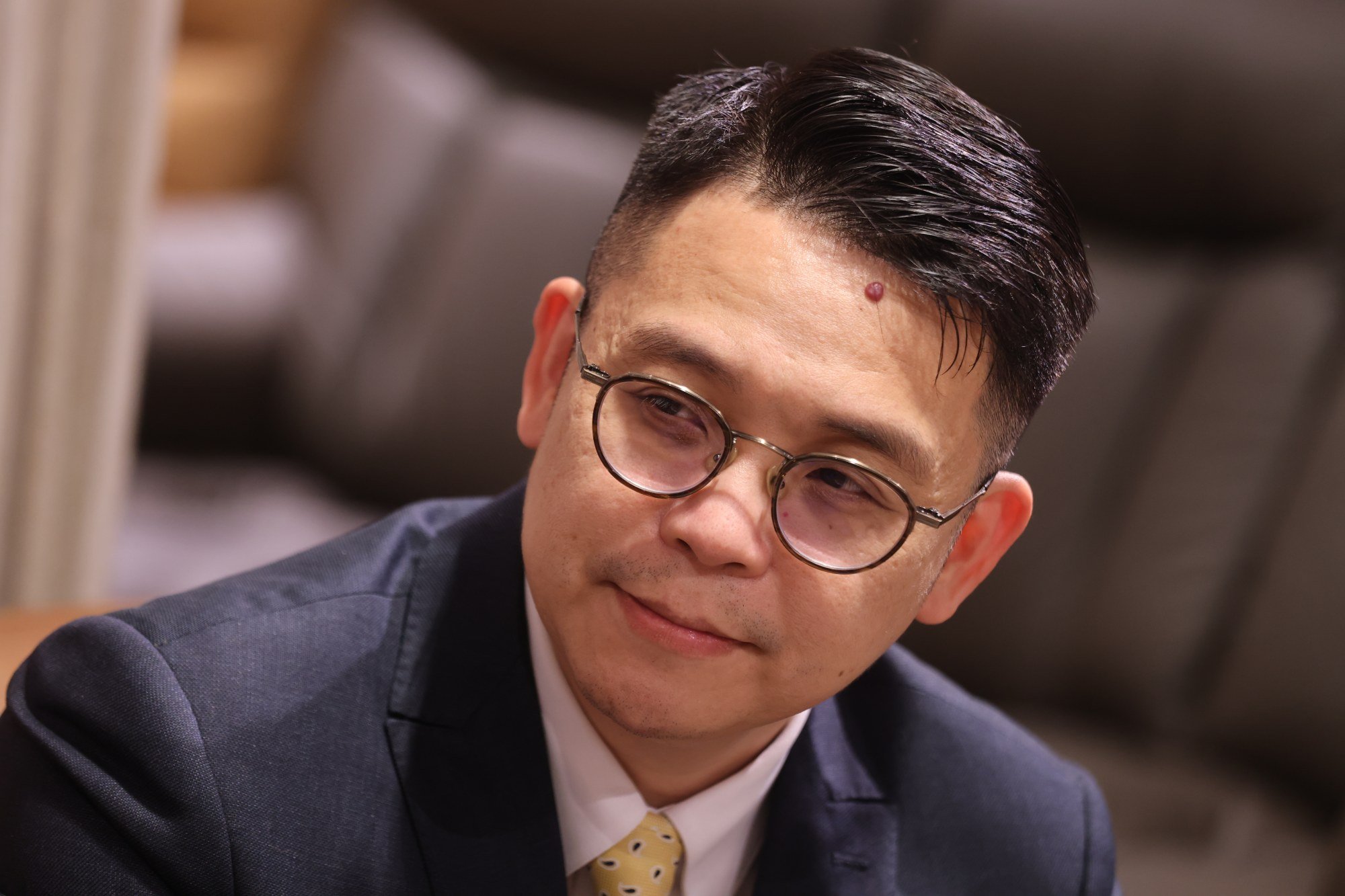 For MegaBox Development, a unit of Kerry Properties, Nitori's entry into Hong Kong is a "vote of confidence" for the city's economy and its retail market, said Victor Ng, senior director for commercial.
"There were
a lot of brands that left Hong Kong
during the pandemic and I think Nitori's expansion has a very symbolic value to the Hong Kong market because it's among the first batch of international brands that committed to come here and will strengthen and beef up the variety of brands and offerings to the consumers," he said.
Nitori's presence in MegaBox is also likely to further boost footfall into the mall, which has improved by 15 per cent so far this year compared with the same period in 2022.
"We think our pace of recovery is faster than those shopping centres in the tourist districts," Ng said, adding that rents and mall traffic are likely to see double-digit growth in the coming year.