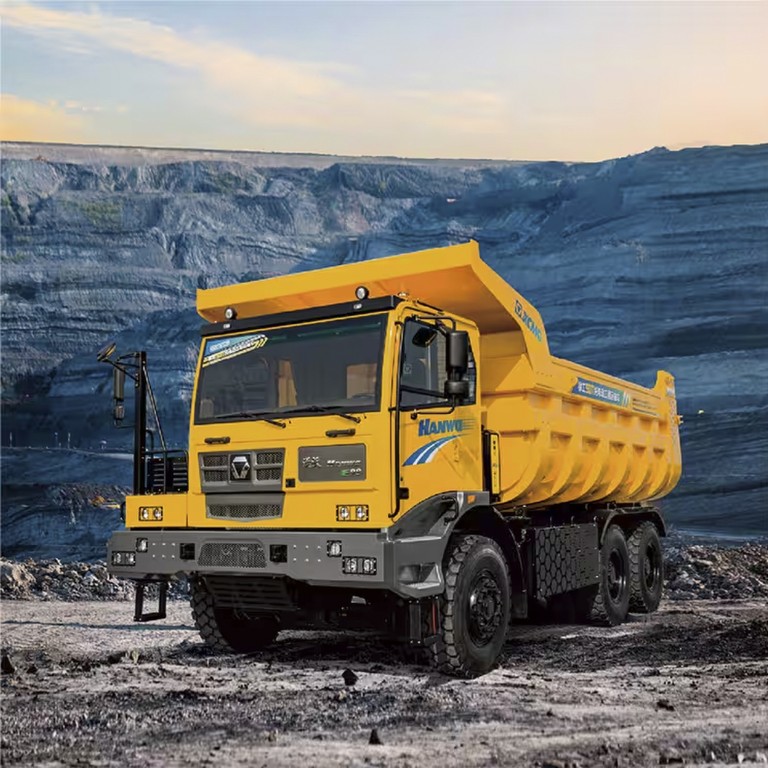 Green heavy machinery: China's construction and mining sectors demand more battery and hydrogen-powered equipment
Xuzhou Construction Machinery Group aims to triple its sales of electric heavy machines to 30 per cent of total revenue in the next four years
Company is working with China's BYD and Japan's Toyota to accelerate the electrification of its product line
China's Xuzhou Construction Machinery Group (XCMG) aims to triple its sales of battery- and hydrogen-powered heavy machines to 30 per cent of total revenue in the next four years, as state
decarbonisation policies
and lower operating costs drive adoption, according to an official.
The 80-year-old Shenzhen-listed company, China's second largest heavy machinery maker, is securing the expertise of domestic and overseas component partners including China's BYD and Japan's Toyota to accelerate the electrification of its product line, which includes cranes, loaders, excavators, impact crushers and dump trucks used by construction and mining companies.
"In this year's first half, sales of our new-energy products surged 175 per cent year-on-year to 5.27 billion yuan [US$722 million], surpassing 10 per cent of our total revenue," Zhai Genli, assistant director of the medium-sized loader research institute at XCMG Machinery Research Institute, told the Post.
"We expect our products' electrification to accelerate, in line with analysts' forecast for new energy products to exceed 30 per cent of the industry's sales by 2027."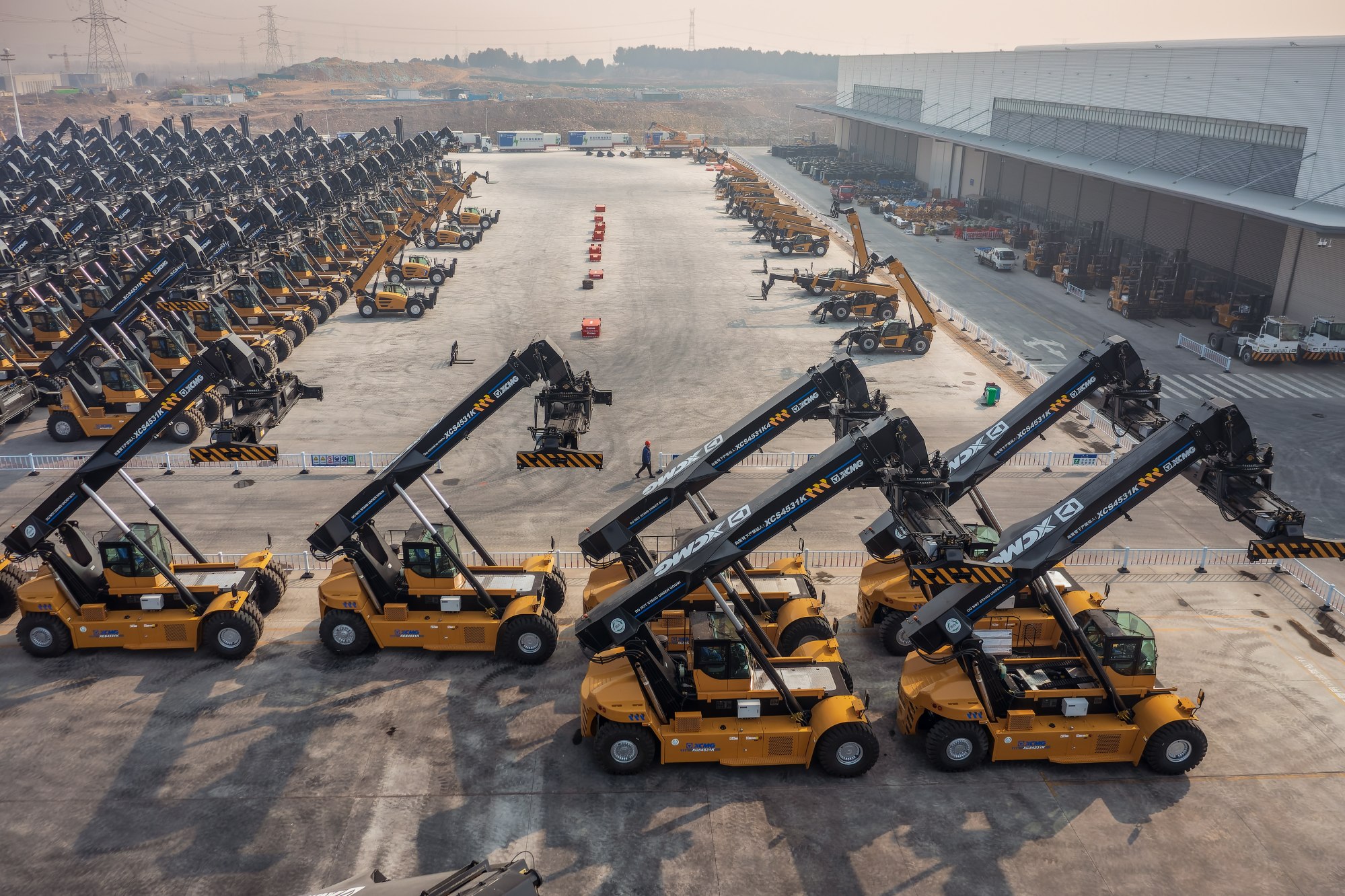 Hunan province-based rival Sany Heavy Industry is on a similar journey. Last year, sales of electrified products more than trebled to 2.7 billion yuan from 2021. The company launched more than 40 electrified products – including dump trucks and mixer trucks – during the first half of 2023.
In its namesake city in Jiangsu province, XCMG is building a 10 billion yuan joint venture battery production and recycling facility with Shenzhen-based
BYD
, the car and battery maker partly backed by
Warren Buffett
's Berkshire Hathaway. It is expected to start commercial operation by the end of this year.
Last month, XCMG also signed a cooperation agreement with Toyota to build a Xuzhou facility to make hydrogen fuel cell-powered machinery and core components. Toyota has long championed hydrogen fuel cells as an alternative to batteries for powering electric vehicles.
Compared with diesel-powered machines, electric versions can eliminate around 0.13 kilograms of on-site carbon-dioxide emissions for each tonne of coal in a loading operation, Zhai said.
Industrywide, analysts expect sales of battery-powered heavy equipment to mor than double to 3,500 units this year, Zhai said.
XCMG expects its sales of electric units to more than double this year from a few hundred last year. More than 90 per cent of the company's sales go to mainland China buyers, but it also exports to New Zealand, Australia, Norway, Holland, Turkey and parts of the Americas and Asia.
"China is ahead of the world, but globally the electrification push is happening in both developed and developing markets," Zhai said, noting Swedish rival Volvo Construction Equipment's launch in 2020 of a battery-powered wheel-loader.
As with
electric cars
, all-electric machines are more expensive than those powered by fossil fuels, but savings on fuel and maintenance more than make up the difference, he said.
For example, a five-tonne loader can save 950,000 yuan over 10,000 hours of operation, nearly three times the battery-powered machine's price premium of 350,000 yuan.
In the hydrogen-powered segment, XCMG has developed heavy and light trucks, forklifts and loaders. Pilot production of several dozen loaders has started.
Due to nascent supply chain and small production scale, hydrogen-fuelled machines typically cost 70 per cent more than battery-based alternatives, although cost parity between the two is expected by 2030, Zhai said.
Thanks to policy incentives, the most mature segment for hydrogen-powered machines is heavy construction trucks, with around 500 units sold by the whole industry in China, Zhai noted.
"Beijing has implemented policies to foster the formation of demonstration supply chain clusters for hydrogen vehicles, while local governments have provided subsidies to support the use of hydrogen fuel cell heavy vehicles in industry parks," he said.
XCMG co-develops such products with key customers like steel and coal companies, for whom hydrogen power is an attractive option because they already produce hydrogen as a by-product, Zhai said.
While the business case for going electric is clear in the long term, the higher initial cost still presents a barrier for smaller firms, Zhai said.
"Our large customers tend to be early adopters and bulk purchasers," he said. "For example, in July we received an order from Holland for over 100 battery loaders. We are working on lowering that barrier for smaller clients."