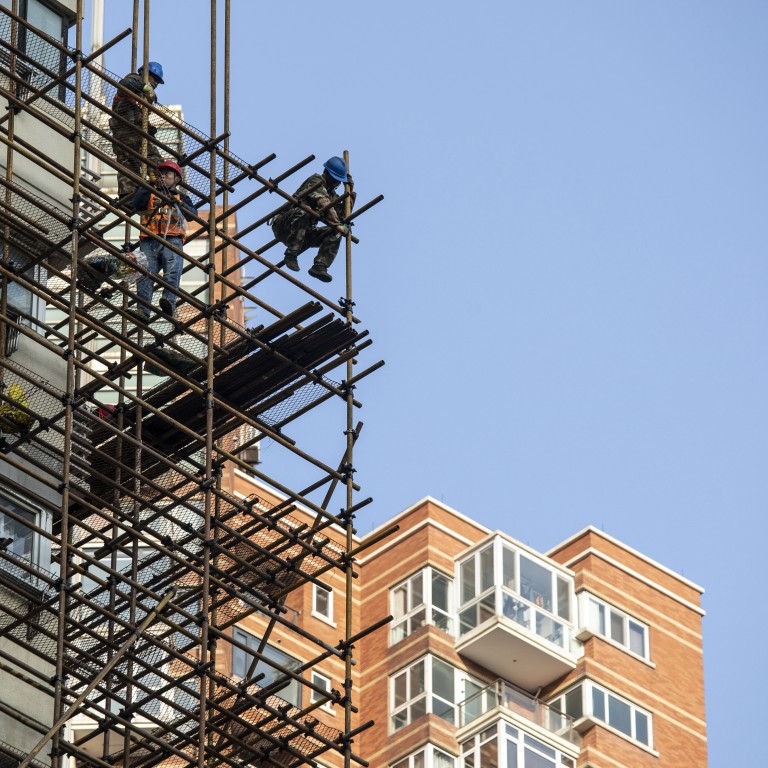 China's home rental market primed for growth as high interest rates, stuttering economy shift demand from buying to leasing: JLL report
The multifamily property segment – typically buildings owned by institutional investors and leased out as flats – is tipped to escape China's property crisis
With Shanghai in particular gaining steam in the sector and other cities likely to follow, 'the country is primed to become a leading multifamily market in Asia-Pacific,' says JLL
The
multifamily property
segment – typically buildings or blocks of buildings owned by institutional investors and leased out as flats – is tipped to escape a
property rout in mainland China
as supply and demand increase, particularly in Shanghai, according to JLL.
Beyond China, the wider Asia-Pacific region and even the US multifamily segments are primed for growth given the elevated interest rate environment, which has
shifted demand from home purchases
to rentals, other analysts said.
Shanghai, the mainland's financial hub, will see its supply of new multifamily units nearly triple to 210,000 over the next two-and-a-half years, according to property consultancy JLL.
Demand is keeping up with supply in the city, with overall occupancy at about 90 per cent currently, JLL said in a report this month.
Shanghai is likely to receive as much as 9 billion yuan (US$1.25 billion) of investment in the multifamily sector this year, said Robert Anderson, director, head of living, Asia-Pacific capital markets at JLL, in an interview.
In Shanghai alone, there are an estimated 10 million migrants, creating a massive market, Anderson added.
With Shanghai gaining steam in the sector and other cities likely to follow suit, "the country is primed to become a leading multifamily market in Asia-Pacific," said JLL.
Policy support is also expected to boost investment in the segment after Beijing made it clear that housing should be a commodity and not an investment. The China Banking Regulatory Commission has given the green light for insurance funds to invest in the housing market, and central authorities have highlighted the need to pay greater attention to the construction of affordable rental housing across the nation.
"Furthermore, Chinese Reits (real estate investment trusts) provide exit liquidity," Anderson said. "Being one of the few asset classes that can be listed on Chinese Reits, there is perceived longevity to the asset class and this will further guide capital to participate in the long-term rental apartment investment market and promote the healthy development of the industry."
For the whole of China, JLL estimates that there were 1.33 million multifamily units managed by the top 30 operators in the country as of June, an increase of 12 per cent from 2021.
JLL forecasts that investment in the segment in Asia-Pacific will more than double to US$20 billion by 2030.
"In the suburbs, population growth is 5 per cent greater than in the urban areas," he said. "If you look at average occupancy it has been 95 per cent in our assets, and once we hit that we typically sell the asset."
CP Capital's assets typically comprise 300 units and they usually sell the property within 30 months to three years of leasing the property, Remillard said.
"The essential housing component of multifamily, where Grubb Properties is focused, has achieved huge success," Morgan said. "This is an area where demand will remain strong for at least another decade."
In the US, more people are renting a home as ownership has "become more difficult with rising [interest] rates," said Ernest Katai, executive vice-president and head of production at Berkadia, a joint venture between Berkshire Hathaway and Jefferies Financial Group.