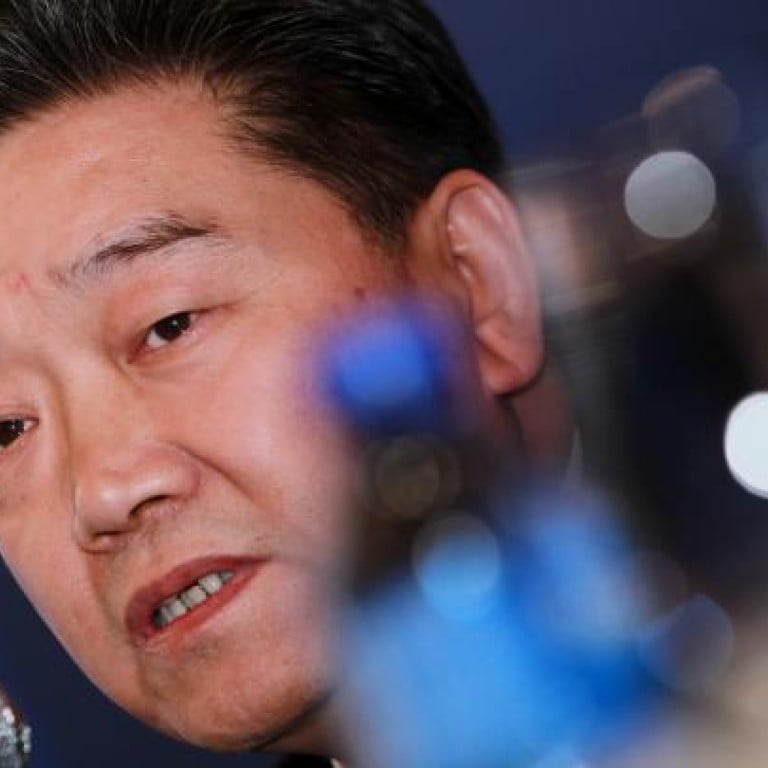 China Construction Bank faces squeeze on non-interest income
The mainland's second-largest bank says fees rose 3.3pc in the first half as regulatory curbs forced it to cut back on chargeable items
China Construction Bank says it is unrealistic to achieve double-digit growth in non-interest income in the current half year because its ability to charge fees may continue to be affected by regulatory clampdowns.
The mainland's second-largest bank by assets said net profit rose 14.5 per cent to 106.28 billion yuan (HK$129.6 billion) in the first half, with higher lending profitability and lower bad debt.
Zhang Jianguo, the bank's president, said that to comply with regulatory tightening measures, the bank cut the number of fee items to 290 from more than 600, which dragged down fee- related income growth.
Non-interest income, such as fees from credit cards and custodian services, rose 3.3 per cent to 49.2 billion yuan.
"It will be very hard to achieve growth as in previous years and our aim is to maintain market share," Zhang said.
The bank recorded growth in net interest margin - the spread between lending income and funding costs - because of better pricing ability and lower funding costs. Many mainland banks are struggling with their margins because of the squeeze on lending profitability from interest rate liberalisation.
Construction Bank said net interest margin in the second quarter rose 8 basis points from the first quarter to 2.71 per cent, a reversal from a decline reported by other banks. A basis point is one hundredth of a percentage point.
Stanley Li, an analyst at Mirae Asset Securities, said Construction Bank could suffer lower net interest margins in the second half.
Bad debt fell 0.4 per cent in the second quarter from the first to 70.4 billion yuan. The bank's non-performing loan ratio - bad loans measured against total loans - fell 4 basis points to 1 per cent.
Overdue credit - loans not yet qualified as bad - rose 43 per cent, as economy and exports weakened along the coastal areas of Zhejiang province.
Huang Zhiling, the bank's chief risk officer, said he did not expect defaults in Zhejiang to affect the bank's overall credit quality.
Gross loans and advances to customers stood at 7.06 trillion yuan at the end of June, up 8.7 per cent from December last year.
This article appeared in the South China Morning Post print edition as: CCB faces squeeze on non-interest income