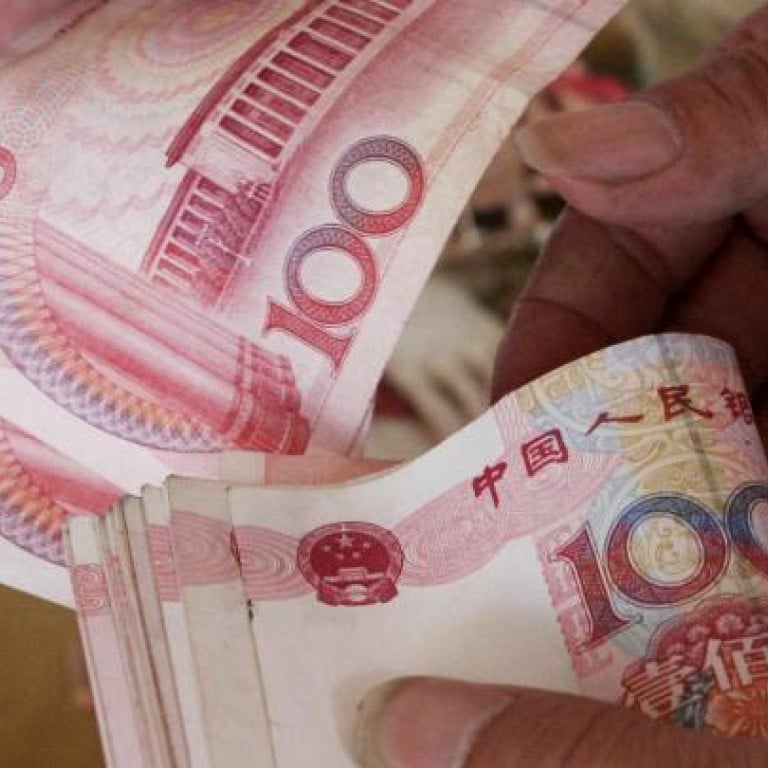 China to 'allow full yuan convertibility' by 2015
Decision will depend on state of global economy, says former central bank chief
China will probably take the groundbreaking step of making the yuan a fully convertible currency as early as 2015, former central bank governor Dai Xianglong said.
"If nothing unusual takes place, there will be a breakthrough in three to five years," Dai said in a panel discussion at the World Economic Forum in Tianjin yesterday, referring to the liberalisation of the country's capital account.
"The decision will also hinge on the condition of the global economy."
Dai, the chairman of the National Social Security Fund, is the first senior mainland official to give a tentative timetable in public for the yuan's full convertibility.
He was the head of the People's Bank of China between 1995 and 2002 before he became mayor of Tianjin.
Dai began overseeing the 870 billion yuan (HK$1.07 trillion) national pension fund in 2008.
The full convertibility of the yuan was put on the PBOC's agenda in 1996, but Beijing has never unveiled a timetable for its implementation. All that officials would say was the capital account would be liberalised when the timing was right.
Such a liberalisation would allow businesses or individuals overseas to freely exchange foreign currencies into yuan to buy mainland assets or equities, while Chinese companies and residents could make fixed-asset investments and buy stocks abroad without having to apply to regulators for permission.
Beijing opened the current account in 1996, allowing companies to exchange foreign currencies for trade deals.
In 2007, as the country's economic power grew, the government unveiled its ambition to make the yuan an internationalised currency. The ultimate goal is to make it an international reserve currency.
In 2008, when the State Council endorsed Shanghai's plan to transform itself into a global financial centre by 2020, it was widely believed the country would make the yuan freely convertible before 2020.
"The forecast by Dai was bold, but he is no longer the one who calls the shots," said a Shanghai-based banker who asked not to be identified. "Generally speaking, top officials understand the necessity and significance of doing so, but they will still take a cautious stance, particularly when talking about it in public."
Dai said China had planned to make the yuan fully convertible in the early 2000s, but the Asian financial turmoil in 1997-98 deterred mainland officials from moving forward with the plan.
Hong Kong now acts as an offshore yuan trading centre where non-Chinese companies, institutions and residents can actively trade the currency and settle trade deals. Full convertibility of the yuan would mean the city's role as a dominant offshore yuan centre would no longer exist.
This article appeared in the South China Morning Post print edition as: Beijing to 'allow full yuan convertibility' by 2015