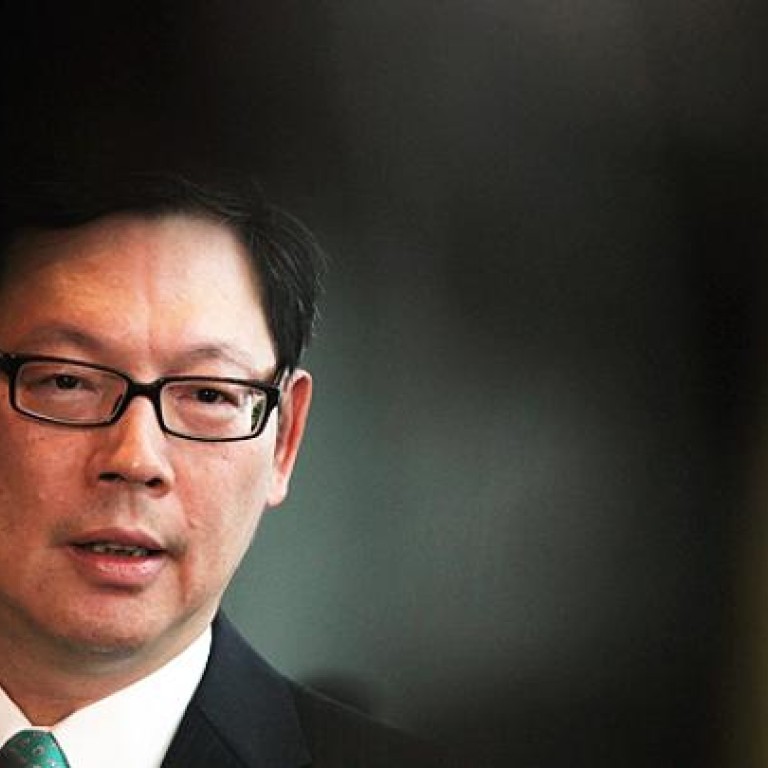 HKMA curbs home loans to prevent property bubble after US stimulus
The HKMA on Friday ordered banks to curb home loans to borrowers with more than one mortgage to prevent the city being flooded with hot money after the US unveiled a bold new stimulus plan.
The Hong Kong Monetary Authority has ordered banks to curb home loans to borrowers with more than one mortgage to prevent the city being flooded with hot money after the United States announced an aggressive new stimulus plan to spur growth.
The city has among the most expensive residential property prices in the world, driven higher in recent years by voracious demand from rich buyers from the mainland and a lack of supply.
The runaway real estate market has created festering social and political problems, and forced the HKMA into uncharacteristic action in a territory known for its open economy.
In another step taken on Friday, the HKMA said it would restrict the maximum length of a mortgage to 30 years. Some banks had been offering home loans of up to 40 years.
"That's exactly what we had been expecting," said Alfred Lau, property analyst at Bocom International. "This is also sensible, to increase the downpayment requirement for non-occupied units. Obviously it's for investment demand. This is the right direction."
The Financial Secretary John Tsang Chun-wah warned later on Friday that if retail sales continued to slump, and exports remained sluggish, Hong Kong would enter recession in the third quarter, having seen a narrow decline in gross domestic product in the second quarter.
Tsang said the HKMA's moves would not affect first-time home buyers but aimed to minimise risks. He explained that they were in response to moves by the US Federal Reserve on Thursday "that were more aggressive than we expected."
Hong Kong has already been attempting to restrain rampant home-price growth and cut out speculation.
The HKMA earlier introduced restrictions on the maximum amount that people can borrow on high-value homes, and a tax penalising the fast resale of homes to deter speculators. Properties resold within six months of purchase can attract a tax as high as 15 per cent of the entire transaction price.
On Friday, HKMA chief executive Norman Chan Tak-Lam said he was acting in response to the US stimulus measures, renewed signs that Hong Kong's red-hot property market will overheat and to maintain the stability of the banking system.
For people borrowing on a second property, the HKMA said it was lowering the loan-to-value ratio, or the amount of a second home's purchase price that people can borrow, to 30 per cent, if the loan was based on the borrower's net worth.
If the borrower's main income comes from outside Hong Kong, the buyer will have to make a bigger downpayment. They will now have to put down 20 percentage points more on a property's purchase price than a local. For instance, locals can borrow up to 50 per cent of a home's value if the property is worth more than HK$10 million, but overseas buyers must put down at least 70 per cent.
Home prices are a key focus of the administration of the new Chief Executive Leung Chun-ying, a former property surveyor who took office on July 1. He has pledged to introduce more public-rental and subsidised housing, including a controversial plan to restrict the sale of some property plots to Hong Kong citizens and permanent residents.
Hongkongers complain that mainland buyers have been flooding the city's property market with cash, accounting for a record 51 per cent of purchases last year's third quarter.
The Federal Reserve kicked off another aggressive stimulus programme on Thursday, known as QE3, saying it would pump US$40 billion into the US economy each month until it saw a sustained upturn in the weak jobs market.
Hong Kong, with one of the world's most open economies and a property market that is easy to enter, has low transaction costs and no capital-gains tax. That makes the city's housing market a popular target for "hot money" when liquidity enters the global economy, as expected with QE3.
The curbs announced on Friday are likely to hit Hong Kong property stocks next week, after they surged based on the Fed's move.
Shares of Midland Holdings, the largest listed property brokerage in Hong Kong, jumped as much as 11 per cent in Friday trading, but fell back when it became clear that the HKMA's would be making an announcement after the market had closed.
Midland still closed 7.5 per cent up, making it the second-strongest performer in a Hang Seng Construction and Properties Index that gained 3.16 per cent. Mainland developer Sino-Ocean Land was the top gainer, up 7.6 per cent.