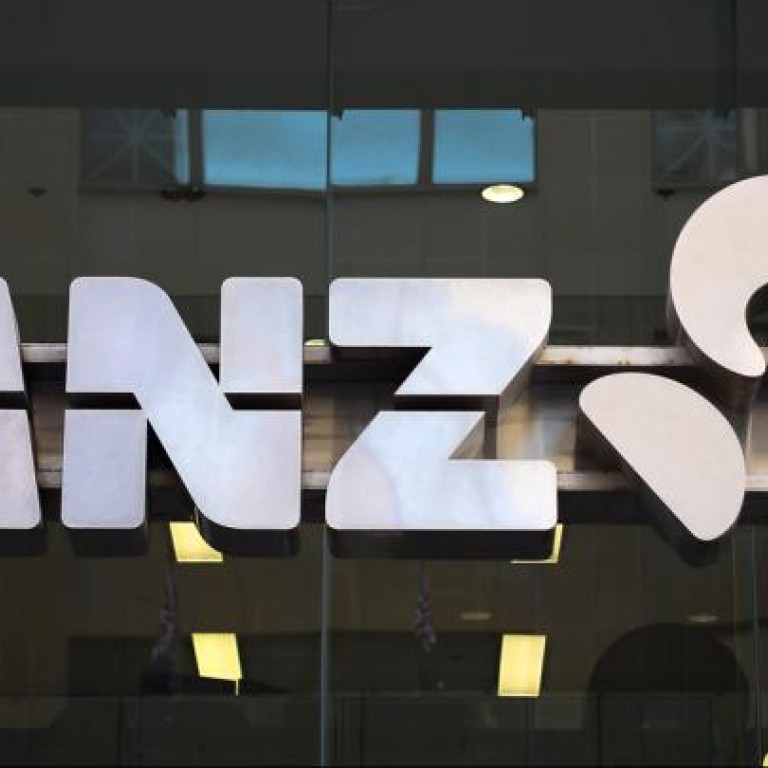 Hefty price puts ANZ plan to buy HK bank on hold
Australian lender had hoped to expand its presence in Asia but families controlling possible candidates hold out for more cash
Australia and New Zealand Banking Group, Australia's third-largest bank by market value, has abandoned a plan to expand in Hong Kong by acquiring a local bank, mostly because the families controlling the banks want too much money.
ANZ chief executive Michael Smith said earlier this year that the Melbourne-based bank was interested in taking over a local bank as a way of expanding its retail network and customer base in Hong Kong, which is a major offshore yuan trading centre.
People familiar with the situation told the that ANZ recently completed an internal review of all family-controlled banks in Hong Kong and concluded that it was not the right time to proceed.
"The price level is just not comfortable enough," said one banker. "I think most of the people in the market share the same view that there is certainly a gap between how much foreign banks want to pay and how much the local banks are asking."
When asked about its plan to acquire a bank in Hong Kong, a spokesman for ANZ said: "We are focused on organic growth in greater China. We have built a strong regional platform and we are very well capitalised."
ANZ's revenue in the so-called greater China region, which includes mainland China, Hong Kong, Macau and Taiwan, increased 24 per cent in the first half of this year from a year ago. One of the Big Four banks in Australia, ANZ is the most aggressive in terms of expanding outside its home country, particularly in Asia. In 2007, the bank hired Smith, who is a former top executive at HSBC in Hong Kong, as chief executive.
The pool of potential takeover targets of Hong Kong banks, often controlled by wealthy local families, is limited. There are four major family-controlled banks - Bank of East Asia (BEA), Wing Hang Bank, Dah Sing Bank and Chong Hing Bank. All are listed on the Hong Kong stock exchange.
BEA is the biggest independent local bank and is controlled by the family of David Li Kwok-po. Many analysts doubt the Li family is a seller.
The other three are much smaller in terms of market share, but they have established clientele, particularly Hong Kong business families whose ties often stretch back to the bank's founder.
Paul McSheaffrey, a China partner with accounting firm KPMG, said those family banks had no need to sell at the moment and many appeared to be waiting for higher prices.
The last major acquisition of a Hong Kong bank happened in 2008, when China Merchants Bank, the mainland's sixth largest bank by assets, agreed to acquire Wing Lung Bank in a two-stage deal that valued the then family-controlled bank at US$4.7 billion. Other mainland banks, including China Minsheng Bank, also considered acquiring a Hong Kong bank, but no deal was struck.
"The merger and acquisition theme is dead as potential buyers need to conserve capital given the regulatory environment and sellers are holding out for unreasonable prices," said Adam Chan, an analyst at CCB International.
This article appeared in the South China Morning Post print edition as: Hefty price puts ANZ plan to buy HK bank on hold