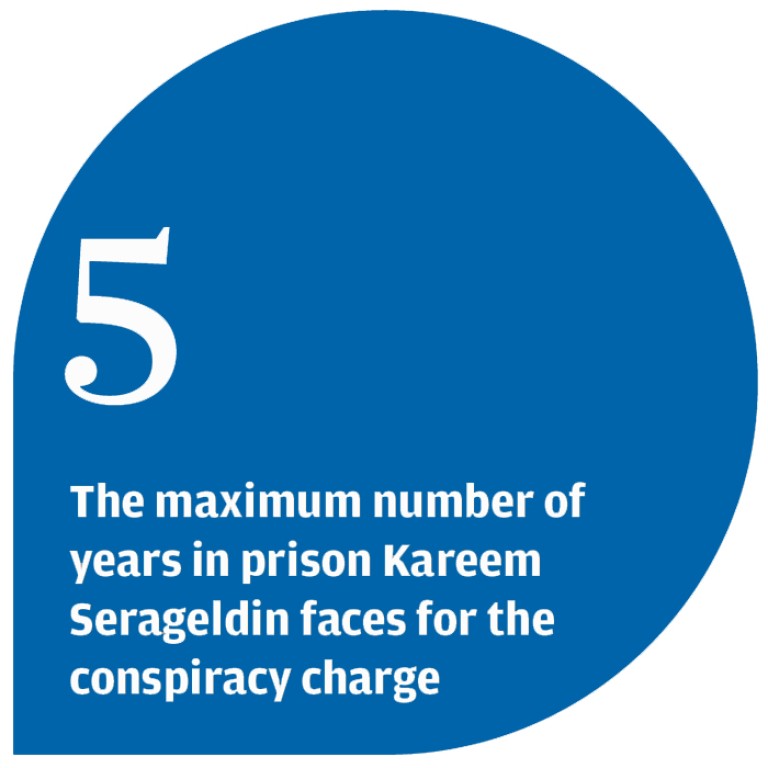 British police arrest ex-Credit Suisse CDO chief Kareem Serageldin
Kareem Serageldin taken into custody while in talks with US officials on surrender, source says
Kareem Serageldin, the former global head of Credit Suisse Group's collateralised debt obligations business charged in a bonus-boosting fraud tied to a US$5.35 billion trading book, was arrested by London police as he was negotiating his surrender to US authorities, a person familiar with the matter said.
Serageldin, a US citizen who lives in England, was charged in February with masterminding a scheme to fake collateralised debt obligations (CDOs). He was taken into custody yesterday outside the US consulate, another person with knowledge of the matter said. Both spoke on condition of anonymity because the arrest is not public.
Collateralised debt obligations are a type of structured asset-backed security with multiple tranches that are issued by special purpose entities and collateralised by debt obligations, including bonds and loans. Each tranche offers a varying degree of risk and return so as to meet investor demand.
In February, when he was first charged in Manhattan federal court, Serageldin said through his lawyers that he was surprised since he had been co-operating with US investigators for four years.
Jerika Richardson, a spokeswoman for US attorney Preet Bharara in Manhattan, whose office is prosecuting the case, declined to comment. A spokesman for the Metropolitan Police in London had no comment on the arrest. A spokesman for Kobre & Kim, the law firm representing Serageldin, also declined to comment.
Serageldin was named in an indictment unsealed in February accusing him of conspiracy, falsification of books and records and wire fraud. The conspiracy charge carries a maximum five-year prison term on conviction. The other counts are punishable by as many as 20 years. The case is being investigated by Federal Bureau of Investigation agents in New York. Two of his former subordinates, David Higgs and Salmaan Siddiqui, pleaded guilty in February in New York to manipulating prices.
Higgs and Siddiqui said they manipulated the profit and loss targets at Serageldin's direction to meet daily and monthly goals and increase their compensation. The bank said the three were fired in 2008.
The Credit Suisse prosecution is one of a handful brought over charges tied to the subprime-mortgage market.
The government failed in its biggest prosecution linked to the 2008 financial collapse when ex-Bear Stearns hedge-fund managers Ralph Cioffi and Matthew Tannin were acquitted in 2009 in federal court of charges they misled investors who lost US$1.6 billion.
Julian Tzolov and Eric Butler, two former Credit Suisse brokers, were convicted in 2010 of a scheme to fraudulently sell subprime securities to corporate clients that cost investors US$1.1 billion in losses. Tzolov and Butler were convicted of falsely telling clients the products were backed by federally guaranteed student loans and were a safe alternative to bank deposits or money market funds.
This article appeared in the South China Morning Post print edition as: British police arrest ex-Credit Suisse CDO chief