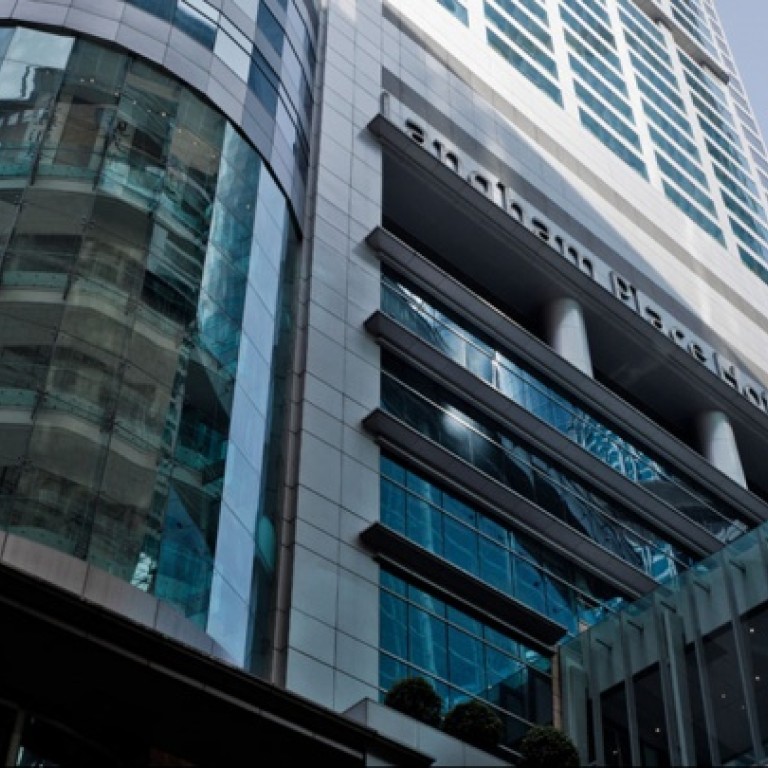 Yield the lure for Great Eagle hotels spin-off
A boost in market sentiment is also expected to draw investors to Great Eagle's proposed offering that aims to raise up to US$800 million
High yield and improved stock market sentiment are expected to enhance the attractiveness of Great Eagle's proposed hotel spin-off to investors.
The company, controlled by Lo Ka-shui, is taking advantage of investors' interest in high-yield products to hive off its three Hong Kong hotels into a business trust called the Langham Hospitality Investments Group.
It aims to raise between US$600 million and US$800 million, according to market sources.
"There is talk that the company will offer a 2013 yield of more than 5 per cent. Under the current market conditions, it is attractive," said Adrian Ngan, an executive director of the research department at CCB International Securities.
In a January 24 securities filing by Great Eagle, it said it planned to spin off its Hong Kong properties, which include the upscale Langham, Langham Place and Eaton hotels.
The company plans to list the business through a share stapled unit structure, and own not less than 51 per cent of the units after the offering.
The pre-listing promotion began last week and the trust will start the roadshow on May 13.
It has been reported that the public offer will be from May 16 to 22. The aim is for a listing on the Hong Kong stock exchange by the end of this month.
Deutsche Bank, HSBC and Citibank have been appointed as the arrangers.
Ngan said the flotation would attract yield-hungry investors.
"Business growth of the trust will depend on future acquisitions, rather than organic growth," Ngan said.
Future asset acquisitions would possibly include Great Eagle's existing hotels in the US, he said.
Great Eagle has four hotels in North America, including Langham hotels in Chicago, Boston and Los Angeles.
It also has hotels under the Langham and Langham Place brands in the gateway cities of Shanghai, Beijing, London, Sydney, Melbourne and Auckland.
"The best timing for spinning off the assets should have been the end of last year when the market was active," said Phillip Capital Management fund manager Li Kwok-suen. "There is still growth potential in rents of Hong Kong hotels." Li expects the offering will attract investors.
According to the pre-listing document, as much as HK$371.7 million could be allocated for unit holders if the occupancy rate hits 100 per cent. Even if the rate is zero, the payout will be HK$24.8 million. It will distribute all its earnings to unit holders for this year to 2015.
The three hotels have a total of 1,629 rooms with an average rate of between HK$1,198 and HK$2,239 last year. The average room rate of the three hotels rose 6.02 per cent, compared with growth of 19.93 per cent in 2011.
The trust forecasts growth in room rates of 6 to 7.95 per cent this year, while the average room rates will be between HK$1,272 and HK$2,417. Based on the company's valuation, each room is worth about HK$10.89 million.
According to a report by property consultant Savills, the hotel sector in Hong Kong has expanded rapidly over the past few years as increasing numbers of mainland tourists visit Hong Kong.
But the percentage of overnight visitors against total visitor arrivals declined gradually to 48.9 per cent last year from 60.9 per cent in 2007, according to the Savills report enclosed in the pre-listing document.
Savills does not expect this percentage will drop any further this year and next.
One of the main reasons behind this decline over the past few years has been the strong increase in mainland visitors who plan day trips to buy daily necessities such as baby milk powder and nappies.
With two new measures, namely a weight limit on passenger luggage of 23kg on MTR East Rail services and efforts to combat cross-boundary parallel trading, Savills expects a significant fall in day-trip mainland visitors.
The average room rate is projected to rise between 9 per cent and 10 per cent from this year to next year and by a more moderate 4 per cent in 2015.
This article appeared in the South China Morning Post print edition as: Yield the lure for hotels spin-off