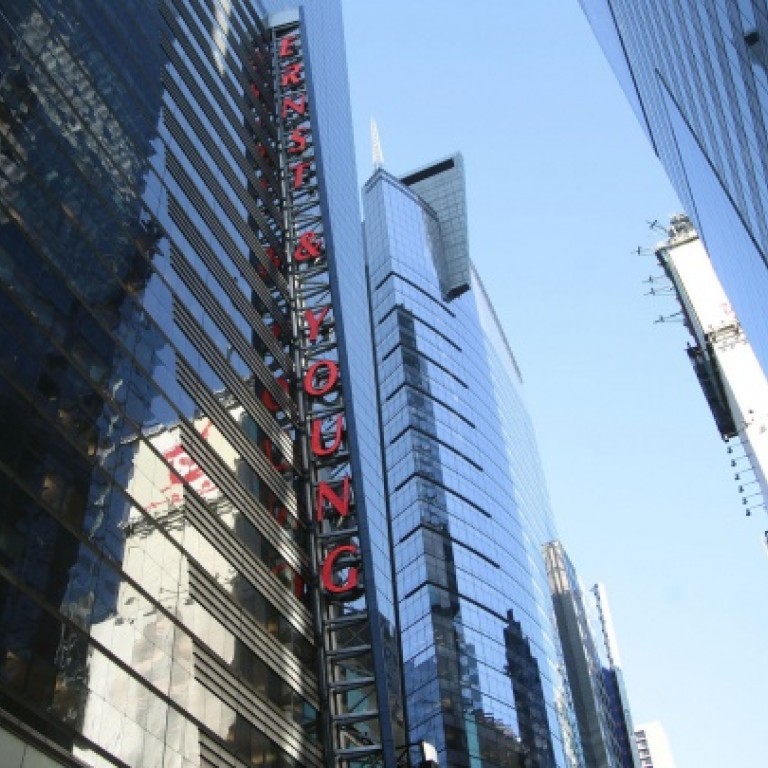 Pushing for end to deadlock over China's audit secrets
World's biggest business federation lobbies Beijing and Washington to avert disaster from accounting dispute
The US Chamber of Commerce has urged Washington and Beijing to resolve a dispute over the auditing of US-listed Chinese firms, warning failure to do so will seriously hurt both countries.
"The American business community has become increasingly alarmed at the stand-off between American and Chinese regulators to resolve the impasse over the sharing of audit papers," the chamber warned. "Failure to resolve this issue could result in significant economic harm to China and the US, damaging the bilateral relationship,"
The controversy involves actions by the US Securities and Exchange Commission (SEC) against Chinese accounting firms, in connection with SEC fraud investigations of Chinese firms listed in the US, which are audited by these Chinese accounting firms.
The SEC has filed a suit in the US District Court in Washington to compel the Chinese subsidiary of Deloitte Touche Tohmatsu to produce audit papers on Longtop Financial Technologies, a Chinese company delisted from the New York Stock Exchange over fraud allegations.
The SEC also filed administrative proceedings in December against the Chinese subsidiaries of the Big Four global accounting firms (Deloitte Touche Tohmatsu, Ernst & Young Hua Ming, KPMG Huazhen, and PricewaterhouseCoopers Zhong Tian) plus Chinese audit firm BDO China Dahua. The firms were charged with administrative violations for refusing to provide audit papers to the SEC, which is seeking to ban these subsidiaries from practising in the US.
The chamber, the world's biggest business federation representing more than three million US businesses, said it met leaders in both countries as well as senior officials at the SEC, the US Public Company Accounting Oversight Board (PCAOB), the US Treasury Department, the China Securities Regulatory Commission (CSRC) and the People's Bank of China, to push for a solution.
In December, two senior chamber vice-presidents, Myron Brilliant and David Hirschmann, sent a letter to then SEC chairman Mary Schapiro and then CSRC chairman Guo Shuqing, with copies to then treasury secretary Timothy Geithner and Vice-Premier Wang Qishan, urging a bilateral deal on this matter.
"Failure to reach an agreement may leave the SEC with little choice but to delist Chinese companies publicly traded in the US as required by the Sarbanes-Oxley Act. SEC action, in turn, would likely precipitate Chinese retaliation against American businesses in China. With US$70 billion in direct investments in China, American companies in China are vulnerable to Chinese retaliation, which could cause serious economic harm," the chamber warned.
There are more than 200 Chinese companies listed on US exchanges, including huge state-owned enterprises like Sinopec.
"Regrettably, a process is now under way that would lead to a worst-case scenario for both sides. The SEC has instituted disciplinary proceedings against Chinese accounting firms for their failure to produce materials to the SEC. That failure is a result of explicit directives from the Chinese authorities that the firms not provide the materials," the chamber told the US-China Economic and Security Review Commission, which advises the US Congress on Sino-US relations.
"A failure to have an information-sharing agreement could touch off extra-territorial actions that are protectionist in nature. In short, both sides lose."
Hong Kong corporate governance activist David Webb said the SEC must stop recognising Chinese auditors until they were accessible to inspection. "If China wants to raise capital in international markets, it must play by international rules and make Chinese auditors open to international inspection. Otherwise, it is reasonable for international exchanges in London, the US and Hong Kong to ban [future] Chinese listings," he said.
Webb does not advocate the drastic option of delisting all Chinese firms from US stock markets, because that would hurt US minority shareholders. Instead, he is in favour of suspending Chinese companies already listed in US markets, until they find an auditor acceptable to the SEC.
"American investors have lost billions of dollars because of accounting scandals in China. American regulators have been unable to protect investors in US-traded Chinese securities because China has blocked their access to people and records in China," said Paul Gillis, a member of the PCAOB's standing advisory group, the US accounting watchdog.
China had also blocked the PCAOB from conducting inspections in Hong Kong related to mainland operations of US-listed firms, said Gillis, a professor at Peking University's Guanghua School of Management.
"From the Chinese perspective, a foreign regulator enforcing foreign laws on Chinese soil violates China's sovereignty. The Chinese psyche is deeply etched by the humiliation by the Opium Wars and the Japanese occupation. China is particularly sensitive to any action that it perceives impinges on its sovereignty," Gillis said. China's state secrets law prohibited the transfer of information related to national security without the approval of Beijing, Gillis said. "China has a poorly defined view of a state secret. China's definition of a state secret often includes commercial information related to state-owned enterprises."
This article appeared in the South China Morning Post print edition as: Pushing for end to deadlock over China's audit secrets