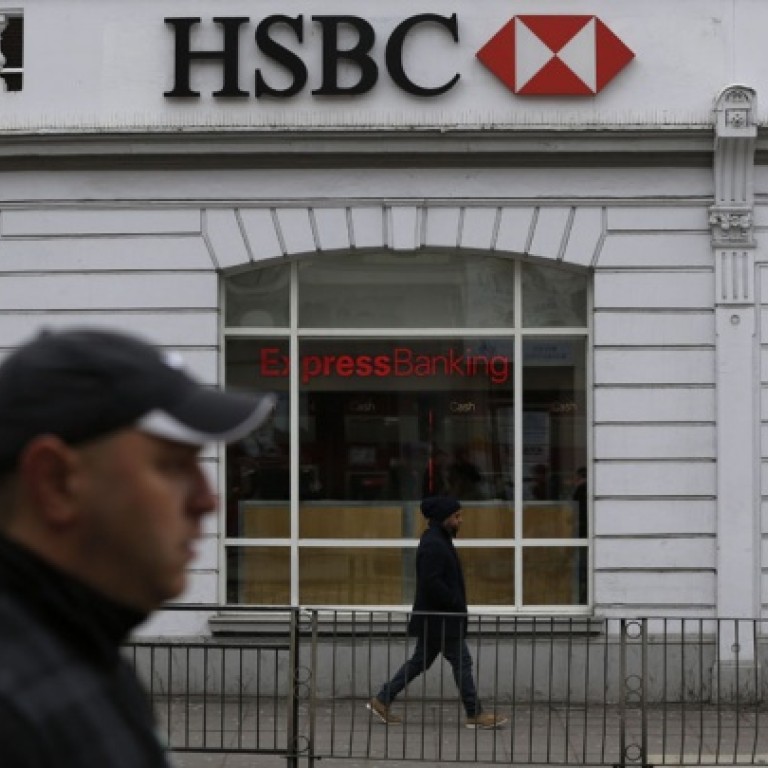 Opinion
Mr. Shangkong
by George Chen
Mr. Shangkong
by George Chen
For HSBC, the first love is apparently not the deepest
Bank of Shanghai may have been HSBC's original mainland partner, but Stuart Gulliver seems happy to snub it for a more recent tie-up
Remember that old saying: in business, there are no friends, no enemies, but only "interests"? Well, last week, HSBC's chief executive, Stuart Gulliver, gave the saying fresh meaning when talking about his bank's two partners in China.
As many people know, HSBC, which has its head office in London, has a nearly 20 per cent stake in the Shanghai-based Bank of Communications, a deal signed by John Bond when he was the top boss at the global banking group in 2004.
When I wrote my first book, some years ago, I found out through interviews and research that the HSBC board at that time was initially quite divided over Bond's proposal to invest in Bocom, because some felt the price tag was too high and HSBC already had a partner in China - Bank of Shanghai - in which it held an 8 per cent stake.
Today, HSBC should feel it was lucky to have made the investment. Bank of Shanghai is much smaller than its hometown rival, Bank of Communications, but its importance cannot be neglected, given the strategically important role of Shanghai as the country's financial capital.
In fact, when HSBC announced it would invest in Bank of Shanghai in late 1999, making it one of the first foreign banks to have a local partner in China, the event made headlines in all major Chinese newspapers and won the blessings of the top leadership in Beijing.
Fourteen years on, the current chief executive, asked about HSBC's relations with its local partners in China, replied: "We have often said Bank of Communications is our strategic key holding in China, and obviously Bank of Shanghai is not."
When Gulliver was asked further if HSBC would sell its stake in Bank of Shanghai, he said: "But it is only about US$500 million to US$600 million, and that is immaterial to the group."
Immaterial? It may be to HSBC, which plans to lay off a further 14,000 employees globally to save more costs, but it is an insult to Bank of Shanghai, or at least enough to make its management embarrassed.
I would not blame Gulliver for his very straightforward comments but I would advise him to get a better government and public relations consultant to help him to understand China better.
In Shanghai, the Bank of Shanghai has a nickname which translates as "son of the Shanghai government". Many of its senior and mid-ranking executives have close ties with the city government and some actually came from the government to join the bank. Gulliver's comments come at a sensitive time, when the Bank of Shanghai has been trying to win support from other investors for its high-profile plan to list on the Hong Kong stock exchange this year.
On the other hand, if I were the chairman of Bocom, which is also based in Shanghai and whose bankers also have close working or personal ties with people at Bank of Shanghai, I might be more cautious about my partnership with HSBC in the coming years.
What happens to Bank of Shanghai today, described by Gulliver as "immaterial" to HSBC, could also happen to any other partner of HSBC in the future.
George Chen is the SCMP's financial services editor. Mr. Shangkong appears every Monday in the print version of the SCMP. Like it? Visit facebook.com/mrshangkong
This article appeared in the South China Morning Post print edition as: For HSBC, the first love is apparently not the deepest