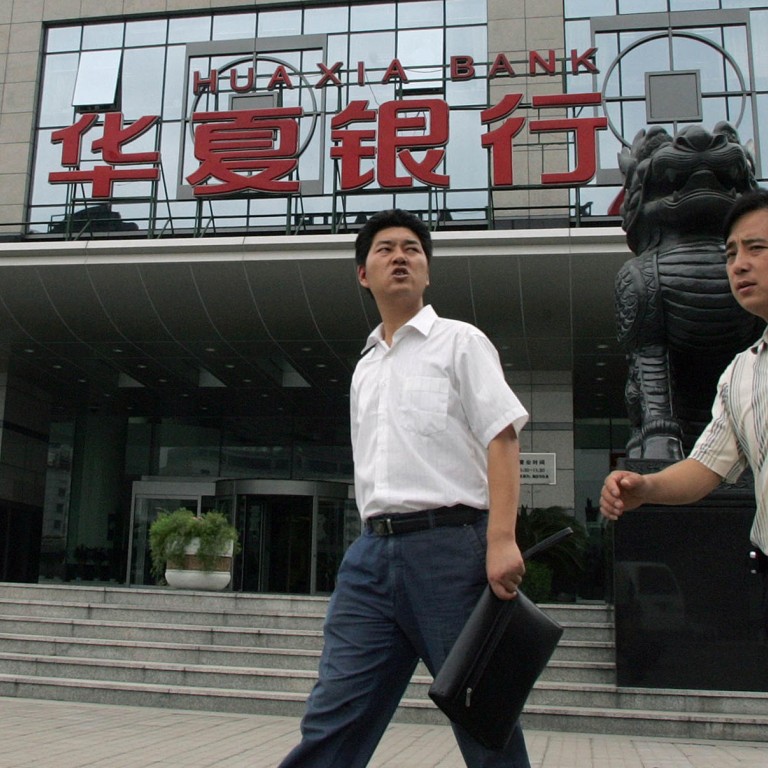 US meltdown shadow looms large over China
But observers believe Beijing could use its massive foreign reserves to save financial system if shadow banking activity spirals out of control
Parallels between the United States and China have started to look more ominous after several years of rampant credit growth and the emergence of an increasingly uncontrollable and unsustainable shadow banking system.
China's massive foreign reserves could, however, be the last tool in the bag for its bank-centric financial system if no timely regulations are implemented.
With the memory of the collapse of Lehman Brothers in 2008 still fresh, investors are fretting over the growth of thinly regulated shadow banking activity. Trusts, entrusted loans and bank acceptance bills shot up sharply to a record 294 billion yuan (HK$370 billion) last month.
According to Moody's Analytics, China's core shadow banking products, which are often opaque and subject to little or no regulation, almost doubled to 20.5 trillion yuan last year from 11.7 trillion yuan in 2010. The US firm excludes entrusted loans and trust loans as they own underlying assets.
Late last year, a wealth management product (WMP) sold by a Shanghai branch of Huaxia Bank caused a stir when dozens of investors were informed that Zhongding Wealth Investment Centre, the borrower, would default on repayment.
The scandal prompted the banking regulator to increase its scrutiny of WMPs and order banks to refrain from issuing similar products.
"A key systemic risk is the growth in shadow banking and the role of state-owned enterprises [SOEs] and local governments," Andrew Sheng, the former chairman of Hong Kong's Securities and Futures Commission, told the .
He said an important first step to address this was the recent move to identify the debt of all government agencies, including SOEs and local governments, paving the way for cleaning up core shadow banking products, the issuers of which take deposits and put the money in risky but low-yielding investments.
Sheng, who is now the chief adviser to the China Banking Regulatory Commission, said the host of banking regulations to address the problems of too-big-to-fail institutions were necessary but not sufficient conditions for global financial stability.
Sharp rises in irrational lending, together with years of prosperity in the property market, laid the foundation for the US financial crisis in 2008, which serves as a mirror for China's policymakers to learn from the mistakes made by their US counterparts.
Sheng believes there will always be failures in a large system of banks, in which small failures can prevent big ones.
China's credit situation is somewhat different, though, as it has a high saving rate and massive foreign reserves.
Mervyn Davies, a former head of Standard Chartered and British government minister, said: "China is very rich in reserves … At the end of the day, the [Chinese] banks do need recapitalising, which is not a huge challenge to them because the government can recapitalise the banks."
Davies is now the vice-chairman and a partner of Corsair Capital, a US private equity firm.
Echoing Davies' view, Hang Seng Bank's executive director Andrew Fung said: "Underlying assets of shadow banking on the mainland are very different from US subprime assets. It is more liquidity risk rather than credit risk. I do not see the risk of a big bank failure in China."
In October, Xiao Gang, then chairman of Bank of China and now chairman of the China Securities Regulatory Commission, wrote: "Regular banking and shadow banking are not isolated from each other. Many activities in the two systems feed into each other and could influence each other if things start to deteriorate."
This article appeared in the South China Morning Post print edition as: U.S. meltdown shadow looms large over China