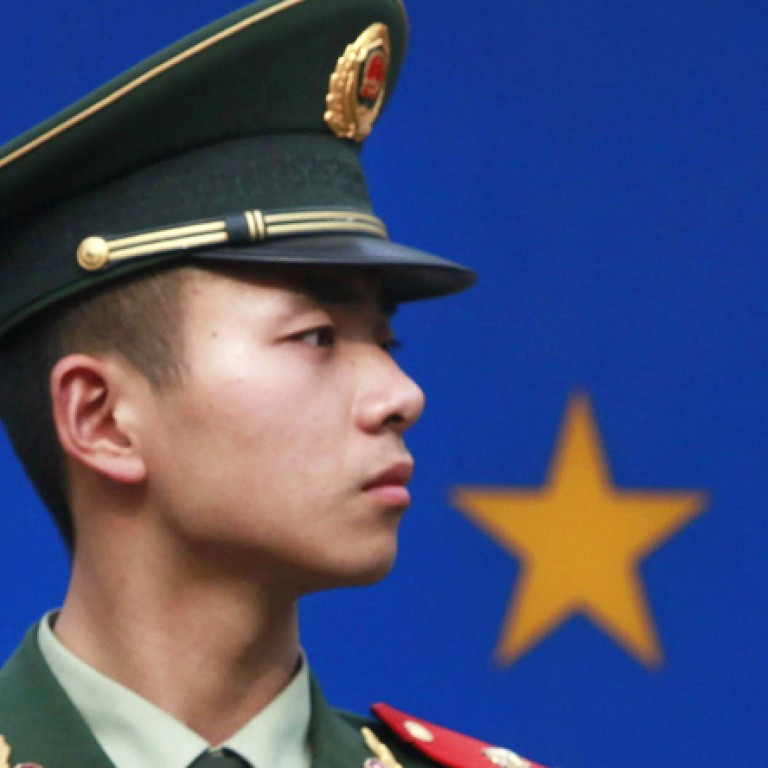 People's Bank of China in swap deal with European Central Bank
The deal is a major step towards making the yuan fully convertible globally within five years
In a major step towards the yuan's internationalisation, the People's Bank of China agreed to create a currency swap line with the European Central Bank (ECB).
Analysts said the PBOC may expand such currency swap lines to more central banks, such as those in the Americas, after inking agreements with counterparts in Britain, Hong Kong and Brazil, among others. But the mainland's capital controls will continue to limit the yuan's overseas use, they point out.
The swap agreement, which will be valid for three years, will allow the ECB to access at most 350 billion yuan (HK$444 billion) while the People's Bank of China (PBOC) will be able to get as much as €45 billion (HK$4.7 trillion) from the ECB when needed. The swap line allows central banks to purchase and subsequently repurchase Chinese yuan and euro from each other.
The ECB said in a statement yesterday that the swap arrangement is intended to serve as a backstop liquidity facility and to reassure euro-area banks of the continuous provision of the yuan. It will be available to all euro zone counterparties via national central banks.
The PBOC said the arrangement will promote the yuan's use on the overseas markets and ease trade and investment.
"Given the significance of the euro zone, today's agreement is another major step forward in RMB's internationalisation process, even though the size appears to be smaller than some initial estimates," said Ju Wang, a senior strategist at HSBC.
"As the RMB becomes more international in nature, the FX swap lines between the PBOC and other central banks will become increasingly common."
Bilateral trade between China and the euro zone reached €333 billion last year. The euro zone was the mainland's second-largest export destination, if Hong Kong is excluded, and the second-largest source of imports, behind Japan last year, according to ANZ Bank. China represents 6.4 per cent and 11.9 per cent of euro zone exports and imports respectively.
In terms of value, the swap deal between the PBOC and the ECB ranks third, behind the mainland's 400 billion yuan swap line with Hong Kong and 360 billion yuan pact with South Korea.
However, analysts said Beijing's capital account controls limit the scope of the yuan's globalisation. The swap agreement remains "symbolic, as long as RMB is not convertible", Mizuho Securities' chief Greater China economist Shen Jianguang said.
Some analysts expect the yuan will be made fully convertible within five years.
Mark Williams, at Capital Economics in London, echoed Shen's view. "Currency swaps between central banks hardly ever actually take place. The agreement just signals that the two sides could perform a swap if they needed to," said Williams.
This article appeared in the South China Morning Post print edition as: PBOC makes currency swap agreement with ECB