Alibaba
Get more with myNEWS
A personalised news feed of stories that matter to you
Learn more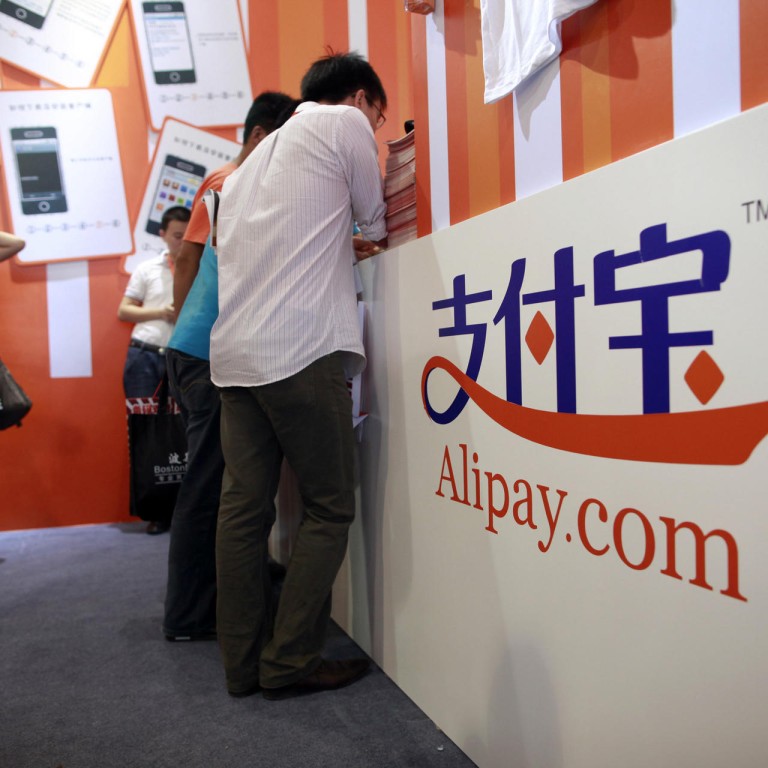 Analysis

|
Tianhong's Alibaba mutual fund grows to second largest in China
Low fee business model helps fund grow to second largest, with rivals set to move in
Tianhong Asset Management, the sole partner of online giant Alibaba in the sale of money market funds on the company's e-commerce platform, is on its way to overtaking China Asset Management to become the mainland's biggest mutual fund manager.
But rivals may already be waiting in the wings.
Tianhong's total assets under management now stand at about 260 billion yuan (HK$330.7 billion), and the upstart could soon surpass the industry's long-time leader, China Asset Management - which oversees about 306.1 billion yuan - thanks to the growing popularity of online shopping.
China Asset Management has been the country's biggest asset management firm since 2007.
"Tianhong's success is not the end of innovation but a beginning, to look at the combination of investors and distributors in China and how such an online distribution model could be applied to more specific products," said Howhow Zhang, head of research at Shanghai-based consultancy firm Z-Ben Advisors.
"The success of such an initiative would depend on what kind of scale you could achieve, since this is a low-fee business model."
Tianhong charges only a 0.3 per cent management fee for its money market fund, a fifth of the 1.5 per cent on average that a mainland equity fund manager charges.
In June, Alipay, Alibaba's e-commerce payment platform, and Tianhong developed a new funds and payment platform called Yu E Bao, which translates as leftover treasure, that allows Alipay customers to convert the idle cash in their accounts into units of a money market fund.
By Friday, the fund had grown in size to 250 billion yuan, making it the largest single mutual fund product in China and the 14th-largest money market fund in the world, according to Tianhong.
In October, Alipay bought 51 per cent of Tianhong.
Tianhong's miracle story may not remain unique for long, market watchers said, as the mainland's more than 90 mutual fund management companies, as well as global managers eyeing expansion in China, are contemplating using the internet in a similar way to distribute their fund products.
Value Partners, the only Hong Kong-listed fund management firm, and Manulife Financial, Canada's largest insurer, told the of their strong interest in developing a cyber-distribution network to tap the market on the mainland, where the personal savings rate is the highest in the world.
"We have over 100 trillion yuan of cash sitting in the Chinese banks generating almost nothing … it would be inevitable to have intermediate internet services in China trying to tap those massive savings," Zhang said.
The prospects look most hopeful for a new partnership between China Asset Management and Tencent, he said.
In a defensive move to maintain its leading position, China Asset Management announced last week a partnership with Tencent's popular mobile chat application, Weixin, or WeChat, which has more than 600 million registered users.
China Asset Management is now Tencent's sole partner in selling a money market fund through the Weixin platform, and the asset manager said the seven-day annualised return would reach 6.435 per cent, far higher than the interest rate on bank deposits.
"Weixin is not quite associated with money, unlike Alibaba, so it remains a challenge whether such a collaboration would be successful," Zhang said.
This article appeared in the South China Morning Post print edition as: Tianhong finds 'treasure' with Alipay fund