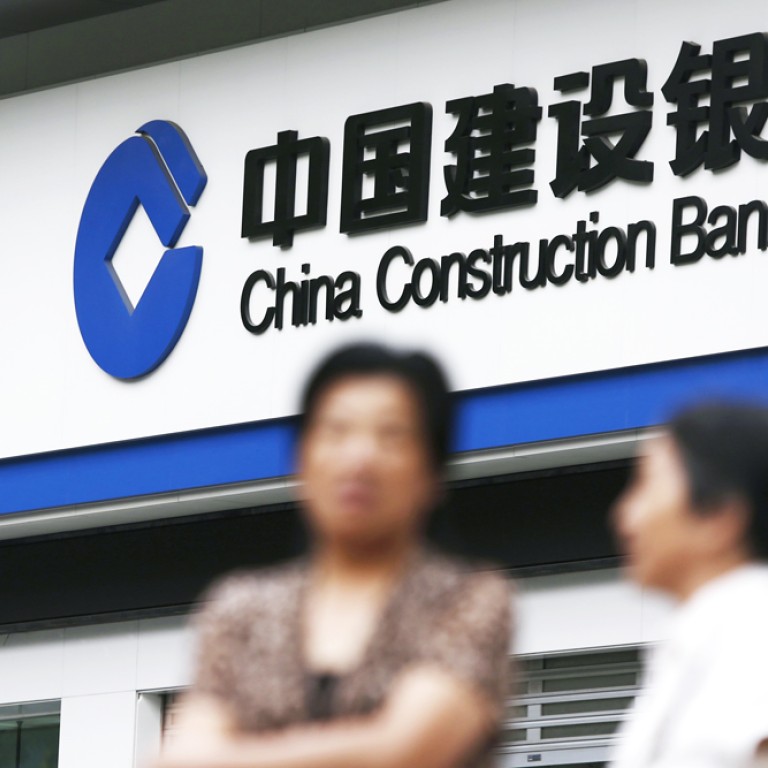 Investors' funds at risk as trust product sold by CCB defaults
Loan to debt-ridden coal firm highlights shadow banking risks as trust works to recover funds
A high-yield investment product backed by a loan to a debt-ridden coal company failed to repay investors when it matured on Friday, state media reported yesterday, in the latest sign of financial stress in the mainland's shadow banking sector.
The product, which raised 289 million yuan (HK$367 million) from wealthy clients of China Construction Bank, the country's second-largest lender, was created by Jilin Province Trust and backed by a loan to a coal company, Shanxi Lianmeng Energy.
"It matured on February 7, but CCB passed on an announcement from Jilin Trust saying 'We currently can't be certain when [Lianmeng] funds will be returned,'" the official quoted an unnamed investor in the trust product as saying.
Though the maturity date has already passed, producing a technical default, Jilin Trust appears to be working to recover investor funds.
"Restructuring isn't bankruptcy. As far as we know, there is no problem with the firm's assets. The firm is in negotiations with investors," the paper quoted an unnamed official of the trust company as saying.
Chinese markets were on edge last month when the vendor of a similar product created by China Credit Trust warned investors that it might not pay off on time when it matured on January 31. That product was also based on a loan to an indebted coal producer in Shanxi.
In the end, however, investors in China Credit Trust's Credit Equals Gold product recovered their principal when an unnamed investor stepped in to purchase collateral assets.
However, in this case, default has already occurred, the paper said.
The popularity of investment trusts and other so-called wealth management products has exploded in recent years, with banks and trust firms marketing them as a high-yielding alternative to traditional bank deposits.
Analysts warn that default risk from such off-balance-sheet loans is rising.
Funds raised through the sale of these products typically flow to weak borrowers that struggle to access bank loans, especially property developers, local governments and firms in industries plagued by overcapacity.
The fourth tranche of Jilin Trust's product named "Songhua River #77 Shanxi Opulent Blessing Project" raised 289 million yuan from investors in February 2012, promising a 9.8 per cent annualised return.
The previous three tranches, launched in late 2011, totalled 474 million yuan and also matured late last year without paying investors as planned.
The final two tranches, amounting to a further 209 million yuan, will mature in the coming weeks, the reported.
The mainland coal industry has been battered by overcapacity and falling prices. The bank- ing regulator recently warned lenders to guard against the risk of rising bad debts from the sector.
In late November, Lianmeng petitioned a court in the coal-rich central province for debt restructuring.
At a news conference at the time, the court said the firm and its affiliates had financial liabilities totalling 30 billion yuan and had lost their ability to service their debts.
Technical defaults caused by repayment delays have occurred before, but market watchers say that the mainland's shadow banking sector is still waiting for a precedent-setting default in which investors are forced to absorb substantial losses.
Such an event could shatter the widespread assumption that even high-yielding investments carry an implicit guarantee from state banks.
But Jilin Trust is apparently still looking for ways to recover investors' funds.
This article appeared in the South China Morning Post print edition as: Investors hit as coal mine defaults on trust product