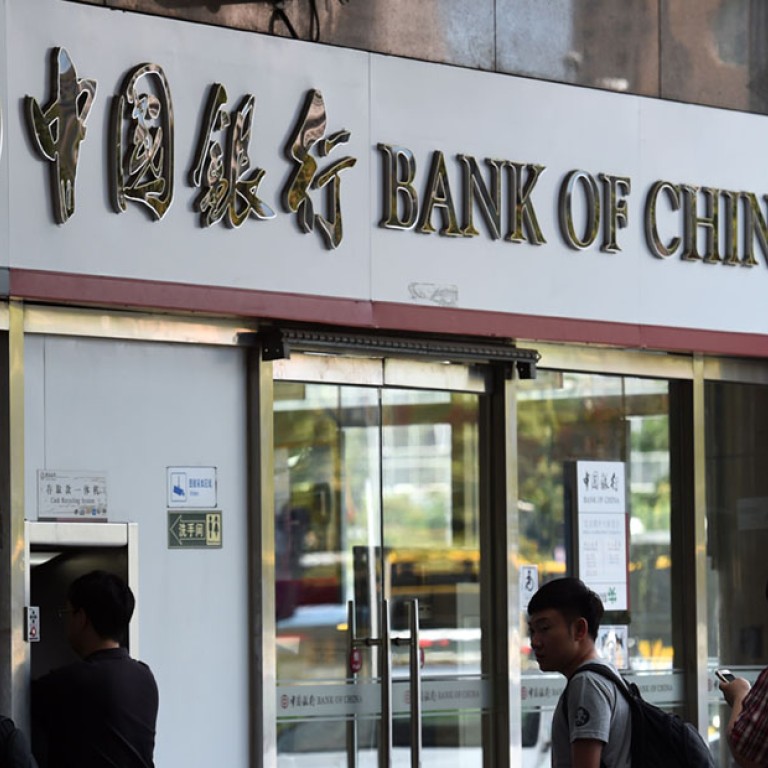 Opinion
Mr. Shangkong
by George Chen
Mr. Shangkong
by George Chen
Bank of China-CCTV drama may reveal power struggle in Beijing
Money laundering accusation may be sign of a power struggle within mainland banking system
Late paramount leader Deng Xiaoping is often remembered for his quotation about the way Beijing should try to reform its economic system: "One should cross the river while feeling the stones". Well, on the road to reform, some may trip up on the wrong stones and have to take the blame.
Last week the Bank of China, one of the Big Four state-owned banks, was accused by state broadcaster China Central Television (CCTV) of just such a stumble. CCTV surprised many when it accused BOC of providing "money laundering services" to rich mainlanders to help them emigrate. BOC, in turn, insisted the service was just a part of many foreign exchange business experiments backed by the mainland's central bank.
First of all, let's make one key point crystal clear: The service - provided on a trial basis by BOC to help some of its top-end private banking customers transfer capital easily out of the mainland, where government control of foreign exchange remains tight, is legal and has approval from the central bank.
"If there is any problem, it should not be a problem about whether this business is legal or illegal but more about how exactly the business is done, especially about internal risk controls and customer background checks at those banks," one source told the
For example, at the ground level in a BOC branch in, say, wealthy Guangdong, there may indeed be doubts about whether bank staff carefully review the source of a client's income. If a senior civil servant, unlikely to earn more than 1 million yuan (HK$1.25 million) a year, walked into a Guangdong BOC branch and wanted to transfer 10 million yuan overseas, would bank staff ask such an important client how they made their money? If not, it means there's a loophole in the process.
At the top management level, it is not possible that senior BOC executives would have purposely designed a system to help rich clients "wash the money", the literal translation of "money laundering" in Chinese. But BOC, listed in both Shanghai and Hong Kong, may be under growing pressure to compete with domestic and international banks. So when the central bank wanted to launch some new foreign exchange business experiments, BOC was naturally excited to be chosen as a pioneer bank to do so.
Interestingly, some sources suggest the CCTV report may reflect growing power struggles within the mainland's banking system. Even inside the central bank, it may not be the case that everyone really listens to top boss Zhou Xiaochuan's ideas. Zhou is known as a reformer who wants to make the yuan more global, but there are also many conservative officials in Beijing.
How the BOC-CCTV drama ends may offer some new clues to these power struggles.
This article appeared in the South China Morning Post print edition as: What's behind the BOC-CCTV drama?