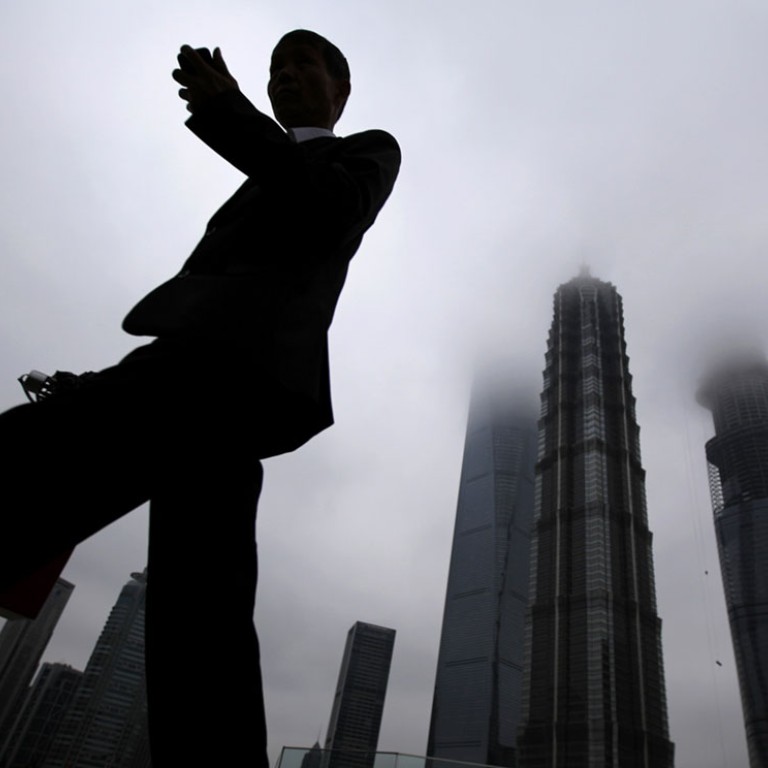 China's shadow banking market third-largest in the world
With a growth of more than 30 per cent last year to US$2.7 trillion, the mainland market is the third-largest after the US and Britain
China's shadow banking sector expanded rapidly last year to become the world's third-largest after the United States and Britain, according to an annual report issued by the Financial Stability Board yesterday.
"Among emerging markets, the size and rapid growth of shadow banking in China warrants particular attention," the report said.
Despite the fast rise, most analysts say the risks are under control.
The report, presenting data covering 25 jurisdictions and the euro zone, said China's shadow banking market, estimated using a "narrow measure" at US$2.7 trillion at the end of last year, "focuses on the subset of non-bank credit intermediation which potentially poses systemic risks to the financial system".
The US had the world's largest shadow banking sector at US$14 trillion, followed by US$4.7 trillion in Britain, the Financial Stability Board said.
Its estimate of the size of the Chinese shadow banking system is much lower than those given by many analysts.
Moody's Investors Service said shadow banking assets in China reached 37.7 trillion yuan (HK$47.8 trillion) at the end of last year, or 66 per cent of its gross domestic product, up from 52 per cent at the end of 2012.
Standard & Poor's gave a figure of 30 trillion yuan, while saying about a third was riskier and could pose "some problems".
The growth of China's shadow banking sector has slowed this year, in particular in trust financing, which offers higher returns than bank deposits but is opaque, with products often linked to the slumping property market.
A string of products issued by trust companies went into default earlier this year, prompting regulators to tighten control of the sector.
But more transparent wealth management products and booming internet finance have still grown fast, helping ease the financing gap for smaller firms that have struggled to secure traditional bank loans.
Broadly, the Financial Stability Board defines shadow banking as "a system of credit intermediation that involves entities and activities outside the regular banking system".
Based on either narrow or broad measures, China's shadow banking market grew more than 30 per cent last year, the second fastest after Argentina's, and compared to the weighted average global growth of 2.4 per cent.
In China, assets owned by "other financial intermediaries" - excluding banks, insurance companies and pension funds - reached almost US$3 trillion at the end of last year, up 36 per cent from 2012.
China accounted for 4 per cent share of the more than US$70 trillion worth of assets held by global non-bank financial intermediaries last year, quadruple that in 2007.
Assets at non-bank financial institutions at the euro zone, US and Britain made up 80 per cent of the global total, the report said.
This article appeared in the South China Morning Post print edition as: Shadow banking swells to put China in No 3 spot