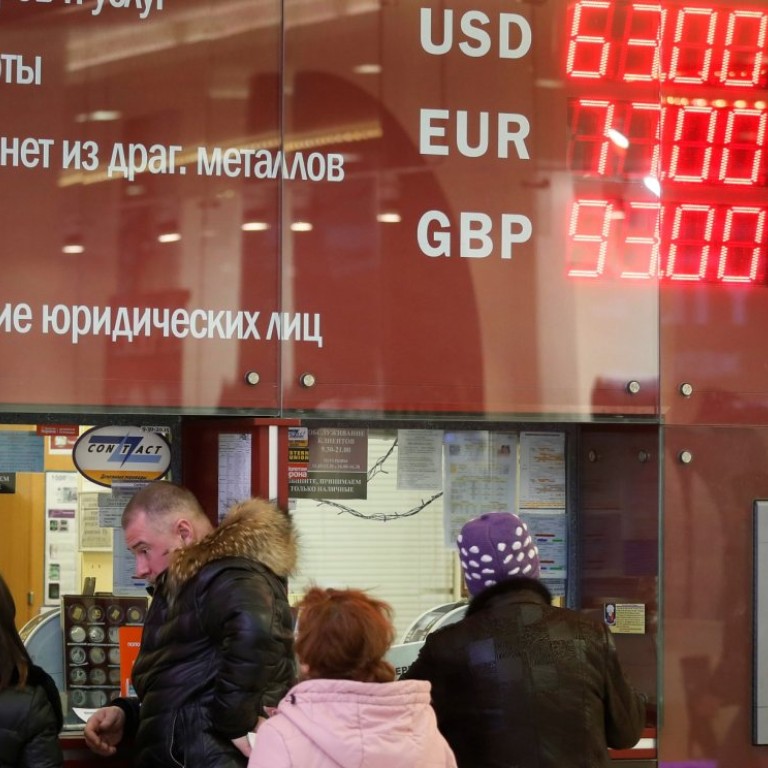 Opinion
Mr. Shangkong
by George Chen
Mr. Shangkong
by George Chen
What Russia's rouble crisis can teach an overconfident China
Russia's currency woes are closer to home for Chinese who may worry about a similar crisis
Russian President Vladimir Putin can easily beat Ukraine to win control of the Crimean Peninsula but he has been losing in another battlefield in the past few weeks - the global currency markets.
What does the Russian currency crisis really mean for China and the Chinese people? Russia has been considered China's "older big brother" since Mao Zedong's times but last week we began to see headlines in global media about how President Xi Jinping could offer a helping hand to Putin to get Russia out of its worsening economic crisis.
On the internet, many Chinese, especially of the younger and the more nationalistic generation, have apparently felt more proud of the motherland than ever for being so powerful nowadays that it can help Russia. Local media reported many Chinese tourists suddenly deciding to fly to Moscow or St Petersburg rather than Hong Kong or Seoul, traditionally the popular travel destinations for mainland shoppers, due to a much cheaper rouble.
If you want to shop for cheap goods in Russia, you'd better be quick. Many international brands including Apple and Ikea have suspended sales as local Russian consumers dump their currency for actual goods before the valuation of the rouble sinks again.
For some China watchers, especially those cooler minds rather than busy shoppers, the currency crisis in Russia offers a clear lesson to Chinese leaders and investors, in particular at a time when housewives, students and even monks can't wait to pour their money into the Shanghai stock market in the hope that there will be a new beginning of a bull-run for domestic shares. A new beginning? It might be only because Chinese stock investors have been stuck in the bear market for too long.
The 2008 global financial crisis didn't have any major impact on the mainland and Wall Street is, after all, too far away - so many Chinese investors only got a sense of what economic crisis could be like on television or the internet. But this time it's different.
Russia is geographically close to China and Chinese people do have special feelings for Russia.
When some Chinese see how fast the Russian currency is falling against the US dollar and how helpless Russia's central bank is to stem the slide, they get scared. Some can't help asking what Beijing doesn't want to hear - what if some day China experiences a similar crisis? Will it happen anytime soon?
Nobody has a crystal ball but as one Chinese proverb suggests - "be aware of risks while we are safe" - Chinese leaders and investors all should take away some learning points from the collapse of the rouble. After all, nobody and no country should overestimate their power or they will lose very badly sooner or later.
This article appeared in the South China Morning Post print edition as: What the rouble crisis can teach China