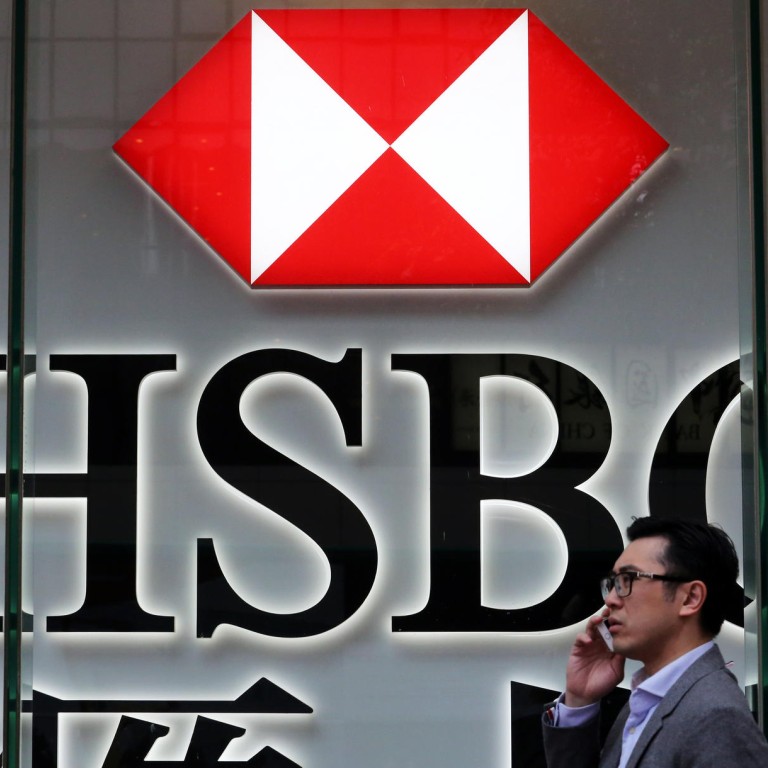 Bank account difficulties turning business away from Hong Kong
The website of InvestHK, which is the government's arm for encouraging businesses to set up in Hong Kong, greets visitors to the site with a banner headline that reads: "It's the right time to set up a company in Hong Kong."
It goes on to say: "Hong Kong is the number one business city in Asia. It is the perfect base for companies that want to do business in mainland China and across the region." True, but to set up a company you need a bank account.
If you speak to companies in the business of helping companies set up in Hong Kong they will tell you that trying to open a bank account for a small company has become a nightmare.
"Hong Kong is now the strictest and most difficult environment in the world to get a bank account," says Callan Anderson, the Hong Kong general manager of the Orangefield Group, an international company which specialises in corporate and professional services.
Vincent Bremmer, managing director of Orangefield in Hong Kong, says: "But from being very easy, they have gone to the other extreme."
What is even more galling for Hong Kong's business friendly reputation is that companies such as Orangefield and other professionals involved in providing corporate services such as setting up companies freely admit that it is much easier to set up a business and open a bank account in Singapore and other jurisdictions in the region.
"In Singapore the banks come to our office to open accounts for our clients," says Bremmer.
It is taking the banks anywhere between one to two months to open an account, sometimes four months, and sometimes the banks refuse altogether to open an account. On top of that the banks are closing down accounts. Sometimes payments are frozen.
Standard Chartered Bank and HSBC come in for the most criticism. Both banks have fallen foul of US regulators in recent years.
As part of its 2012 Deferred Prosecution Agreement, HSBC had to employ a monitor and an army of lawyers who crawl all over the bank to ensure it has what it considers an appropriate level of compliance. A bad report from the monitor could result in prosecution and the loss of its US banking licence.
While people understand that we are living in age of heightened banking regulation, professionals has encountered have been infuriated by the what they call the "stupid" and "unthinking" manner in which these checks are being conducted.
There are countless anecdotes where customers are asked to fill in detailed forms, and then one month later are asked to "clarify" items such as date of birth even though the customer has signed a copy of his ID card in front of HSBC staff.
People from overseas are having to come to Hong Kong in person to sign documents, instead of going to an HSBC branch in their respective countries.
"If people need to do business, they need to be given an account in a few days or at most a week. Two months is completely unacceptable," said Bremmer. When people find it is taking months to get an account they either give up or go to Singapore.
One professional told he now feels he has to tell prospective clients looking to set up a business in Hong Kong that "I don't know if I can guarantee that you will get a bank account. It's not clear any more - you may not tick the right boxes."
Said one irate corporate services provider: "Getting a bank account in Hong Kong now is like going to a restaurant and being pleasantly surprised when they take your order."