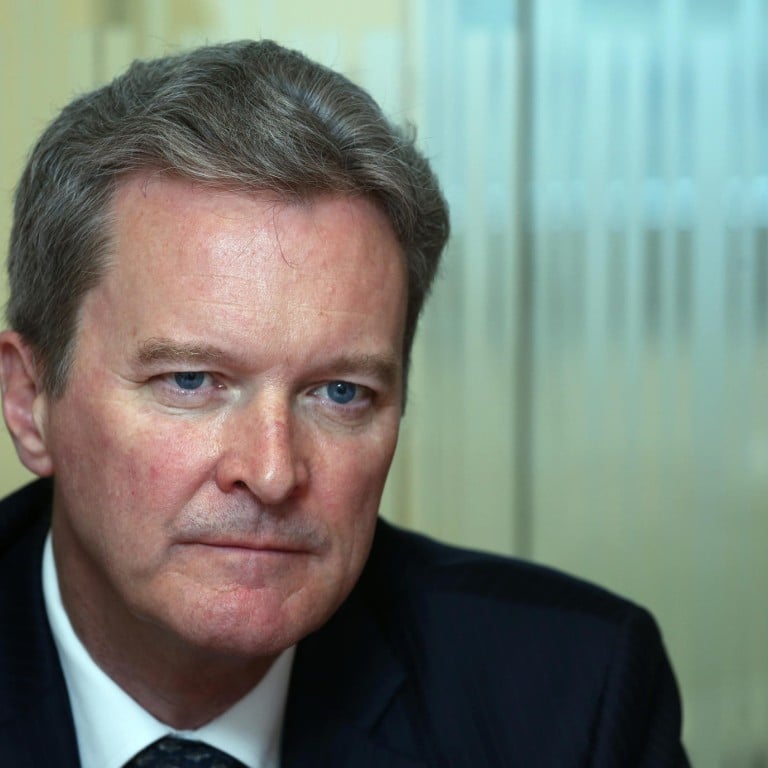 Canada steps up efforts to become hub for yuan trade settlement
British Columbia targets firms across North America with new yuan clearing bank facilities
The Canadian province of British Columbia is eager to become a hub for yuan trade settlement and an investment hub for money managers from around the world wanting to invest in China.
During a visit to Hong Kong, Colin Hansen, the president and chief executive of the AdvantageBC International Business Centre and a former provincial deputy premier and finance minister, said only 1 per cent of trade finance between China and Canada was currently denominated in yuan, but that would grow along with bilateral trade and yuan-related investment.
Canada is targeting yuan business from companies across North America, offering them use of newly established yuan clearing bank facilities on the west coast in Vancouver and in the east in Toronto, the country's biggest city. Hansen said another focus was to attract foreign asset managers to set up offices to use its yuan clearing and settlement facilities.
AdvantageBC is a provincial-government-backed society that promotes British Columbia as a location for international business. Hansen was in Hong Kong after his twice-yearly tour of mainland cities including Beijing, Shenzhen and Xiamen to meet companies.
"We want Canada to be seen as a very friendly jurisdiction when it comes to encouraging the use of renminbi and encouraging companies to transit from US dollar settlement, which has been a tradition for North American companies, to yuan settlement," he said.
More than 70 per cent of the trade finance value between China and Canada is settled in Vancouver, a city where more than 10 per cent of the population is of Chinese origin.
"We have seen some evidence now that some Chinese companies are asking their counterpart companies in Canada and US to make the shift to using yuan settlement," Hansen said. "Initially, what we are going to see is for Canadian companies that are doing trade, either exporters or importers, to denominate more of their trade in renminbi."
Only 5 per cent of Canadian businesses had conducted cross-border transactions in yuan, according to a poll conducted by HSBC in July, compared with 22 per cent of global companies and 17 per cent of companies in the United States.
Hansen said that was changing, although unfamiliarity with yuan settlement and concerns about additional risks when settling trade in yuan were major obstacles in persuading Canadian companies to do yuan trade.
"It is new territory," he said. "The perception is that there's been more risks in doing direct renminbi settlement than doing US dollar settlement. [Yet] we are entering a transition now, with new yuan clearing facilities."
AdvantageBC's vice-president of business development, Jimmy Mitchell, said Canada was vying to become an alternative to Hong Kong for global fund managers applying for renminbi qualified foreign institutional investor (RQFII) scheme quotas.
Hong Kong used up all its 270 billion yuan (HK$342 billion) quota last September and has yet to receive any more from Beijing, while Canada has obtained 50 billion yuan of RQFII quota which has yet to be allocated.
This article appeared in the South China Morning Post print edition as: Canada steps up efforts to grab more yuan trade