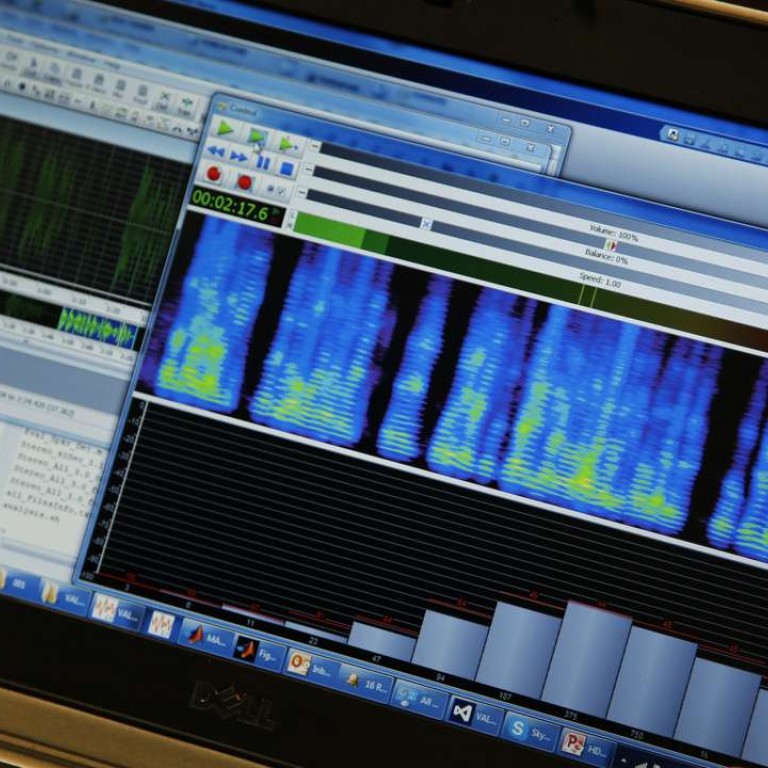 No more PINs: Hong Kong banking call centre enters the biometric age
Citi to roll out new system next week
In a move poised to up the ante in the digital arms race among local banks, Citi said on Wednesday it would launch a voice biometric identification system for its Hong Kong call centre next month.
It says the technology can automatically verify a client's identity in under 15 seconds as he or she explains the reason for calling. Clients will no longer have to memorise multiple PINs and respond to lists of questions to verify their personal identity as they call in to conduct transactions.
The bank said the move would shave an average of 45 seconds off the 35 million calls it receives each year from customers across the region.
"We know that remembering different PINs and answering multiple questions can make the process frustrating," said Anand Selva, Asia-Pacific head of consumer banking at Citi. "With this new capability, we are offering our customers a faster and more secure authentication for a better customer experience.
Rahul Joshi, the bank's Asia-Pacific head of consumer banking operations, said: "Biometrics will play a critical part in the future of banking. We are excited to be paving the way globally."
Citi will be the first financial service firm to deploy biometric technology across the Asia-Pacific region since the Hong Kong Monetary Authority updated its risks guidelines for banks to allow biometrics technology, such as fingerprint, iris scans and voice, to replace manual systems for client identity verification in September.
It is rolling out the technology simultaneously across Hong Kong, Taiwan and Australia, with its mainland China network set to follow in the first half of next year. The banks projects a million customers across the region will take advantage of the biometric system over next 12 months, with its eventual use growing to more than 3 million customers over the next three years.
HSBC is set to follow with its version of fingerprint and voice biometric identification in the second half of the year.
"Our customers are looking for simple yet secure ways to bank and HSBC continues to invest in digital technology to deliver this experience," said Kevin Martin, group general manager and regional head of retail banking and wealth management, Asia-Pacific, at HSBC.
"In the future, we expect biometrics to become the norm for personal identification in many of our day-to-day activities, including banking. Physical features such as fingerprint and voice are unique to each individual, and the availability of biometric technology allows us to offer our customers a secure and effortless way to authenticate their identities."
The banks appear confident the moves will enhance client security, saying customers' "voice prints" are unique, like their fingerprints.
"Citi clients can opt to enrol by recording their voices, which the bank will use to generate and store their voice prints for matching subsequent calls to Citibank," the bank said. "Each voice print will be uniquely tagged and cannot be reverse engineered once stored."