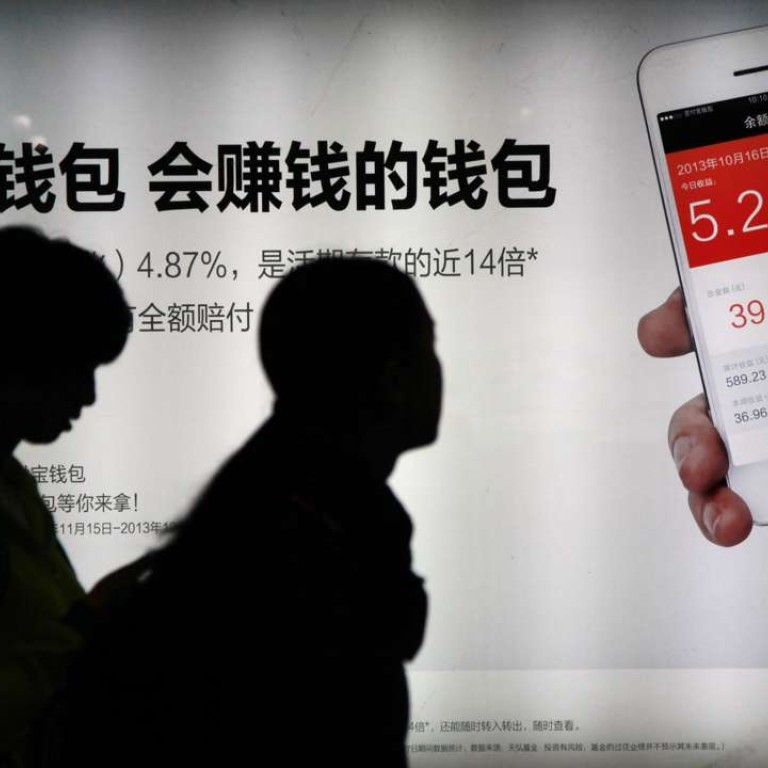 Chinese fintechs overtake Western rivals in innovation
Joint study by EY and DBS bank says Chinese finance firms are creating 'something quite different, that isn't just a slightly better bank'
China's financial technology (fintech) sector has leapfrogged competitors in the United Kingdom and United States in terms of numbers and innovation and sophistication, a report by EY and Singaporean banking giant DBS has found, by offering tailored services catering to strong consumer demand.
However, the study also cautions it may still suffer a so-called "Galapagos Island effect" as the bigger players struggle to replicate their success overseas.
The study revealed a high percentage of Chinese consumers still without access to loans or credit cards, the country's growing number of internet users, and the lack of regulatory barriers preventing technology firms from offering financial services, as key factors for the surge in growth of fintechs in China.
James Lloyd, Asia-Pacific fintech leader for EY, said unique market conditions in China had allowed technology companies such as Alibaba and Tencent to develop huge user bases for their related payment services and ecosystems, Alipay and WeChat Wallet – but these services have been able to grow domestically without any protection from predators, much like species on the Galapagos Islands.
"To replicate the Ant Financial [the payment affiliate of Alibaba Holdings] ecosystem outside of China, for instance, is extremely difficult, to put it mildly, if that's their differentiator." Lloyd said.
"Once they go to the US or Europe, what is their competitive position relative to PayPal, relative to Visa, MasterCard?"
However, Lloyd said there is a greater chance for companies such as Ant Financial to replicate their ecosystems in Asia, where conditions are similar to those in China.
China is home to eight of the 27 current fintech unicorns, a term used for start-ups valued at more than US$1 billion.
Alipay has more than 450 million users, while Tencent does not give user figures for its payment services.
China's non-bank payment institutions are handling higher transaction volumes than banks with 53.85 per cent of transactions against 46.15 per cent by traditional lenders, according to data from the People's Bank of China for the second quarter of this year.
While non-bank payment institutions are handling higher volumes of transactions, the size of the transactions are smaller as the value handled by banks stood at 96.07 per cent compared to 3.93 per cent for non-banks.
Lloyd said the figures highlight how Chinese consumers are using non-banking payment institutions for small payments but still relying on banks to handle larger sums, such as mortgage payments.
The report found significant differences between both consumers and fintech start-ups in China compared to overseas.
Neal Cross, DBS' chief innovation officer, said one major difference between Chinese fintech firms and start-ups in the west is that the latter focus on small improvements to existing bank services, whereas Chinese companies offer a complete departure from what is currently available.
"Western start-ups are taking banking and improving the user experience, making it look nicer, working it better and they feel that's enough competitive advantage," Cross said.
"But if you look at what's coming out of China, they're trying to create something quite different, that isn't just a slightly better bank."
The report recommended Chinese fintech companies could find success overseas by collaborating with local partners and suggested the same tactic for foreign companies hoping to enter the Chinese market.
Alibaba Group owns the South China Morning Post.
This article appeared in the South China Morning Post print edition as: Isolated environment lets start-ups outsmart rivals