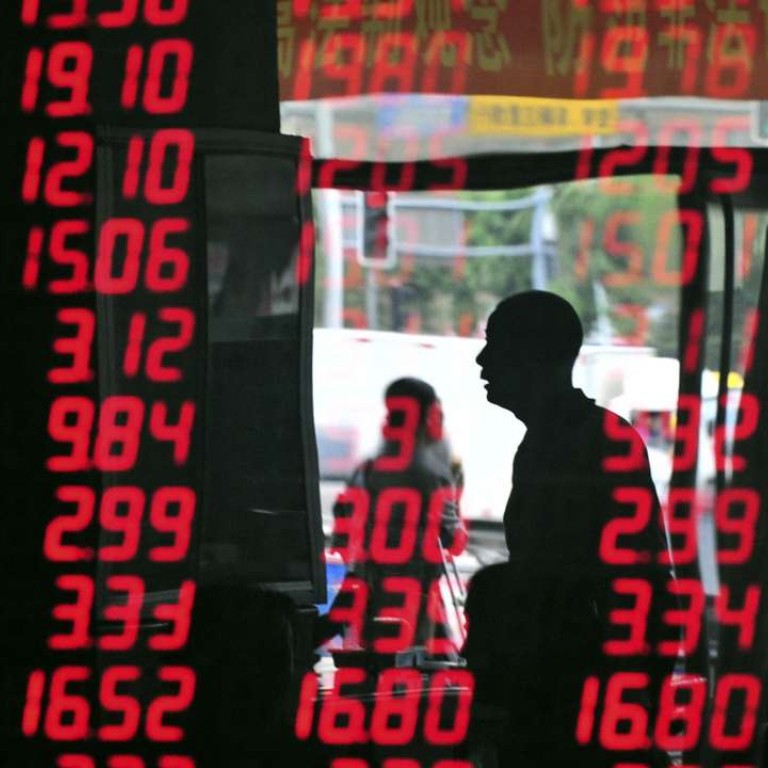 New

|
China's regulator slams brakes on insurers' stock investments
Insurers need CIRC's approval for any investment exceeding 5 per cent of a listed company's holdings
China's insurance regulator has slammed the brakes on takeovers by the nation's deep-pocketed insurers, putting additional restrictions on their investments, as it takes the most draconian measures to date to crack down on excessive dealmaking.
Future equity investments by insurers will be divided into three categories,
according to rules
issued Tuesday by the China Insurance Regulatory Commission (CIRC). Any equity stakes exceeding 5 per cent of a listed company's total shareholdings must be reported to the regulator, in addition to stock exchange filings, the CIRC said. Any outright takeover by an insurer requires the CIRC's approvals, the notice said.
The new rules limit insurers to act as "financial investors", rather than "strategic investors" in companies, banning concerted, outright takeovers by an insurer of companies outside the industry.
Chinese insurers invested 1.89 trillion yuan (US$275 billion), or 12 per cent of their total assets, in mutual funds and stocks in November, according to CIRC's data. The vast sums invested in one of the world's worst performing stock markets of 2016 has raised concern about the security of policy holders' funds, and the safety if their life savings.
As much as 1.2 trillion yuan of equity investments are still outstanding, equivalent to 2.6 per cent of the total tradable market capitalisation of China's yuan-denominated A shares.
Some of that spending was for the accumulation of shares in China Vanke Co., at one time the country's largest property seller. China Evergrande and Baoneng, two property companies turned corporate raiders, used premium capital collected from their insurance units as war chest to fund their purchase of Vanke's shares to mount a takeover, in the country's most contentious boardroom tussle.
Some analysts said the latest rules help to smooth a mismatch in the duration between insurance funds and their equity investments.
Increased scrutiny and curbs on insurers will restrict some of the smaller, unlisted insurers, forcing them to become less aggressive in offering high-yield products, which will go a long way toward regulating the industry, said Daiwa Capital Markets' head of Greater China financials research Leon Qi.
"Publicly traded insurers will face less pressure and should benefit in pricing their new products, when competing in the same market" with smaller companies, he said.
In early December, the CIRC cracked down on universal life policies, which are essentially high-yield wealth management products that include a life protection component with most of the funds channelled towards equities, bonds and other investments.
Baoneng's Foresea Life unit and Evergrande's life insurance unit were barred from offering new universal life insurance products since the crackdown.
This article appeared in the South China Morning Post print edition as: Insurance regulator slams brakes on takeovers