Opinion
Across The Border
by Xie Yu
Across The Border
by Xie Yu
China's credit tightening is slowing economic growth but for how long?
The economy faces a turning point as Bejing puts "deleveraging" ahead of immediate growth. More downward pressures are ahead as the impact brought by rising funding costs takes effect, economists say
The numbers are showing. A gloomier outlook is on the horizon in China and economists have agreed.
Slowing growths in the service and manufacturing sectors in April have not only quashed expectations that the strong growth in the first quarter will continue, but they are also signs that Beijing's efforts to tighten monetary policies and strengthen regulation to curb asset bubbles since late 2016 are taking effect, say economists.
The Caixin China General Services Business Activity Index (headline services PMI) - an unofficial gauge of the service sector - released on Thursday, hit an 11-month low in April, underscoring the pressure facing the sector.
The index fell to 51.5 in April from 52.2 in March, the lowest reading since May 2016. Most of the sub-indices, including the employment sub-index declined, except the new business sub-index, which rose to 53.0 in April from 52.2 in March.
Readings above 50 signal an expansion in activity, while the opposite indicates a contraction.
The Caixin Manufacturing Purchasing Managers' index (PMI) fell to 50.3 in April, the record weakest in seven months since September, missing economist forecasts' of 51.0 and a significant decline from 51.2 in March.
Economists have warned about the unsustainability of the fast growth pace after a surprised 6.9 per cent expansion was posted for the first quarter, which not only beat expectations but was the strongest growth in six quarters.
Wang Tao, head of China economic research with UBS Securities, said GDP growth was likely to have been peaked in the first quarter, and "may see downward pressure in late 2017" as rising funding costs and slower credit growth could "drag investment and economic growth".
The central government has made "deleveraging" the economy a major task for the year, stepping up efforts to reduce interbank liquidity via open market operations, and pushing banks to rein in off-balance sheet activities.
Last Friday, the Shanghai interbank overnight rate, or Shibor, rose to 2.819 per cent — its highest level since April 3, 2015, after president Xi Jinping (習近平)called for the rectification of the financial industry to prevent risks.
In tandem, the China Banking Regulatory Commission (CBRC) issued a series of guidelines on tightening risk controls in Chinese banks – especially on interbank operations, wealth management products and non-standard credit assets management.
"China has seen a recent wave of financial regulation tightening that has triggered tighter interbank liquidity, unwinding of inter financial institution investment positions, and visible financial (bond) market jitters," UBS analystswrote in a research report on Tuesday.
"Interbank market rates, bond yields and credit cost have increased in the recent months...average funding costs for the real economy have likely started rising...Higher funding costs and slower overall credit growth may start to pose a heavier drag on investment and economic activity later this year," it said.
The UBS analysts expect monetary tightening to continue until China's growth momentum [from the first quarter] weakens further and when financial risks are within controllable levels.
Analysts with Bank of America Merrill Lynch expect growth to remain firm in the near term before the impact of tighter monetary policy start to surface in the third quarter.
"We expect the PBOC and CBRC to keep tightening measures in place by reining in off-balance sheet lending and pushing up funding costs further. Looking ahead, we believe growth momentum will start to moderate in 3Q17 following the sweet spot of firm growth and low inflation in 1Q and 2Q17," they wrote in a report on Monday.
Zhou Hao, an economist at Commerzbank in Singapore, said the recent weakening in the manufacturing sector, on one hand showed that there was little improvement in underlying demand, and on the other hand, the deleveraging effort by the Chinese authorities, had taken effect.
"In general, China is on the course of monetary tightening and regulation strengthening. Therefore, we see that yuan denominated assets could soften over the next few quarters," he said.
Andrew Baston, director of China research for Gavekal, said in a research note on Wednesday that China was "increasingly locked into a slower-growth future", despite having "achieved two consecutive quarters of accelerating GDP growth, a feat it has not managed since 2009".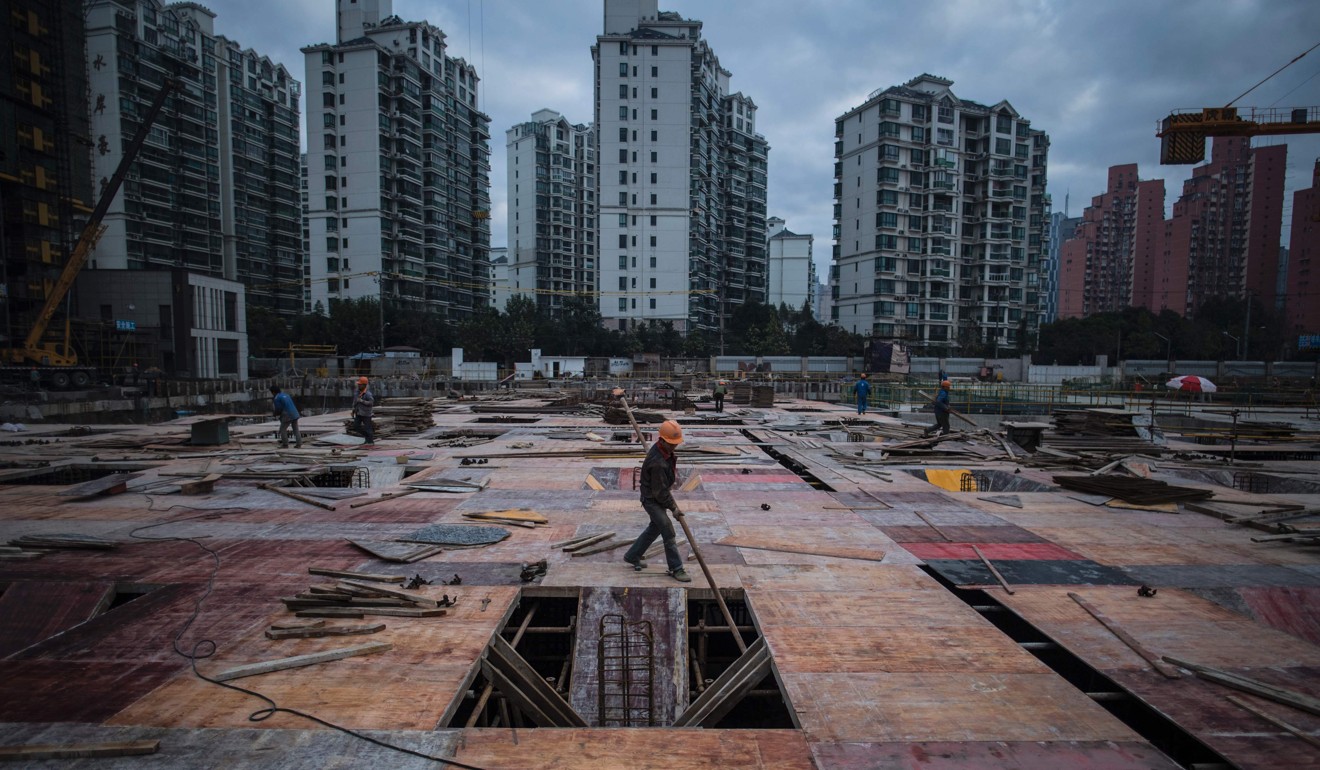 A surge of mortgage lending beginning in late 2015 has created a new boom in housing sales and construction, which in turn drove a recovery in manufacturing, he wrote in the note.
"However, China's growth potential is still declining. The government's repeated use of state-owned enterprises to stimulate short-term activity has weakened the private sector and lowered productivity growth.
"Nonetheless, the government remains committed to using this type of stimulus, and has not yet hit hard constraints on its ability to do so," Baston wrote.
The next question is - how long will China allow the slow down to last.
This article appeared in the South China Morning Post print edition as: credit moves crimping china economic growth