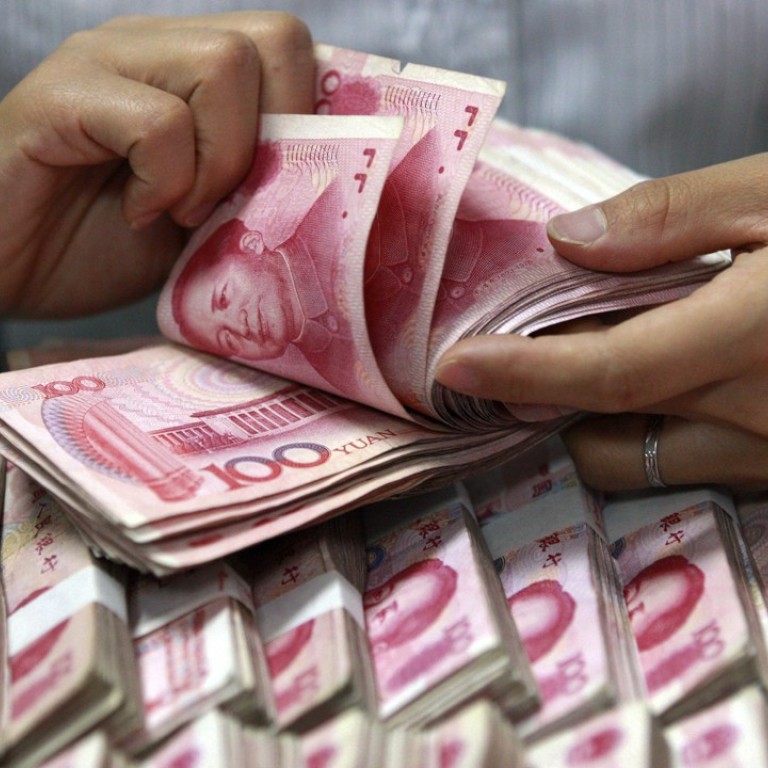 China banking regulator softens tone amid financial crackdown
The CBRC seeks to reassure lenders as the bond market headed for a seventh straight weekly decline
China's banking regulator on Friday took a step back from its previous stern stance, reassuring banks that the recent tightening of restrictions is not designed to stop their regular lending and investment activities.
Recent directives aimed at reducing leverage have sent jitters through financial markets that spurred a stock and bond market rout.
In an extraordinary briefing Friday afternoon, Xiao Yuanqi, director of the prudential regulation bureau under the China Banking Regulatory Commission, said that banks are now undertaking "self-examination" into whether their activities have amounted to "arbitrages" that the regulator vowed to crackdown. They will be given sufficient time to eliminate any practices found to be in violation of the rules eventually, he told them.
"We will open the front doors while shutting down the back doors. We'll proactively encourage lawful bank businesses and leave the front door wide open," said Xiao.
The softening in tone came after the yield on 10-year treasury notes touched a two-year high of 3.7 per cent on Wednesday as the bond market headed for a seventh straight weekly decline, the longest run of losses since September 2013.
The CBRC issued seven documents in late April aimed at cleaning up irregular practices in the financial market.
The central bank on Friday also injected 459 billion yuan of liquidity into the financial system, which eased the surge of the treasury yield.
Responding to concerns that the CBRC is "competing with" other regulators to tighten restrictions as much as possible, Xiao said it is not true. He said the current "self-examination" aims to let banks and other financial institutions figure out the size of relevant businesses by themselves. The regulator will then check the authenticity of the numbers, and then eliminate any practices that breaches rules.
"We'll leave a 4-6 month grace period before banks rectify their irregular practices eventually. We'll also tolerate old investment schemes before [the seven directives] and let them mature and vanish," Xiao said.
To demonstrate that the crackdown has not disrupted the financial market and banks' business, Xiao said that by the end of April, banks' interbank investment had grown to 37 trillion yuan, up from 33 trillion yuan at the start of this year. Wealth-management products issued by banks reached 30 trillion yuan, growing by 1.1 trillion yuan since the end of March.
The softer stance by China's regulators echoed a report by Morgan Stanley on Friday, in which the bank said that the financial clean-up process is already 30 per cent done. The report said the panic over a perceived liquidity crunch and accusations of "over-tightening" were overdone.
Morgan Stanley expects the clean-up will cover 20 per cent of China's total credit and incur a rise of 60-70 basis points in average interest rates. Capital market leverage will be reduced while lower-quality issuers – such as infrastructure and real estate – will feel the pinch, but more credit supply will go to higher quality sectors.