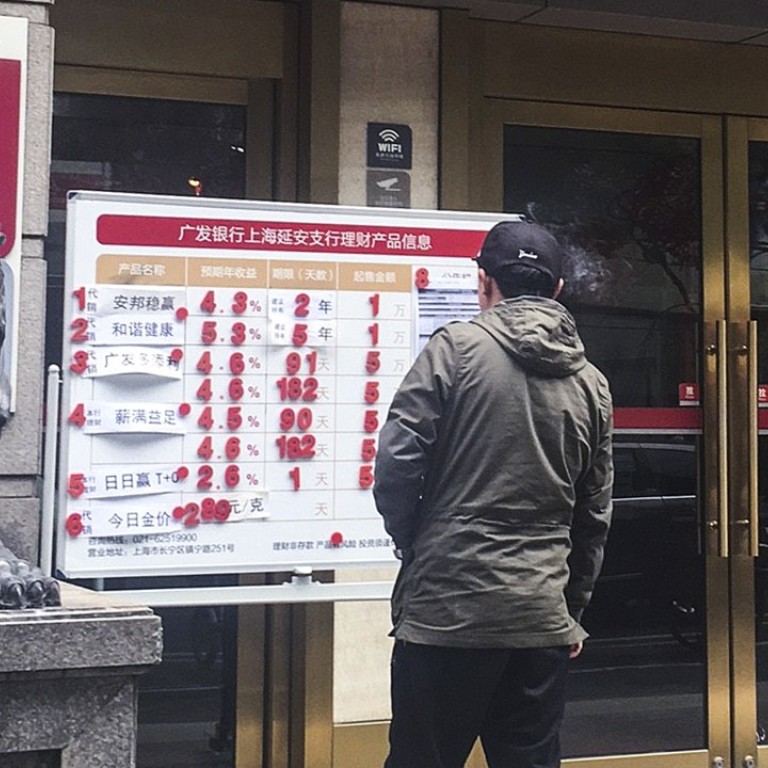 CIRC bans universal life products as add-on to life policies
Life insurers could face potential squeeze in premium income as the CIRC continues to curb risks stemming from aggressive investments, analysts say
The China Insurance Regulatory Commission (CIRC) has banned life insurers from selling universal life insurance as an add-on to regular life policies, a practice companies have capitalised on to fund aggressive domestic and overseas investments in recent years.
The move is the latest step by the regulator to rein in industry risks after the dismissal of former chairman Xiang Junbo in early April for severe violation of party disciplines.
The CIRC had issued a circular spelling out the development and design of life insurance policies, in which it banned the sale of universal life insurance as riders to regular life policies, the official China Securities Journal reported on Tuesday.
Universal life products are essentially high-yield wealth management products, usually promising short-term gains and flexible surrender terms.
Aggressive insurers like Anbang Life Insurance and Foresea Life Insurance have been rapidly expanding this aspect of their business to shore up their premiums as war chest to fund equity investments in the capital markets.
"The new rule will have a major impact on the sector as several listed life insurers have been combining universal life policies as a rider to traditional long-term policies to promote sales," said Dayton Wang, an analyst formerly with Guotai Junan International.
But the two policies in one product portfolio carry different terms, including surrender and duration requirements, which could trigger potential risks.
Moreover, the regulator has adopted a more cautious attitude towards the use of insurance money to fund investments after Beijing stepped up regulation of financial risks late last year.
The CIRC has banned some leading universal life policy issuers including Anbang and Foresea from selling new universal life products and urged them to rectify the business.
Universal life products had been the major driver to the surge in premium income for Chinese insurers, but the growth was set to lose steam this year, said Sally Yim, an analyst at Moody's Investors Service.
"Insurers are exposed to the risks of a stampede for early surrender if returns fall short of expectations. They could also face liquidity risks due to a mismatch between assets and liabilities where they're selling short-term products but investing in long-term assets," Yim said.
The outstanding premium income of China's universal life insurance products stood at about three trillion yuan (US$435 billion) by October last year, while the total premium income of life insurance products was worth only 2.2 trillion yuan for the year of 2016, Wang said.
The CIRC has been issuing stern words and guidelines since early April, stressing risk control requirements for insurers of all sizes.
Last Tuesday, it announced that it would start conducting risk assessment on insurance asset management and investments to avoid potential systemic risk stemming from overly aggressive investment activity by insurers.
This article appeared in the South China Morning Post print edition as: China tightens rules on Insurers