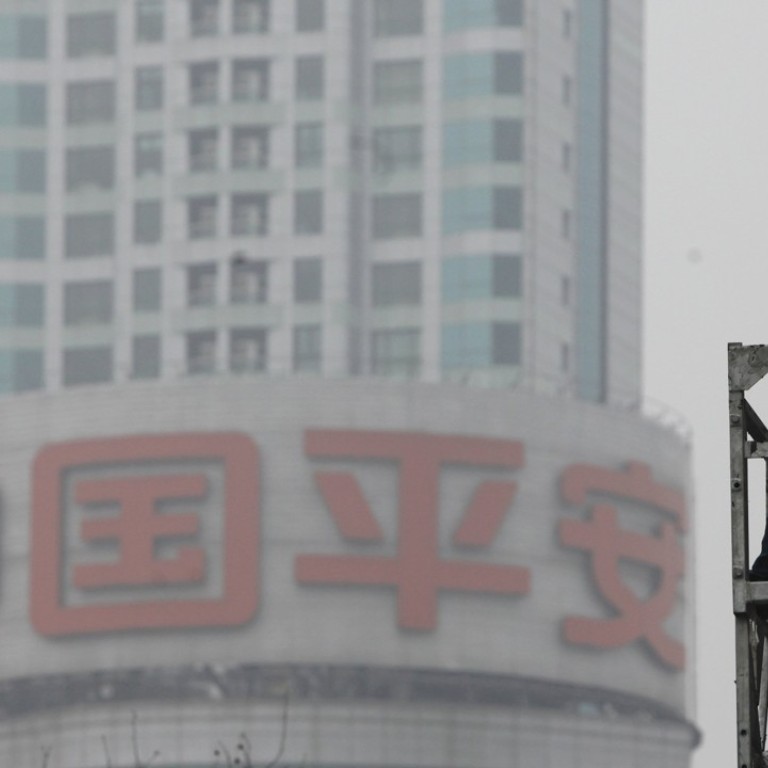 Blockchain firm R3 raises US$107m from investors including Ping An and HSBC
Financial institutions continue to collaborate to develop infrastructure for distributed ledger technology
Chinese insurance giant Ping An and HSBC were among the 40 financial services companies to contribute to financial technology firm R3's US$107 million series A fund-raising round, the firm announced on Tuesday.
R3 leads a consortium of over 80 financial institutions from around the world with the goal of developing commercial applications of distributed ledger technology for the financial services industry.
Distributed ledger technology, of which blockchain is the best known example, is the technology underpinning the crypto currency bitcoin.
Ping An became the first Chinese financial services institution to become involved in R3 when it joined the consortium in May 2016. Many more are experimenting with the technology, as are their counterparts around the world.
The 40 financial services firms to contribute cover 15 countries across Asia Pacific, Europe and the Americas.
However, the consortium has also run into difficulties. In April this year, JP Morgan parted company with R3, following similar moves from Goldman Sachs, Banco Santander and National Australia Bank at the end of 2016.
The US$107 million announced on Tuesday relates to the first two tranches of fund raising from members of the consortium. A final tranche of fund raising will be opened to non-R3 institutional investors later this year.
"Many of the world's largest financial firms have come together not just with capital support, but with a robust commitment to work with R3 in developing industry solutions that will be the building blocks of the new financial services infrastructure," David E. Rutter, chief executive of R3, said in a statement.
"R3 has proven the collaborative model can successfully drive innovation in financial services to a degree never before seen."
At its present stage of development, banks are choosing to collaborate to develop the infrastructure platform necessary for blockchain to succeed.
"Over the past 24 months, the financial services industry has moved from a phase of curiosity and education to one of exploration and collaboration," said Henri Arslanian, PwC fintech and regtech leader for China and Hong Kong and adjunct associate professor at the University of Hong Kong.
"We're keen to explore ways to make financial markets, and payment and trade networks more connected, more accessible and more secure. Distributed ledger technology clearly has huge potential in these areas," Kaushalya Somasundaram, head of fintech strategy and partnerships at HSBC, said in a statement.
Nonetheless, there is still a long way to go.
"Despite all the media frenzy around blockchain, the financial services industry is still mainly at the proof of concept and pilot stage and we have some years to go before seeing blockchain being widely adopted," said Arslanian.
"A lot of the low hanging use cases for blockchain may actually be outside the financial services space in industries ranging from global supply chains to food safety."