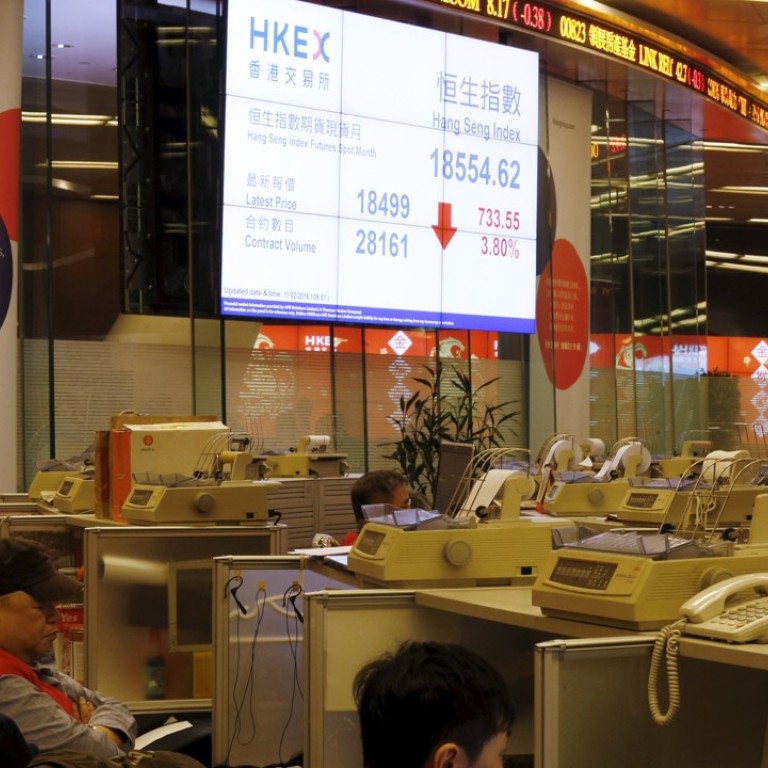 Trusting an accountant with Hong Kong's finances speaks volumes of Beijing's priorities
To China, any attack on Hong Kong's financial market must be stopped with swift actions. A knowledgeable person as Hong Kong's Financial Secretary is much less convenient than having an obedient one in a moment of crisis.
There is little doubt that Paul Chan Mo-Po will stay on as Hong Kong's Financial Secretary for the next five years. The question is why.
The accountant didn't make it in 2012, and John Tsang Chun-wah eventually got the job.
Instead, Chan became the Secretary for Development, responsible for Hong Kong's land and housing. He made little progress while busy
fending off scandals
of his wife running numerous subdivided flats and undisclosed land ownership in a development zone in the New Territories.
This is not a resume that many in the financial sector will cheer for, given our market's complexity, sophistication and urgent need for reform.
How did Chan get the job this time? There are four theories, which speak of a bitter power play and more importantly, Beijing's role in Hong Kong.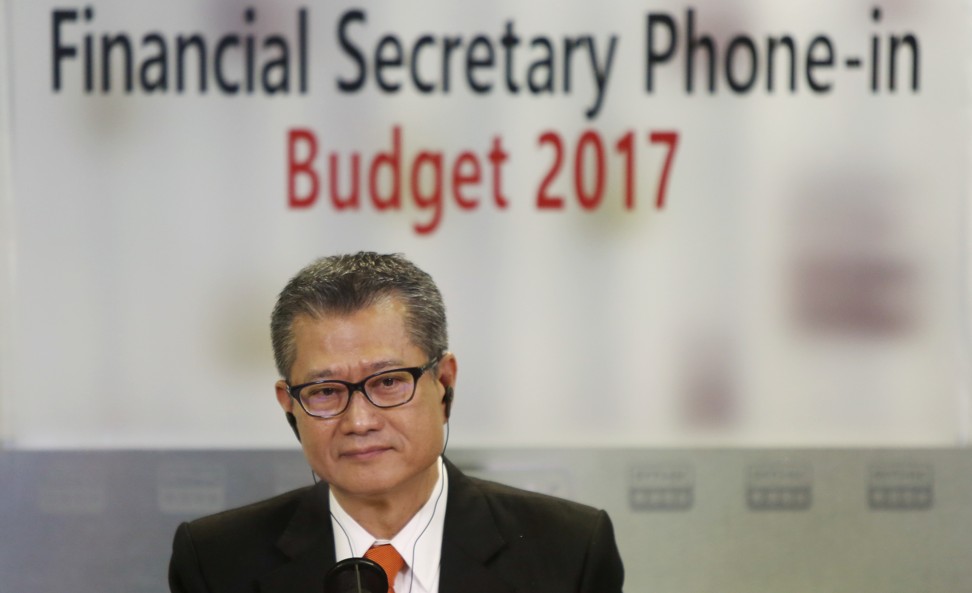 The outgoing chief executive's active campaigning for Chan is one of the most widely circulated explanations. Leung Chun-ying was forced into retirement for family reasons, after a Beijing delegation found him unable to get sufficient nominations for another term, the theory goes.
Leung is nonetheless eager to maintain his influence in Hong Kong politics. He was appointed vice-chairman of China's top advisory body. He has been busy making himself the standard bearer of the Big Bay Area (大彎區) project for better cooperation between Hong Kong and the Pearl River Delta.
For Leung though, there's no better guarantee than having Chan, a loyal disciple, manning the fort in financial services and the government's treasury.
The problem with this theory is, if Leung couldn't manage to get Chan the job while he was the incoming leader, how could he as the outgoing lame duck?
A second theory is that the kitchen of the incoming chief executive has simply gotten too hot for many candidates invited to the job, as they point to the dysfunctional legislature and the merciless press as reasons to decline her invitation.
Chief Executive-designate Carrie Lam Cheng Yuet-ngor was said to have invited several big names from the financial industry, every one of whom declined.
Among them are reportedly HSBC's former Hong Kong chief executive Anita Fung Yuen-mei, the bank's deputy chairman Peter Wong, and the Hong Kong Monetary Authority's chief executive Norman Chan Tak-lam.
However, one of the named aspirants told Money Matters that the so called invitation never arrived. Another was instead offered the title of the Secretary of the Financial Services & Treasury Bureau, one step below the post of Financial Secretary. A third nominee decided to bypass Lam and volunteer his service to Beijing, betting that his financial expertise and strong personal ties with Chinese leaders will land the job, sources said. He was disappointed, as Beijing rebuffed his entreaties and advised that he would better serve the country in his present position.
The choice of an accountant over a financial veteran for the role of Financial Secretary is very telling.
Instead of the old passive role, Beijing is apparently prepared to take the driver's seat in managing the city's financial markets for the sake of the country's security.
The 2015 stock market meltdown and the subsequent run on the renminbi exposed President Xi Jinping to the horrors of a financial attack. Financial security is now his top agenda and Hong Kong is pivotal to that.
In 1998, Beijing largely left John Tsang's predecessor Donald Tsang Yam-kuen to defend the securities market and the Hong Kong dollar's peg against speculators. Those were the days when China's capital market was very much insulated from whatever happened in Hong Kong and the rest of the world.
That's no longer the case. To China, a financial or currency war is not a matter of if, but when. Any attack on the Hong Kong market must be stopped with swift actions to protect the motherland.
A knowledgeable person as Hong Kong's Financial Secretary is much less convenient than having an obedient one in a moment of crisis.
After all, while Communist Party cadres performed poorly during the recent market fiasco, Hong Kong's experts have yet to prove that they could help, or be trusted.
Chan's obedience has been well tested in the past five years and that made him an obvious choice for the top financial job.
All he has to do is to spend the HK$936 billion reserve as he's told to keep people happy and away from politics. That shouldn't be too difficult for the accountant.
This article appeared in the South China Morning Post print edition as: Trust in an accountant indicates Beijing's new priorities