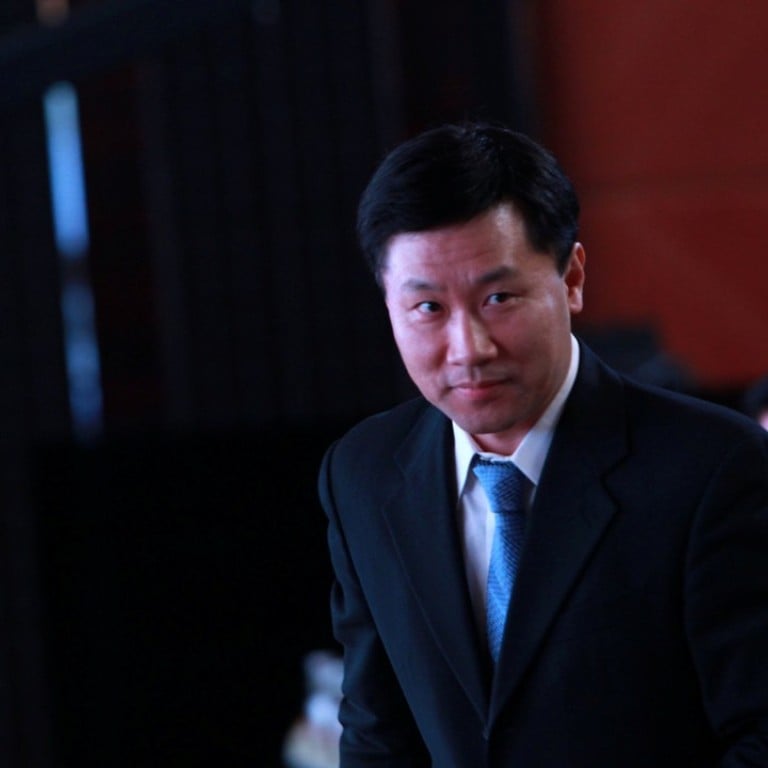 China's former No 2 securities regulator Yao Gang expelled from Communist Party after investigation
Twenty months after he was taken away for investigation after the 2015 Chinese stock market rout eviscerated trillions of yuan in value, Yao Gang, the former No 2 figure at China's top securities regulator, has been expelled from the Communist Party, according to a statement by the party's top discipline watchdog on Thursday afternoon.
"As a senior party cadre, Yao lost his ideal and faith. He has no awareness of principals and political rules, and has disturbed the capital market order, violated the political ecosystem in the securities regulator, and is suspected of taking bribes," said the Central Commission for Discipline Inspections (CCDI) in a s statement on its website.
"Yao has severely violated the political discipline and rules, using his official power to benefit other individuals and companies, confronting inspection from the authority," the announcement said.
Yao Gang, 55, former vice-chairman of the China Securities Regulatory Commission (CSRC), was placed under investigation for alleged corruption in November, 2015, five months after the onset of a stock crash that wiped out US$5 trillion of market value in weeks, sending jitters through global financial markets.
Yao was in charge of initial public offering (IPO) approvals before moving to oversee fixed income and futures markets in late 2015.
Chinese financial media China Business News reported that Yao had been linked to the corruption investigation of Ling Jihua, once the top aide to former president Hu Jintao.
"In practise, Yao had been at the helm overseeing China's IPO approvals for 13 years – every one on this market knows that is a position inscribed with so much power," said Xiao Lei, an independent financial columnist who writes for Sina and The Beijing News.
The CCDI announcement did not make clear what actions by Yao were in violation of his duties.
In addition to his expulsion from the Communist Party, the statement said the Ministry of Supervision has decided to remove Yao from his official post, confiscate illegal income, and transfer details of the investigation to the judiciary.
This article appeared in the South China Morning Post print edition as: Ex-CSRC official expelled from Communist Party