Fintech
Get more with myNEWS
A personalised news feed of stories that matter to you
Learn more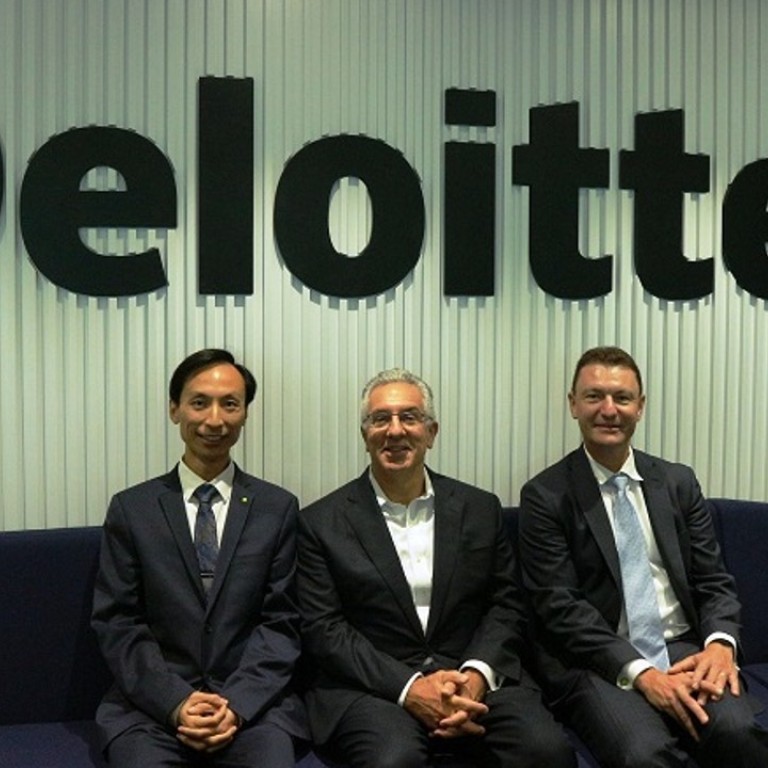 Insurance business will see biggest impact from blockchain, says Deloitte
The insurance sector will see the most significant change from the adoption of blockchain technology, according to professional services giant Deloitte.
While best known as the public ledger for bitcoin transactions, blockchain is already being used in many other applications such as digital banking, trade finance, cross-border payments, health care and food security to enhance transparency and efficiency, and cut costs.
However, Deloitte predicts the technology will drastically change the business model of the insurance industry.
"Insurance is going to see the most impact from blockchain, along with data analytics," said Joe Guastella, Deloitte Global consulting leader for financial services.
With blockchain and big data, insurers can reduce the uncertainty of their risk pool system.
"As long as you can predict more, the actual risks become less, and there's going to be a need to rethink what kind of things should be insured," he said, adding that currently blockchain usage is more about improving the process.
In Hong Kong, the firm has been working with banks and insurers to adopt the technology for the bancassurance sector and has already finished a proof of concept working model.
The launch of the bancassurance project is expected as soon as the fourth quarter this year.
One of the main uses for blockchain in Asia will be to synchronise product and customer information between banks and insurance companies, said Paul Sin, the fintech partner leading the Asia Pacific blockchain lab at Deloitte.
Other potential uses include tracking goods that are covered by insurance companies and detecting duplicated claims, he said.
Marine insurance is another important sector to benefit from the technology. On Wednesday professional services giant EY said it has teamed up with data security firm Guardtime, Microsoft and ship operator Maersk, to build a block chain-based marine insurance platform in a bid to solve "complete inefficiency" in the sector.
The platform is intended to give all parties, from shipping companies to brokers and insurers, access to the same database which can be integrated into insurance contracts.
Deloitte said it is also considering adding marine insurance services to its current blockchain related financial services platform.
Earlier this year Deloitte, HKMA and five major banks, including HSBC and Hang Seng Bank, developed a blockchain based trade finance platform in Hong Kong which is going to be used for real trading next year. Sin said at least five more local banks have shown interest in joining the network.
Deloitte, which on Thursday launched its first Asia Pacific blockchain lab in Hong Kong , or third globally, said it has already developed 40 different blockchain based solutions for 23 different industries.
The firm said the most challenging aspect of developing the service is finding talent, as it estimates there are only about 5,000 blockchain engineers worldwide.