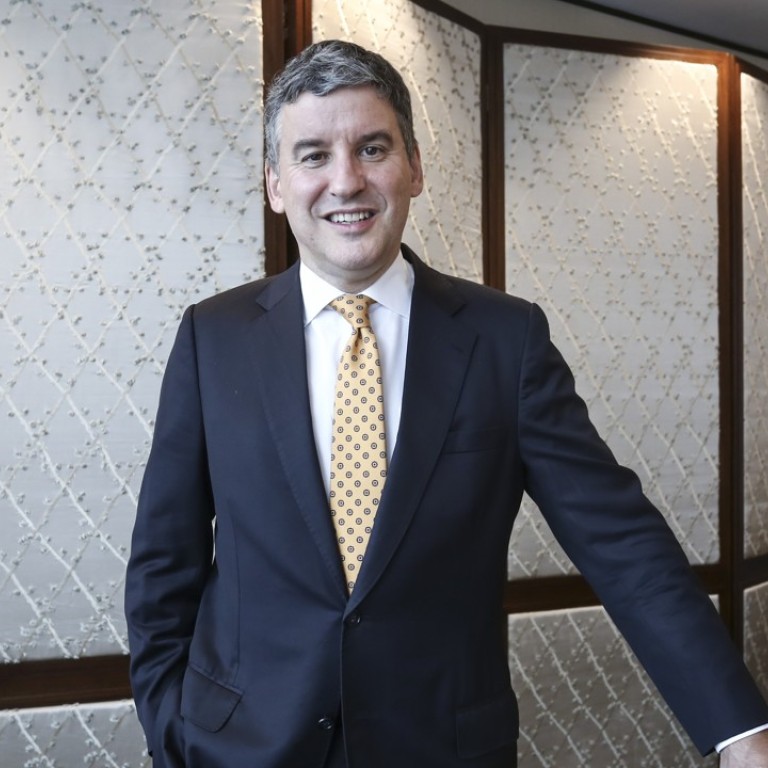 China's Ping An Technology aims to generate half its business from external customers
Ping An Technology, a subsidiary of China's second-largest life insurer, is aiming to develop a multi-billion-yuan business in coming years by offering in-house technologies and services to external customers.
The strategy will see it go up against mainland internet giants amid the parent
Ping An Insurance (Group)
's efforts to transform into a technology-driven financial conglomerate.
"We have got off to a good start in wooing more external customers, and expect the business could account for about half of Ping An Technology's total in three to five years," Ricky Ou Haiying, the company's chief product officer, told the South China Morning Post. "In certain areas, we will directly compete with the established giants."
He would not disclose the sales target set by Ping An Technology, but said the size of the business could amount to several billion yuan.
The company's artificial intelligence technologies, which include facial recognition, as well as its cloud computing services can be applied to other financial institutions, public utilities and manufacturing firms as they increasingly adapt to a digital era amid Beijing's "Internet Plus" strategy.
Ping An Technology was founded in 2008 as an in-house provider of information technology services for all companies within the group. It currently has about 6,500 staff.
Ping An Insurance has been leading the charge among China's financial giants to digitise their operations in recent years, by creating a number of online businesses such as Lufax, an online wealth management and lending platform.
Ping An Insurance president Alex Ren Huichuan said last week that the group, which already has 22,000 research and engineering staff, would invest 50 billion yuan (US$7.6 billion) over the next decade to spur technological innovation.
In May, Ping An Insurance announced the appointment of Jonathan Larsen, former head of retail banking and mortgages at Citigroup, as its chief innovation officer.
Larsen is now overseeing a US$1 billion global investment fund focusing on financial technology and health care. Ou said that Ping An Technology would help the fund localise the latest technologies on the Chinese mainland.
At present, one fourth of the tech subsidiary's facial recognition business is derived from external customers, Ou added.
Ping An's facial recognition system, which claims to have a 99.8 per cent accuracy rate, allows online loan applications to be verified and processed in just few minutes.
The group's Pu Hui iLoan business uses facial recognition to process about 50,000 applications each day.
"In the financial sector, we need to use our existing technologies to support the operations of the external customers," Ou said. "We also want to expand to other industries that need our solutions to improve security. This will be a new area where we want to strengthen research and development."
To achieve its goals, Ping An Technology will have to take on mainland internet giants such as Alibaba, owner of the Post, in the mainland market where total information technology services spending is estimated to reach 177.5 billion yuan this year.
This article appeared in the South China Morning Post print edition as: Ping An Technology bets on facial recognition to attract external clients