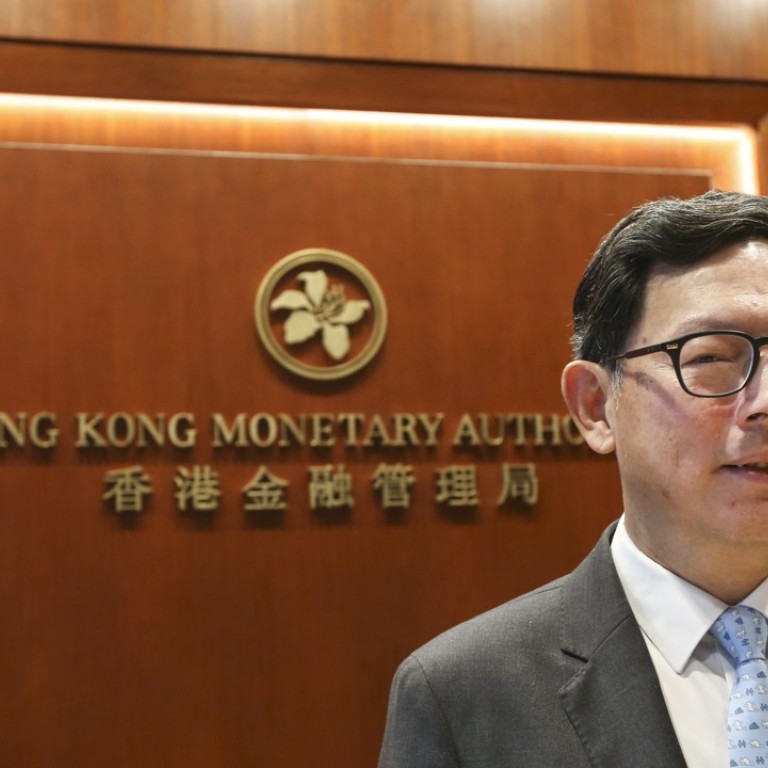 HKMA sets out seven initiatives in effort to bolster fintech
HKMA chief executive Norman Chan lays out plan designed to usher in 'a new era of smart banking' in the city
The Hong Kong Monetary Authority has announced a series of initiatives that it claims will open up "a new era of smart banking" in Hong Kong.
The new initiatives were cautiously welcomed by analysts and market participants, as they suggest that the HKMA is willing to draw technology companies more closely into Hong Kong's financial services sector.
In the past Hong Kong's central bank has been criticised for focusing too heavily on encouraging Hong Kong's large existing financial institutions to innovate, while regulatory constraints kept out technology players.
"The upgrading of our banking system to a new and higher level of smart banking is not just something nice to have, but a must," said Norman Chan Tak-lam the HKMA's chief executive, speaking at the Hong Kong Institute of Bankers' annual conference on Friday.
"In the new era of smart banking, the industry, the fintech community and the HKMA must work together to transform the financial ecosystem of Hong Kong," said Chan.
The seven initiatives announced by Chan include a repackaging of the faster payments system which will be launched in 2018, opening up the HKMA's fintech supervisory sandbox to technology firms, and the creation of a new policy around opening up banks' application programming interfaces to technology players.
"I think this announcement shows that the HKMA is taking fintech [financial technology] seriously," said James Lloyd, fintech lead for consultancy firm EY.
"The faster payments system is a major change. There is not much we didn't know already in this latest announcement, but it is something that should be getting more attention."
"The opening up of the sandbox, potentially opening up banks' application programming interfaces to tech players, and closer cross-border collaboration are all potentially good things."
The faster payments system will make it possible for people to transfer Hong Kong dollars and yuan between accounts at different banks much more quickly than at present, and using a telephone number rather than a bank account number.
"The system will provide a platform on which tech companies, existing players like Octopus and even the banks themselves can develop really interesting services to consumers," said Lloyd.
The HKMA first launched its fintech supervisory sandbox in September 2016, but it was criticised for only opening it up to authorised institutions.
The supervisory sandbox allows banks to conduct trials of newly-developed technology on a pilot basis, and without the need to achieve full compliance with existing supervisory requirements.
This latest move now opens it up to technology players.
In a related move, the Securities and Futures Commission and the Insurance Authority on Friday also announced the creation of their own sandboxes. The HKMA said in a statement that the three would be linked so as to offer "a single point of entry for pilot trials of cross-sector fintech projects".
This article appeared in the South China Morning Post print edition as: HKMA initiatives to bolster fintech