Fintech
Get more with myNEWS
A personalised news feed of stories that matter to you
Learn more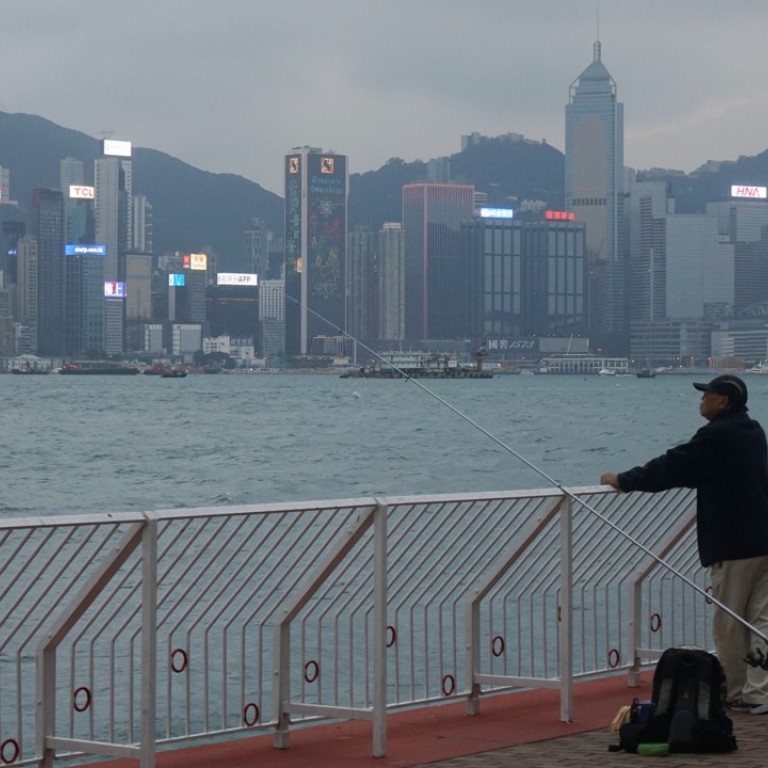 HKMA launches consultation on opening up banks' systems to third parties
De facto central bank pushes for open APIs to maintain city's competitiveness and improve consumer experience
The Hong Kong Monetary Authority has invited comments on a proposal to allow third parties greater access to banks' systems, with a view of improving the experience for customers.
The proposal, one of the HKMA's so-called seven initiatives for a smart banking system, follows similar reforms in the EU, Singapore, Japan and Australia. The United Kingdom is the furthest on in this regard, and its "open banking" regime will come into force on Saturday .
The consultation document, published late on Thursday, sets out the monetary authority's approach towards open application programme interfaces (APIs) in the banking industry, and asks for comments from industry players.
APIs are the rules that govern how one piece of computer software communicates with another. If banks adopt an open API approach, this will enable third party providers – in most cases technology companies – to shake up the way financial services are offered to consumers.
This could include making payments through social messaging platforms, or allowing platforms to make personalised mortgage recommendations to consumers, using a consumer's own data rather than the best rate offered by banks.
"The fact that the HKMA has launched a consultation paper is a positive development, and Hong Kong is still among the first places to do so," said Hoi Tak Leung, a Hong Kong-based counsel at law firm Ashurst. "The document is rather high level, and there are a number of key aspects that will need to be reviewed in more detail as the consultation progresses."
These aspects include some areas where there is the greatest scope for innovation, such as opening up transactions and customers' account information to third parties, which will be reviewed at the end of this year; and how liability would be assessed should consumers' data be misused after it has been passed to third party providers, Leung said.
Different markets are adopting different approaches towards open APIs. "When it comes to open APIs there is a spectrum, at one end of which is agreed standards around procedures, and at the other is a situation where banks are mandated to adopt an open API approach and are obliged to open their systems to third parties at the request of their customers," said James Lloyd, fintech leader at EY.
"It will be interesting to see where on this spectrum Hong Kong falls."
In Hong Kong, Howard Lee, the deputy chief executive of the monetary authority, said the HKMA had set out the framework with the aim of easing "the development and wider adoption of open API by the banking sector, thereby maintaining its competitiveness and improving financial services for better consumer experience through collaboration between banks and tech firms".
In September, Norman Chan, the monetary authority's chief executive, announced seven initiatives which he said would "launch a new era of smart banking" in Hong Kong.
Chan said at the time that the HKMA would launch a policy framework for open APIs by the end of 2017. The document published yesterday is not a formal framework, but a consultation paper asking for views from industry players by March 15.
The consultation paper refers to the monetary authority's conversation with Hong Kong's existing financial institutions, but it does not mention the views of technology players or financial start-ups. It said "the technology and business readiness of banks for deploying API in Hong Kong was found to vary widely".
Of the 23 banks the HKMA spoke to, one had already launched open APIs for use by external parties and three had deployed them internally. In contrast, nine banks said they had a road map for the implementation of APIs, but had not yet launched them, and 10 banks told the monetary authority they did not have a concrete plan.
A spokeswoman for Citi in Hong Kong said it had launched open APIs and that seven categories were available to Hong Kong developers.
Nonetheless, none of the 23 "expressed doubt on the benefits of open API as helping them to maintain competitiveness", the HKMA said.