IPO
Get more with myNEWS
A personalised news feed of stories that matter to you
Learn more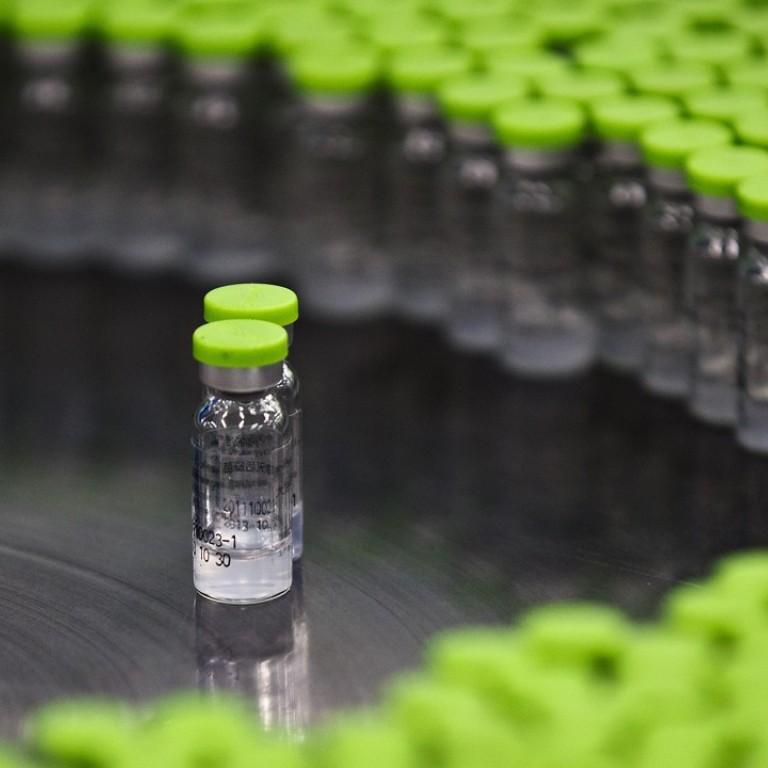 Why Hong Kong is in a sweet spot to harness Chinese biotech listings
Biopharmaceutical firms from China and the wider region could be attracted by Hong Kong stock exchange's relaxed listing rules, but there are fears the professionals needed to support such an ecosystem is not fully established
Hong Kong will be well placed to help biotech companies from China raise funds if the city's bourse goes ahead with its plan to allow firms with no revenues to list, but it will take years before the city can become a credible investment centre for the emerging sector.
As such firms were not allowed to list in the past, there is concern that expertise and experience among local investors, research analysts, bankers and stock market regulators may not be sufficient to cope with the needs of the slew of new listings that will come once the floodgates are opened for biotech companies, industry practitioners said.
"Since Hong Kong hasn't allowed pre-revenue biotech listings before, it takes time for the market to accumulate the knowledge and experience to become a real investment hub for the sector," said Brian Gu, chairman of Asia-Pacific investment banking at JP Morgan, who has a PhD in biochemistry.
"It took the US equity market nearly 20 years to build up a sophisticated investor base for biotech firms … Hong Kong's process will be shorter since markets are moving much faster nowadays."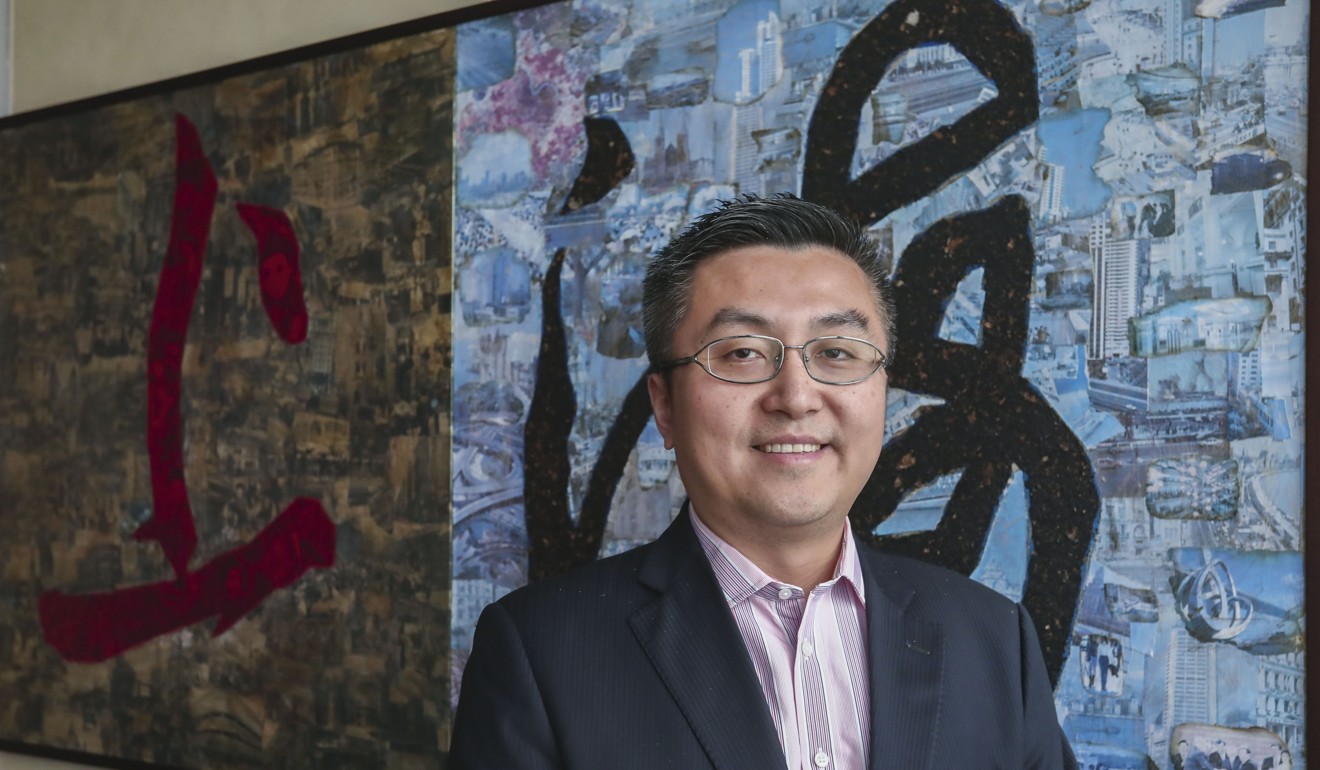 Hong Kong Exchanges and Clearing, the city's bourse operator, last month said it plans to allow drug discovery firms that have yet to record any revenue to list as part of wider reforms to attract more firms in the technology and "new economy" sectors to raise funds in the city.
The move would help fill "certain gaps within Hong Kong's listing regime affecting Hong Kong's overall competitiveness versus other major global listing venues, particularly in respect of attracting new economy companies", it said in a consultation paper.
Without the option to list in Hong Kong or the mainland, several Chinesebiotech firms have launched some of the biggest biotech initial public offerings in New York in the past two years.
Shanghai-based drugs developer Zai Lab has seen its shares surge 30 per cent since raising US$150 million last September, taking its market capitalisation to US$1.1 billion.
Cancer treatments developer BeiGene's market value has quadrupled to US$4.7 billion after listing on Nasdaq almost two years ago, helped by a US$1.39 billion deal to license its technology to American biotechnology giant Celgene.
"After these two major successes, many Chinese biotech firms want to follow in their footsteps," said Nisa Leung Wing-yu, managing partner at Qiming Venture Partners responsible for the private equity firm's health care sector investments.
A successful shares flotation regime in Hong Kong would provide easier access for dozens of mainland Chinese drug developers – including those that have listed shares in the United States – to investors who are closer to home and more familiar with China's market and industry environment.
"In the past, [pre-revenue] biotech companies could not list in mainland China and Hong Kong, and the US was the predominant place for them to list … now with the option to list in Hong Kong, they can tap not only international investors but also mainland ones through the Shanghai and Shenzhen Stock Connect cross-border shares trading scheme," Gu said.
"Hong Kong-based investors are more familiar with the mainland's regulatory environment and its pharmaceutical market. One can expect a large number of biotech companies to show interest in listing on the Hong Kong stock exchange."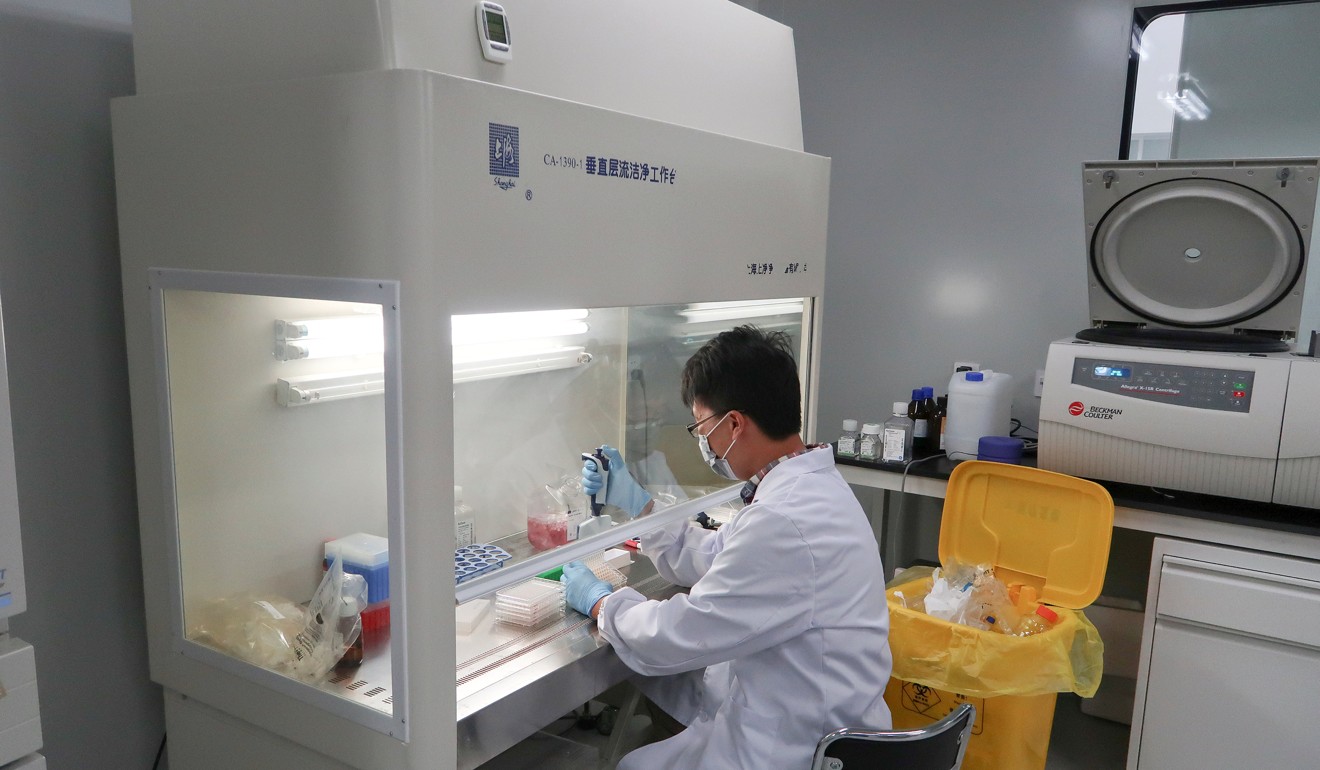 Yang Dajun, chairman of Suzhou-based Ascentage Pharma which focuses on researching anti-tumour drugs, said Hong Kong could be sitting in the sweet spot.
"Hong Kong exchange's move to allow pre-revenue biotech firms to list is very timely, since [the mainland's four-year-old] National Equities Exchange and Quotations market for start-ups has not met market expectations while China's main boards are too restrictive and their queues for IPOs are too long," said Yang. 。
"Hong Kong exchange is likely not only to attract Chinese biotech firms to list, but it may also draw interest from issuers in other parts of East Asia like South Korea and Taiwan."
Leung agreed, noting if Hong Kong does not grab the opportunity and make a head start, it may face direct competition north of the border.
She noted the central government had floated a plan two years ago to launch a "strategic emerging industries board" in Shanghai to attract unlisted small innovative firms – including unprofitable ones – to float shares, or entice those listed overseas to delist and re-list in China.
But the plan was quietly dropped amid volatile market conditions and did not get a mention in the nation's 13th five year development plan for 2016-2020.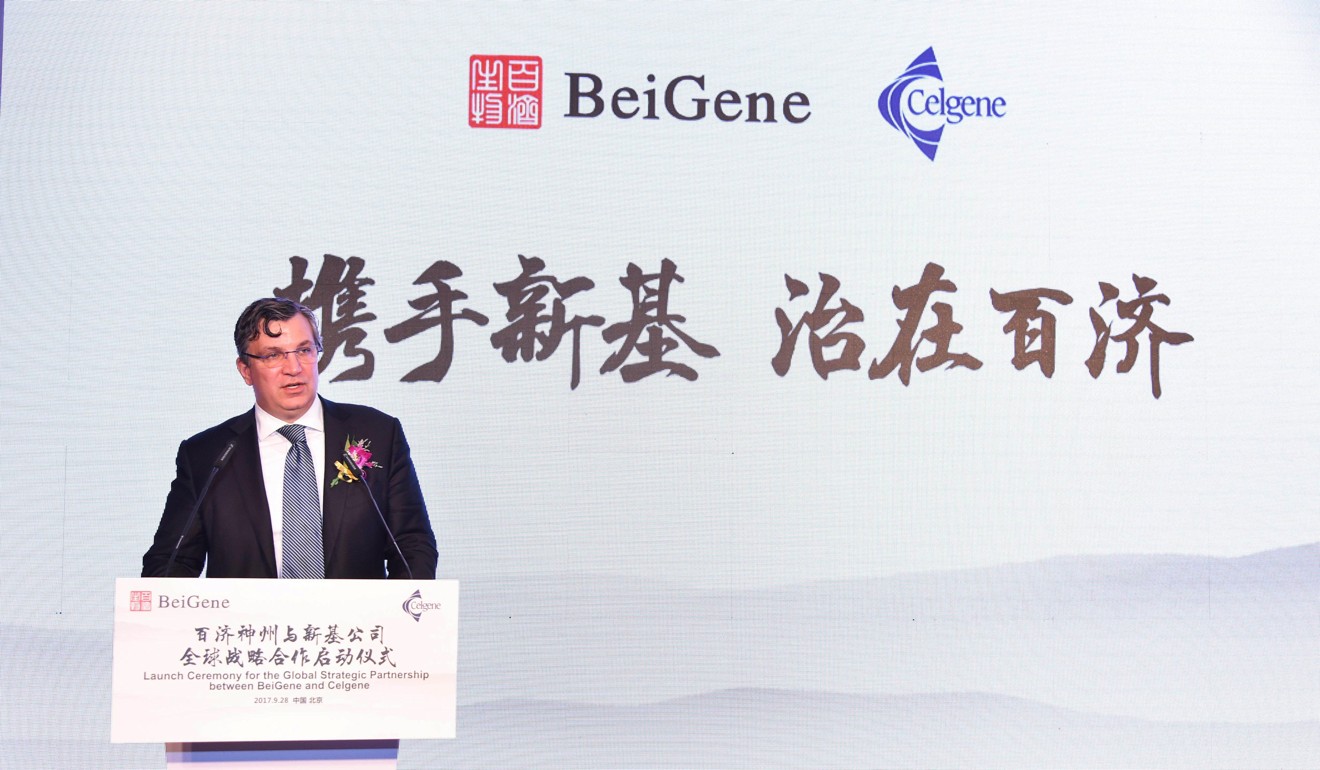 "For biotechnology firms that could have been targets for the new board in Shanghai, Hong Kong stock exchange's plan to allow pre-revenue firms to list has opened a window of opportunity," she said. "The window may narrow for Hong Kong in one to two years if Shanghai gets the go-ahead to launch the new board."
While Hong Kong exchange could open the door to biotech firms this year, there is concern the ecosystem of professionals needed to support such listings may not be well-established.
Leung said it is essential that Hong Kong brokerages strengthen their research analyst teams to provide quality coverage that will meet the needs of international institutional investors.
"Many biotech analysts overseas have PhDs in relevant disciplines, Hong Kong may have to attract such talent to relocate here," she said.
To help ensure the quality of biotech companies listed in Hong Kong and long term reputation of the city as a listing venue for biotech stocks, it would be essential for regulators to have experts familiar with the various regulatory regimes these firms face as well as their potential products' target markets to help them make listing approval decisions.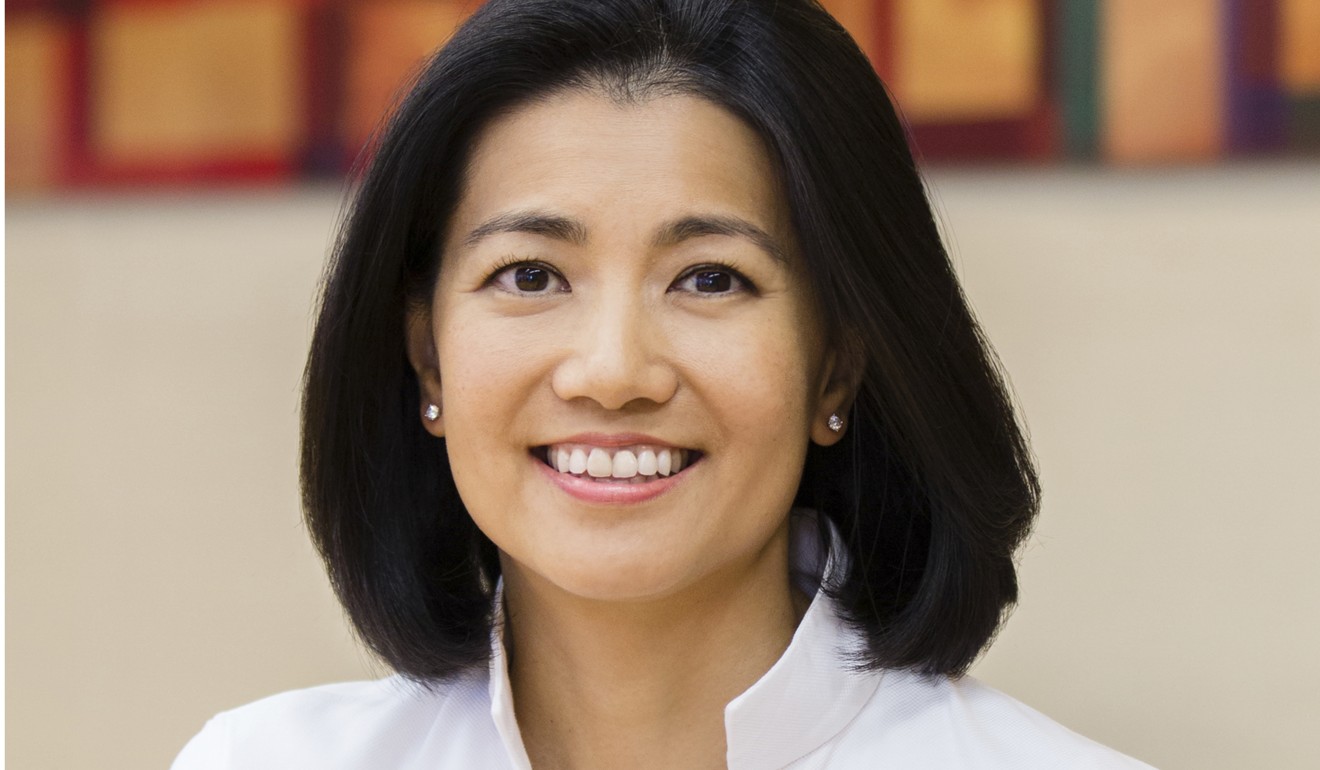 "We need more people who understand how to evaluate biotech companies and their assets to sit on the Hong Kong stock exchange's listing committee," said Leung, who is also a member of the Hong Kong government's Committee on Innovation, Technology and Re-industrialisation set up in May last year.
"Otherwise, the worry is that after the listing of the first batch of big names we may see a bunch of firms with dubious quality come to the market due to a lack of expertise to sift them out."
She said Hong Kong can learn from the closure of Germany's Neuer Markt in 2003 only six years after launch, following a string of shareholder lawsuits and bankruptcies of firms listed there tarnished its reputation.
It was Germany's answer to the Nasdaq for emerging innovative technology firms.
Hong Kong stock exchange's plan for pre-revenue biotech listings is subject to a final market consultation that will start after the Lunar New Year mid next month when detailed proposals will be made public, a spokesman said.
Under the bourse's initial proposals, various entry barriers will be erected to provide some safeguards for investors.
Listing candidates need to have a market value of at least HK$1.5 billion (US$192 million) by the time they list, at least one product that has completed phase one clinical trial and meet more stringent disclosure requirements.
Internationally, new drugs are typically required to go through three phases of clinical trials involving a rising number of patients, to prove their safety and efficacy before regulators allow them to be sold on the market.
Unlike the US, stock market regulators in Hong Kong and the mainland take a more active role in listing matters to protect retail investors who make up a larger portion of total trading.
In the US, where most stock trading is done by sophisticated institutional investors, the regulatory regime for listed firms is disclosure-based, with little government intervention in the admission of listing candidates.
Shareholders can file class action lawsuits against listed firms suspected of making misleading or false disclosure and cause them losses. Such mechanism is absent in Hong Kong.