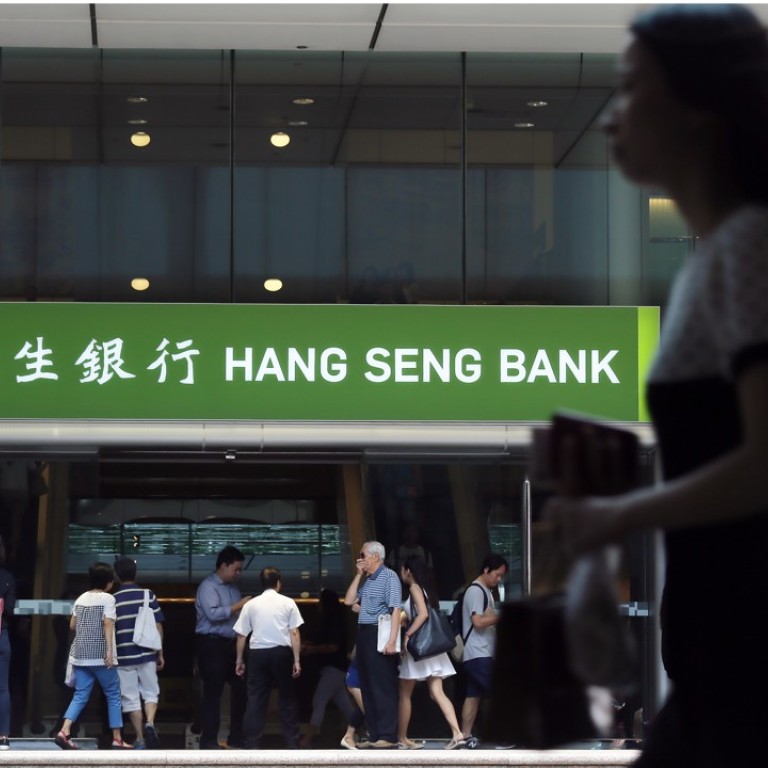 Profit growth at Hong Kong banks nearly doubles in 2017, says HKMA
The banking regulator's main concerns for 2018 are cyberattacks and money laundering risks
Pre-tax profits at Hong Kong banks were 15.8 per cent higher in 2017, as the pace of growth accelerated from the previous year's 8.3 per cent, according to the Hong Kong Monetary Authority, the city's de facto central bank and banking regulator.
The banks meted out more loans last year, which grew 16.1 per cent from 2016, and earned higher margins. Their net interest margin – the difference between the interest income earned from loans and the interest paid out for deposits – was 1.45 per cent last year, compared to 1.32 per cent. Net interest margin is an important factor in a bank's profitability.
"Overall, the sector performed well," said Arthur Yuen, the HKMA's deputy chief executive on Thursday at a press conference to review banks' performance for 2017 and set out the regulator's priorities for 2018.
Yuen added that the rise in the net interest margin was due to the increase in interest rates, which traditionally boosted banks' margins.
Hong Kong banks will report their individual 2017 results in late February and March.

Loans to property developers were 28 per cent higher in 2017 than 2016, Yuen said. The increase was despite a rule change last year designed to restrict the amount of money developers can borrow from banks.
Still, improved performance aside, Yuen warned that the two risks the HKMA was most worried for this year were cyberattacks on financial services companies and infrastructure, and institutions' attempts to manage their money laundering and terrorist financing risks.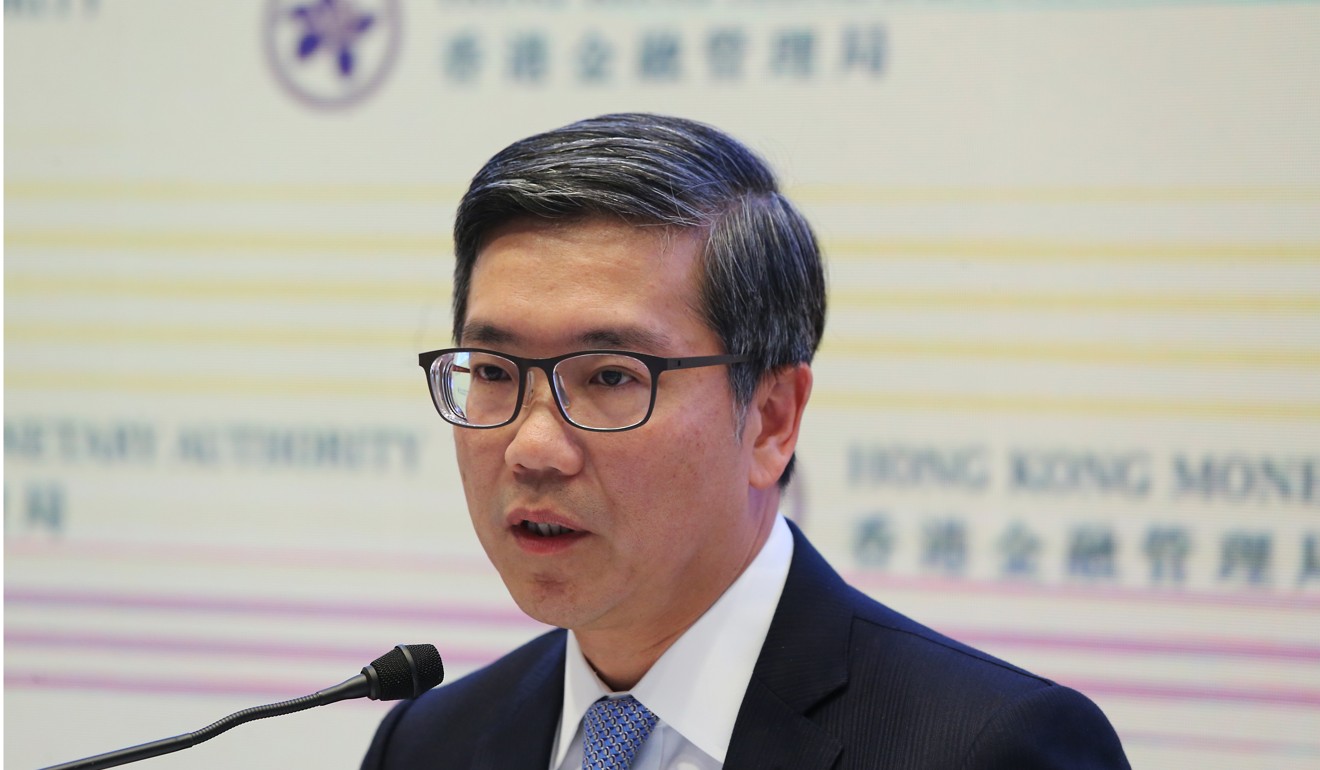 Last year, banks in Hong Kong were hit by ransomeware and four DDOS (distributed denial of service) attacks, but these were not successful.
However, "what I want to emphasise is that while no bank was affected last year by a cyberattack, this does not mean the risk has gone away," Yuen said.
The HKMA is not alone in its concern about cyberattack risks.
Enhancing cybersecurity was the top priority for 221 banks surveyed by consulting firm EY, according to a global report published last week. Earlier in January, the US Office of the Comptroller of the Currency also highlighted cybersecurity risks and anti-money-laundering among its major risks for US banking system.
Yuen said that cybersecurity was a particular risk for online-only banks, as customers would not be able to fall back on visiting a branch.
The HKMA is currently considering applications from more than 10 virtual banks and is also reviewing the guidelines for their authorisation.
But Yuen said that companies interested in receiving a virtual banking licence need not wait for the guidelines to be finalised before reaching out to the regulator.
Half of the virtual bank applications were from financial services institutions and the other half, from technology companies, he said.
Raymond Chan, the HKMA's executive director for banking supervision, said some of the start-up applicants had asked if the regulator could reduce the minimum capital requirements, which currently need virtual banks to maintain minimum levels of share capital of HK$300 million (US$38.4 million).
Chan said the regulator did not plan to lower the requirements "for the time being".
This article appeared in the South China Morning Post print edition as: Higher interest margin boosts bank profits 15.8pc