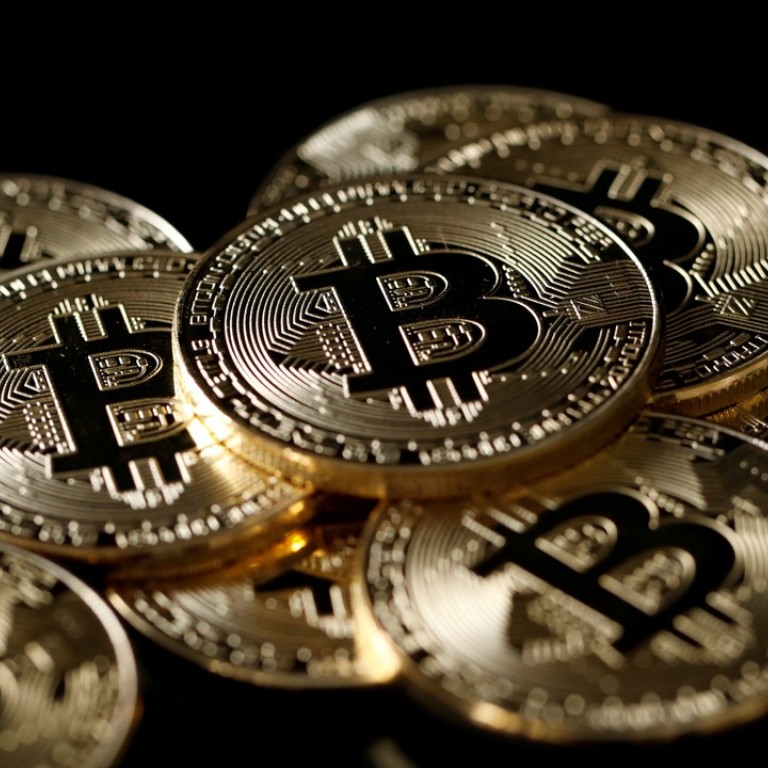 China to stamp out cryptocurrency trading completely with ban on foreign platforms
Offshore platforms targeted after recent efforts to shut down domestic exchanges failed to eradicate trading 
China is to block all websites related to cryptocurrency trading and initial coin offerings (ICOs) – including foreign platforms – in a bid to finally quash the market completely.
"To prevent financial risks, China will step up measures to remove any onshore or offshore platforms related to virtual currency trading or ICOs," said an article published on Sunday night by Financial News, a publication affiliated to the People's Bank of China (PBOC).
The article acknowledged that recent attempts to stamp out digital currencies by shutting down domestic exchanges had failed to completely eradicate trading.
"ICOs and virtual currency trading did not completely withdraw from China following the official ban … after the closure of the domestic virtual currency exchanges, many people turned to overseas platforms to continue participating in virtual currency transactions. 
"Overseas transactions and regulatory evasion have resumed … risks are still there, fuelled by illegal issuance, and even fraud and pyramid selling," the article said.
China's official Xinhua news agency quoted the PBOC on Monday afternoon as saying it would tighten regulations on domestic investors' participation in overseas transactions of ICOs and virtual currencies, as risks are still high in the sector.
Beijing's tougher stance – which effectively bans all forms of activity related to digital currencies – aims to put the breaks on the ICO and virtual-currency trading mania that has been sweeping China. The frenzy among retail investors led to huge price volatility and several reported incidents of fraud, causing a headache for regulators increasingly worried about social unrest.
In one incident on Saturday, reported by mainland Chinese media TMT Post, angry investors had forcibly taken Jiang Jie, founder of an ICO project called ARTS, to the Beijing municipal financial bureau, alleging fraud after the value of a virtual coin issued by ARTS tumbled to 0.13 yuan in two weeks from 0.66 yuan after its ICO and listing on an exchange in late January.
Following reports of the latest crackdown, advertisements for cryptocurrencies have stopped appearing on Baidu, China's biggest search engine, and social media platform Weibo.
"It is common for people to use VPNs [virtual private networks] to trade cryptocurrencies, as many exchange platforms relocated to Japan or Singapore," said Donald Zhao, an individual bitcoin trader who relocated to Tokyo from Beijing late last year, following the ban.
"I think the new move literally means it would be even harder to circumvent the ban in China … people promoting related business programmes may be arrested," Zhao said.
The tighter regulation from the PBOC will "definitely weigh on the cryptocurrency universe," said Wayne Cao, who runs a company that recently offered 10 billion tokens in an ICO. 
"Most of the Chinese ICO projects are invested in by Chinese investors. So if they are blocked, the whole cryptocurrency market will be dragged down."
Until now, offerings of new tokens have usually been pegged to more established cryptocurrencies like bitcoin,  and retail investors could buy into them via ICOs, as long as they had digital wallets ready. Trading of the coins has taken place on offshore exchange websites, with wider participation once ICOs are complete.
The bitcoin bubble seemed close to bursting after it dropped to below US$8,000 for the first time since November, then regained its standing, leaving some experts unnerved.
China banned both ICOs and cryptocurrency exchanges in September, but trading by individuals has remained a murky area with many businessmen relocating to Hong Kong or Japan while still raising funds from mainland investors.
Two weeks ago, the PBOC ordered financial institutions to stop providing funding to any activity related to cryptocurrencies, further tightening the noose.
"It's positive news for Japan and Singapore, because demand for participating in trading is not diminishing and traders have got to go somewhere," said Ace Yang, executive director of Cathay Capital, a private equity firm based in Beijing.
One commentator said authorities would always be concerned about problems that could arise from a lack of supervision over blockchain technologies.  
"Regulators will for sure step in, if any kinds of financial innovations currently implemented, including blockchain finance, digital finance, smart finance and big data finance, infringe upon the interests of consumers and affect the stability of the entire financial market," said Li Lihui, a former president of the Bank of China who now works as team leader of the blockchain research department under the semi-official National Internet Finance Association of China.
This article appeared in the South China Morning Post print edition as: Beijing to block sites in digital currencies fight