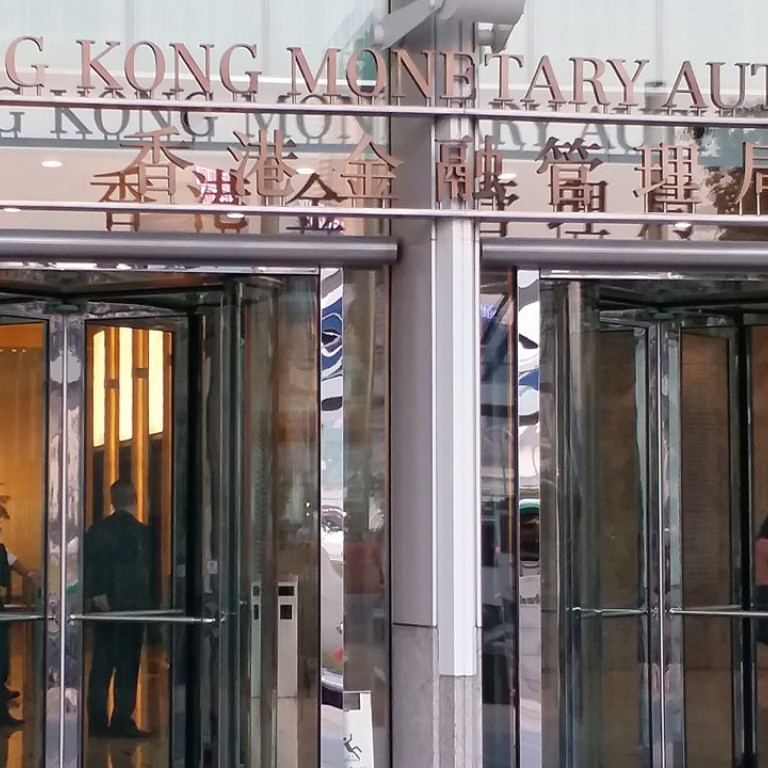 Hong Kong banks' efforts against money laundering to face scrutiny as global regulator's visit looms
The visit later this year of the global anti-money-laundering policy body the Financial Action Task Force will have local regulators stepping up their oversight of banks
Hong Kong's financial institutions could find their anti-money-laundering policies under increasing scrutiny ahead of a visit to the city later this year by a global body charged with setting standards in the fight against illegal funding.
The Financial Action Task Force, an inter-governmental body which oversees measures for combating money laundering and terrorist financing, will visit Hong Kong towards the end of the year as part of its almost year-long look at the city's efforts.
Analysts said Hong Kong's regulators would take a particularly strong line against any wrongdoing in the coming months ahead of the inspection, to avoid the possibility of a negative report from the FATF that would add to the burdens of financial institutions doing business in the city.
"The FATF is a very respected body. If it were to issue a negative report, that would be bad for the regulators, but also for financial institutions operating in Hong Kong," said Sven Stumbauer, the global leader of consultancy AlixPartners' anti-money-laundering practice.
"Overseas institutions would be less willing to work with Hong Kong counterparties, as they would be concerned about what risks they would be taking on," he said, noting that Hong Kong had been updating its financial regulations in preparation.
Money laundering has long been a problem for Hong Kong, in part due to its role as a major global financial centre. In 2017, financial institutions in the city reported 92,115 suspect transactions to the Joint Financial Intelligence Unit – a body run by the city's police and customs, up from 76,590 cases in 2016, and 42,555 in 2015.
Hong Kong institutions have also run into difficulties. Last October, British politician Peter Hain urged the city's financial authorities to investigate claims that
HSBC and Standard Chartered
were used to process allegedly illicit funds linked to South Africa's president, Jacob Zuma, and the Gupta family business organisation.
The looming inspection would also see the regulators looking at their own policies and measures, according to one lawyer.
"In the build up to the FATF's inspection, the Hong Kong regulators are likely to review the status of the regulations and step up their enforcement activities in relation to anti-money-laundering breaches," said Wilson Ang, a partner at law firm NortonRoseFulbright.
The Hong Kong Monetary Authority, the de facto central bank and banking regulator, said last week that the latest updates to the city's anti-money-laundering and anti-terrorist financing initiative would come into force on March 1.
A spokeswoman for the HKMA said it had been providing guidance to banks to meet international standards set by the FATF and to implement effective systems against money laundering and terrorist financing, as well as help with detecting and reporting suspicious transactions.
The HKMA follows FATF standards "to focus efforts on the highest risks and supports public-private intelligence sharing arrangements among stakeholders with a view to enhancing the overall prevention, detection and disruption of money laundering and terrorist financing activities," she said.
The visit might also be an incentive for regulators to update their systems.

"This year there is going to be a lot of focus on supervisory oversight, and this may see greater use of regulatory technology," said Sanjeev Chatrath, Thomson Reuters' managing director for the Asia- Pacific.
"The time is right for the industry to embrace more technology," he said.
This article appeared in the South China Morning Post print edition as: Financial firms face tighter watch