Bitcoin
Get more with myNEWS
A personalised news feed of stories that matter to you
Learn more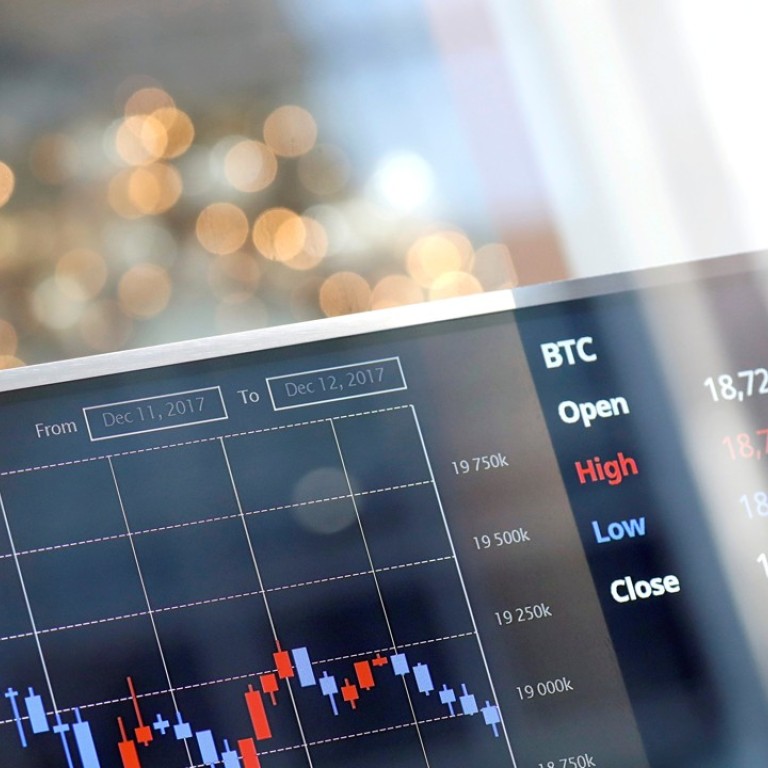 Hong Kong lawmakers push for tighter oversight of cryptocurrencies, trading platforms
Lawmakers and brokers called on the Hong Kong government and regulators to tighten curbs on bitcoin, after China banned the cryptocurrency and as US and German authorities also tightened their respective regulatory oversight. 
"Bitcoin and many digital currencies are not regulated," said Christopher Cheung Wah-fung, a Hong Kong legislator for the financial services sector. "They are not regulated by the government nor any regulators, but many people are trading them. This is somewhat worrying."
Cheung said mainland Chinese authorities have cracked down while many other countries have also tightened regulations. He called on the Hong Kong government to follow the international trend.
"The Hong Kong government and regulators should introduce more measures to protect the interests of shareholders. They should also introduce more investor education over the risks of these digital currencies," Cheung said.
Bitcoin prices plunged below US$6,000 on Wednesday after US regulators said they were considering tightening rules to regulate trading. The currency has dropped substantially since touching a peak at US$20,000 in December.
The US move came after mainland China earlier this week tightened its ban on all cryptocurrency trading platforms.
Bitcoin and other digital currencies are traded as commodities and not currencies, so they are not under the regulatory scope of the Hong Kong Monetary Authority. 
Several lawmakers at a financial affairs panel meeting on Monday called for the city's main banking regulator to adopt curbs on bitcoin and other digital currency trading, but HKMA chief executive Norman Chan Tak-lam reiterated these issues were not his agency's responsibility. 
However, trading platforms or mining operations related to cryptocurrencies are not considered securities and are not regulated by the SFC.
Other analysts noted that digital currency trading platforms in Hong Kong operate in a regulatory grey zone.
"If some platforms are hacked, investors may suffer huge losses while they have nowhere to file complaints. There is no regulator for these digital currencies," said Jeffrey Chan Lap-tak, the founding partner of Oriental Patron Financial Group. 
"This is not ideal. If I buy a candy and find it is fake, I can still complain to the Consumer Council. But digital currencies are not regulated at all," Chan said.
Chan said he did not support a complete ban on bitcoin and other cryptocurrencies. 
"These digital currencies are also a type of innovation in fintech. The Hong Kong government should introduce appropriate investor protection," Chan said.
Still, lawmaker for the IT sector, Charles Mok, said the government should not introduce regulation on digital currencies too quickly.
"So far we do not see many problems with bitcoin or other digital currencies in Hong Kong," Mok said. "Yes, the price of bitcoin may fluctuate substantially this year, but then as long as investors understand the risks, that would not be a big problem. The government and regulators should not overreact."
Japan has already imposed licensing requirements for bitcoin exchanges and other digital currencies, while tougher controls are being considered in Europe.
This article appeared in the South China Morning Post print edition as: HK urged to come down hard on bitcoin