SFC
Get more with myNEWS
A personalised news feed of stories that matter to you
Learn more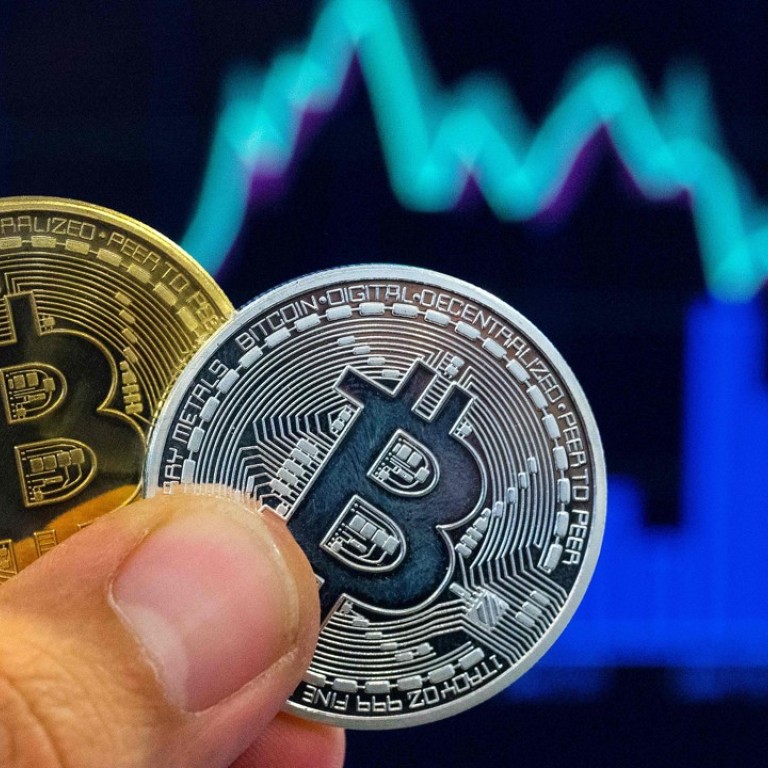 'We're watching you,' regulator warns Hong Kong cryptocurrency exchanges
SFC's warning letter to digital-currency platforms and ICO issuers follows complaints from investors of alleged fraud and market manipulation
Hong Kong's cryptocurrency exchanges have been warned that regulators are watching them closely after investors complained of practices ranging from market manipulation to misappropriation of assets.
The Securities and Futures Commission said it has sent letters to all seven digital currency platforms as well as firms attempting to raise funds through initial coin offerings (ICOs), warning that they are ready to pass cases of potential fraud to the police for investigation.
"Some complainants claimed that cryptocurrency exchanges had misappropriated their assets or manipulated the market, or that technical breakdowns of the exchanges' platforms had caused them significant losses. Several complaints against ICO issuers alleged unlicensed or fraudulent activities," said the SFC in a statement. 
Ashley Alder, the SFC's chief executive, added: "We will continue to police the market and enforce when necessary."
Investors had also complained to the SFC that they were unable to withdraw their funds – either in the form of fiat currencies or cryptocurrencies – from their accounts held with digital exchanges, the SFC statement said.
The tightening of scrutiny in Hong Kong comes a few days after Chinese authorities banned foreign cryptocurrency exchanges in a move that finally brought down the curtain on all forms of activity involving virtual tokens. 
It also follows a denial by Hong Kong-based Binance, one of the world's biggest digital cryptocurrency exchanges, that it had been hacked after it suspended trading on Thursday. The company blamed a system upgrade for the suspension.
Digital currencies are coming under increasing pressure from regulators worldwide. European and US watchdogs have ramped up their efforts to curb fraud related to virtual currencies, and some of America's biggest banks recently banned their customers from buying bitcoin and other tokens using their credit cards.
The range of regulatory measures has undermined bitcoin's price, driving it below US$6,000 earlier this week, down from its peak of almost US$20,000 in December.
Unlike the mainland, Hong Kong allows unregulated trading of digital tokens as long as the products changing hands are not in a format that would fall under the SFC's jurisdiction.
The regulator warned in its letter, however, that it is monitoring the activities of exchanges and ICO issuers for any sign the digital currencies are being structured as "securities" or "futures contracts".
They all immediately removed such products, the SFC said in the statement.
"If, however, there is suspicion of fraud, the SFC is open to refer cases to the police for investigation," the SFC said.
The SFC said that in terms of daily trading volume, a number of cryptocurrency exchanges in Hong Kong – or which have connections with Hong Kong – rank in the top 20 globally.
Alder urged "market professionals to do proper gatekeeping to prevent fraud or dubious fundraising and to assist us in ensuring compliance with the law."
Professionals such as accountants and lawyers have a role to play in regulation because ICOs are essentially a form of crowdfunding by blockchain start-ups. ICO issuers are typically assisted by lawyers, accountants and consultants who can advise on structuring the offering in such a way as to fall outside the purview of financial watchdogs – for example, as "utility tokens".
"If investors cannot fully understand the risks of cryptocurrencies and ICOs, or they are not prepared for a significant loss, they should not invest," said Julia Leung, the SFC's executive director of intermediaries. 
"Investors who store their fiat currencies and cryptocurrencies with unregulated cryptocurrency exchanges should be aware of the risks of hacking and misappropriation of assets."
This article appeared in the South China Morning Post print edition as: Crypto bourses put under close scrutiny in city