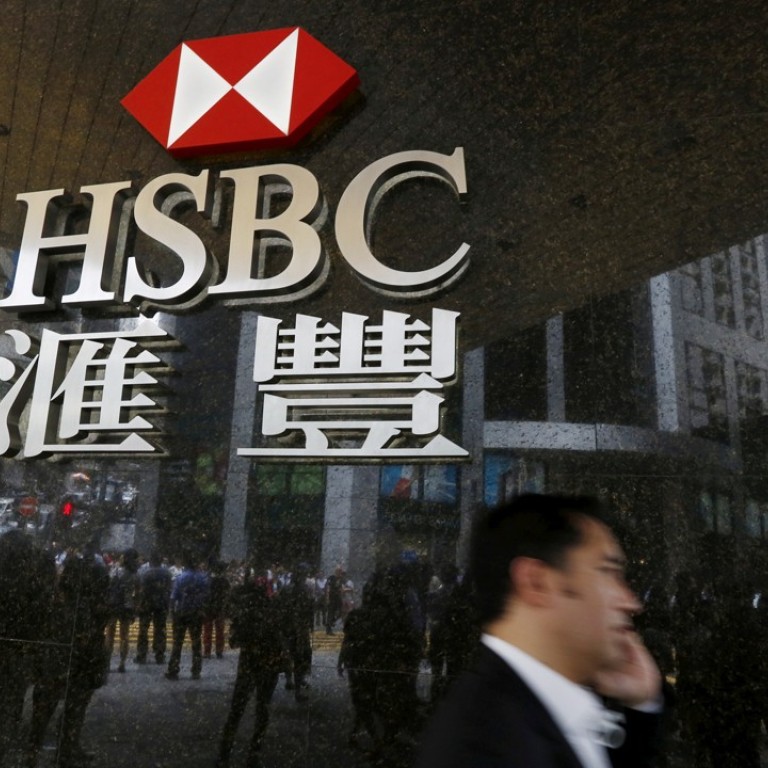 Hong Kong banks offer savers better interest rates but only on yuan deposits
HSBC raises yuan deposit rate to 3.8pc after Bank of China raised it to 4pc
Banks are offering savers higher rates of return on their yuan deposits as mainland companies look to borrow offshore, increasing the demand for the Chinese currency in Hong Kong, say analysts.
On Monday, HSBC raised its interest rate to up to 3.8 per cent for 12-month fixed-term yuan deposits, compared with up to 0.2 per cent on an equivalent Hong Kong dollar deposit.

HSBC's interest rate change follows similar moves by rivals. On January 31, Bank of China (Hong Kong) raised its rate up to 4 per cent for normal savers.
"Banks are offering savers higher rates because offshore yuan liquidity in Hong Kong, and also Singapore, has become tighter," said Carie Li, an economist at OCBC Wing Hang Bank in Hong Kong. "Deleveraging on the mainland has meant more Chinese companies are looking to borrow in Hong Kong."
Hong Kong banks' total lending to mainland China stood at HK$4.07 trillion (US$601 billion) at the end of September last year, according to the latest figures provided by the Hong Kong Monetary Authority, compared with HK$3.55 trillion at the end of September 2016.
On Monday, the overnight yuan Hong Kong interbank offered rate stood at 3.42 per cent, its highest since a brief spike in November, and higher than almost all of 2017.
"The approaching Chinese New Year is also a short-term factor in tightening liquidity in the offshore market," said Li.
Last year, Chinese authorities launched a campaign to reduce leverage, particularly in the financial sector, and this has had some effect in slowing credit growth. In 2017, China's shadow banking assets increased at one-tenth of the amount in 2016 amid a regulatory crackdown.
"The effect of intensified regulation is no longer limited to de-risking the financial sector, but is now beginning to impact the supply of credit to the real economy," said Michael Taylor, Moody's chief credit officer for Asia-Pacific, in the ratings agency's China Shadow Banking Monitor report published on Monday.
The report said the resulting tighter domestic liquidity conditions might be pushing some borrowers offshore.
The campaign is continuing into this year. "Broad credit growth [official total social financing minus equity financing plus government bonds], slipped to 12.7 per cent in January [vs. 13.3 per cent in December], led by weaker growth in non-bank financing. Both reached their lowest growth rates in 31 months since July 2015," wrote economists at Morgan Stanley led by Jenny Zheng in a report also published on Monday.
"The weaker broad credit growth echoes policymakers' continued regulatory tightening over shadow banking activities."
While Hong Kong banks might be running short of yuan, they still have abundant reserves of Hong Kong dollars. Even though Hong Kong's base rate has risen five times since December 2015, interest rates on Hong Kong dollar fixed-term deposits have barely risen, while those on normal Hong Kong dollar deposit accounts at large Hong Kong banks remain at about 0.01 per cent.
This article appeared in the South China Morning Post print edition as: Lenders offer higher yuan deposit rates