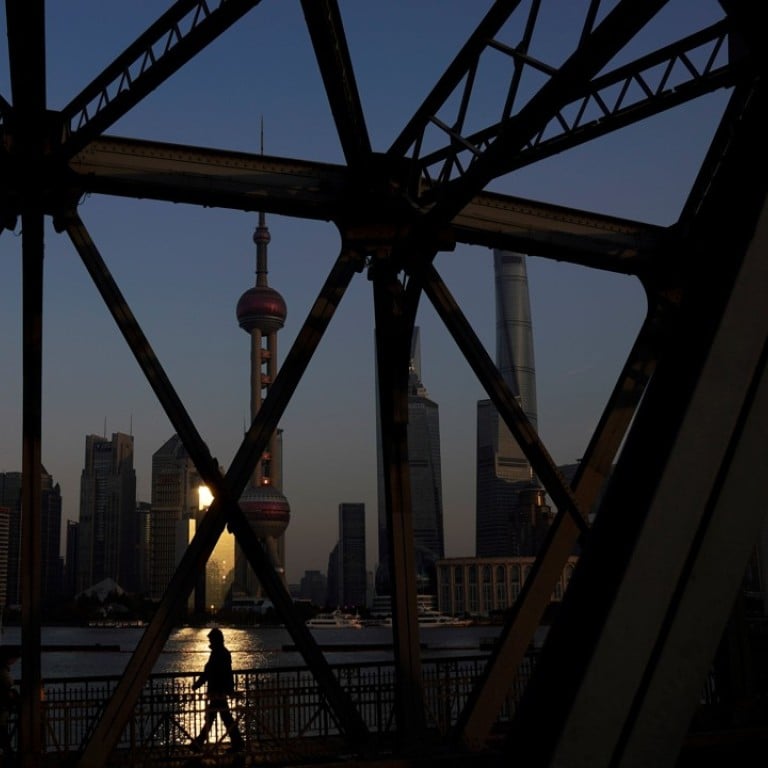 Huge commercial project could create new business district for Shanghai
Shanghai could soon have a new financial district after a state-owned consortium won 19 plots of land in Pudong for 13.8 billion yuan (US$2.17 billion) with plans to create one of the city's biggest upscale commercial projects.
The coalition formed by Shanghai Land Group, subway operator Shanghai Shentong Metro and railway builder Pudong Railway plans to transform the area into a thriving business zone featuring offices, shops and cultural spaces, according to a government filing.
With a total area of 254,300 square metres – the size of 35 football pitches – the project has the potential to rival Lujiazui, the city's existing business district, also located in Pudong.
The 19 plots will yield a combined gross floor area of 1.37 million square metres, more than three times the area covered by Hong Kong's International Finance Centre.
"It has the potential to be a new CBD in Pudong," said Daniel Yao, head of research for East China at property consultancy JLL.
The consortium secured all 19 lots with a single bid at an estimated 10,000 yuan per square metre, according to the government filings.
The winning group is likely to invest at least 50 billion yuan (US$7.88 billion) over the next five years, according to industry experts.
"The land cost of 10,000 yuan per square metre is reasonable. The average office rent in the area is about 200 yuan to 300 yuan per square metre per month, as much as 60 per cent lower than the 500 yuan to 600 yuan per square meter monthly rate in Lujiazui," said Vincent Cheung, deputy managing director, Asia valuations and advisory services, Colliers International.
Cheung believes the winning consortium could receive support from the local government including tax incentives to lure big corporates to relocate to the area.
With tax incentives, he said blue chip tenants such as accountancy firms and finance companies would be tempted to move their headquarters there.
Yao said the project may also target companies that have found themselves priced out of nearby Lujiazui, including financial services, trading and technology companies.
"This huge project will involve higher capital investment than residential projects since the winning developer is required to finish in five years and hold it for long-term leasing," said Irene Wang, head of consulting at commercial property services firm CBRE China.
The large lump sum payment and stricter development rules probably enabled the cash-rich consortium to win the land at the starting price of 13.8 billion yuan, according to industry watchers.
Located in southeastern Shanghai's Pudong district, the 19 plots near Longyang Road sit between Lujiazui and Zhangjiang High Technology Park.
Lujiazui is less than a half-hour ride away on any of the four major subway lines and highways that connect the suburbs.
Vacancy rates in the neighbourhood have been among the lowest in Shanghai, around 4 per cent, compared with 11 per cent in Lujiazui, according to JLL China.
Office spaces in the project will be of the highest quality, Grade A, Yao predicts.
"State-owned developers have accumulated experience in the past few years and they are now more confident in developing high-quality projects, like their international peers," he said.
"This is a really good long-term investment. The project has great potential because of its location and low vacancy rate."
This article appeared in the South China Morning Post print edition as: 19 Pudong plots to yield new financial district for Shanghai